Australian children and teenagers under the age of 18 in New South Wales (NSW) will now be allowed to go to their friend's houses and play.
The NSW crisis cabinet agreed on Sept. 20 to allow children to form a "friend bubble" group of three from Sept. 21.
The trios in each bubble must stay the same and cannot change, and parents or carers cannot interact with each other when dropping kids off.
The children also do not need to be vaccinated to join a bubble, however, all adults in all households must be fully vaccinated.
Friends must also live within 5 km of each other or live in the same local government area.
NSW Premier Gladys Berejiklian said she hoped it would help support the well-being of young people struggling under lockdown.
"Parents and children have had a difficult few months trying to balance both work, often from home, as well as homeschooling," Berejiklian said in a statement.
"This change will hopefully make a big difference for families during the school holidays and allow young children and teenagers to catch up and reconnect with their friends."
NSW Education Minister Sarah Mitchell said it was a good change, and that it would allow Year 12 students to form small study groups for the upcoming final exams called the HSC.
"Year 12 students have had a stressful few months, and with the HSC approaching, a study bubble is a great idea to help students maintain motivation, receive support from a classmate, and continue their preparation for the upcoming exams," Mitchell said.
Mental Health Shadow Pandemic
The decision comes after reports of a 31 percent increase in children admitted to the hospital for reasons related to self-harm and suicide intentions.
NSW Chief Psychiatrist Dr. Murray Wright advised parents to check up on how their kids were coping with the restrictions.
"Parents should assume that their kids are struggling with the pandemic because we all are, and make it a topic of conversation," Wright told 2GB radio on Aug. 30.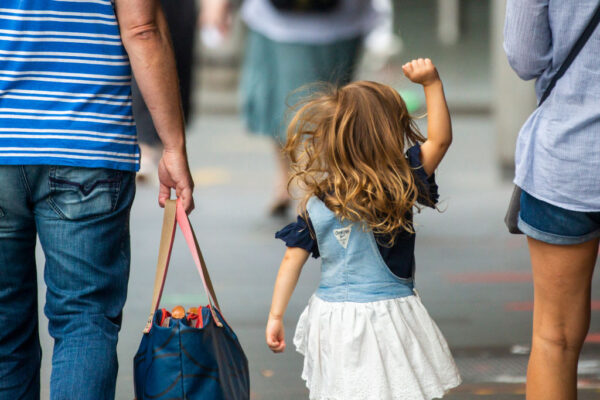 University of New South Wales (UNSW) Professor Valsamma Eapen added that the lockdown restrictions would have cumulative long-term effects on children and adolescents as they are cut off from personal development through social interactions.
"People don't really take into account the kind of emergency room presentations we're now seeing," Eapen said. "There has been a 25 to 48 percent increase in children coming to the hospital, and the presentations are becoming more acute, more and more younger children are presenting, and the complexity of the presentations are increasing."
Eapen, who is also the chair of Infant, Child, and Adolescent Psychiatry at the University of New South Wales, advised parents to look out for two types of behaviour that indicate their child is mentally struggling: withdrawal and isolation, and acting out with aggression and anger.
For parents who find it difficult to interact with their children who display this type of behaviour, Eapen said parents could ask the child to suggest someone they're comfortable talking with, such as a relative or teacher. Parents can also make use of helplines and mental health support services.
"Let the child know you're concerned for his or her mental wellbeing, and perhaps they can suggest someone they're comfortable talking to," Eapen said.