The ruling Liberal-National Coalition government announced its 2018 budget on Tuesday, May 8, which introduced changes that it says will ensure sustained growth to the country's economy.
The outline included budget-repair measures to bring down the country's massive debt, but also some big spending measures, including tax relief for hard-working low- and middle-income Australians and schemes to provide a boost to older Australians.
The government has also announced that their predictions show the budget returning to a small surplus in 2019-20, a year earlier than planned and after almost a decade of debt and deficits.
"We are no longer borrowing to pay for everyday expenses," Treasurer Scott Morrison told reporters. "We have reached a turning point for debt."
Morrison predicted a narrow budget surplus of A$2.2 billion in 2019-20, a remarkable turnaround on the A$2.6 billion deficit forecast by the government's mid-year review in December. The projected surpluses increase to A$11 billion in 2020-21 and A$16.6 billion in 2021-22.
Net debt is seen peaking at 18.6 percent of Australia's A$1.8 trillion gross domestic product (GDP) in the current 2017-18, before falling to 3.8 percent by 2028-29.
Morrison maintained the government continued to "live within its means" despite the budget spending splash.
Politicians are hiding $78b from the national debt by pretending they're off-budget "investments": incl $47b NBN, $6bm Snowy purchase, $10b inland railway, $5b Badgery's Creek Airport & $5b NT Infrastructure. This costs you $2b interest pa plus the inevitable write-downs pic.twitter.com/UrdAxXw9GD

— David Flint (@profdavidflint) May 6, 2018
The government estimated total 2018-19 revenues would rise to A$486.1 billion, or 25.5 percent of GDP, largely from corporate taxes and as a crackdown on black economic activity and multinational tax avoidance bears fruit.
Despite the additional expenditure, spending levels were at just below the 30-year average of 24.8 percent.
Sustained Growth
Australia's economy, which has outperformed many rich world peers since the 2008 global financial crisis, has now entered a 27th straight year of growth, but the pace has slowed significantly as the country recalibrates following the end of the China-driven mining investment boom.
The government predicted domestic activity would accelerate at 3 percent annually through 2021-22, unchanged from December. Its outlook for unemployment and inflation were also unchanged.
Revelations of serious misconduct in Australia's banking sector — during an ongoing inquiry the government initially resisted as unnecessary — have ramped up public scrutiny of the industry. However, the budget did not address that crisis in detail, saying only that the government would continue to roll out stronger penalties, powers, and enforcement for the sector.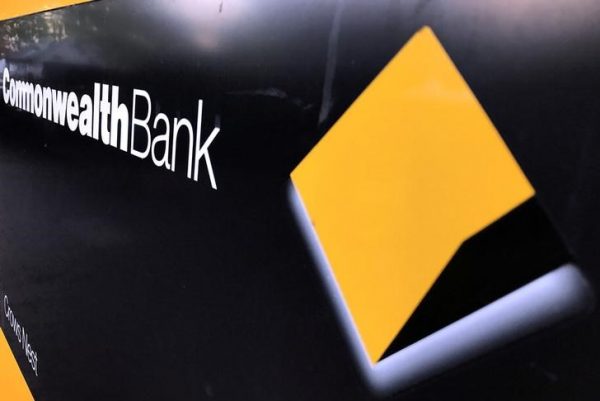 It also steered clear of discussing a plan to lower taxes for big businesses from 30 percent to 25 percent over the next decade — a plan that did not get Senate support.
Treasurer Using 'Rosy Outlook'
A$13.4 billion four-year income tax package included immediate cuts for low- and mid-income households, and a proposal to flatten the overall tax structure by abolishing the highest income bracket, 37 percent, in 2024-25.
The extra money will be welcomed by Australia's heavily indebted households. Monthly retail sales data released on Tuesday showed a fall in spending on everything from clothes to restaurants.
Paul Dales, Capital Economics's chief economist for Australia, said the tax cuts probably wouldn't prompt the central bank to hike interest rates before late 2019.
"Overall, the treasurer appears to be using a rosy outlook for the economy to justify income tax cuts and an earlier surplus," Dales said.
"We believe that low wage growth and a weakening housing market will mean the economy doesn't live up to those high hopes."
Along with low- and mid-income taxpayers, older Australian will also benefit from the new budget.
Pensioners will be allowed to earn up to $300 per fortnight — an increase of $50 — without impacting their pension under the Pension Work Bonus scheme. The cash boosts will be expanded to include self-employed retirees.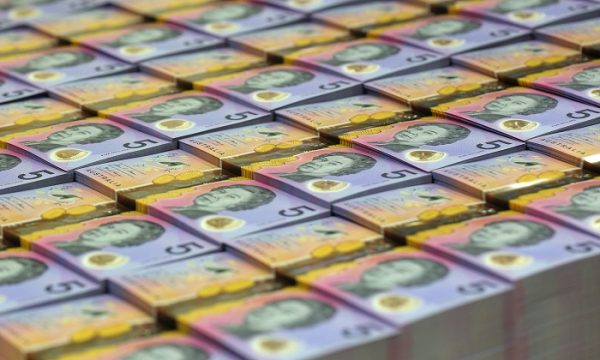 An additional 14,000 high-level home care support packages costing A$1.6 billion will also be introduced over the next four years. The government will also offer skills, finances, and health checks for people aged 45 to 65 in order to allow older Australians to remain in the workforce if they choose to do so.
The Pensions Loan Scheme will be expanded to allow for older Australians to allow anyone over pension age to effectively mortgage their home to the Government to boost their retirement income.
The overall cost of these measures for older Australians to the budget is $227 million, reported the ABC.
The government will continue its A$75 billion 10-year infrastructure plan to build rail and road projects, and a A$30 billion five-year investment plan will go to hospitals.

A A$294 million package has been announced to bolster border security, which includes strengthening security to air passengers, air cargo, and international mail.
Some Government Expenses to Lose Out
The budget included further budget-repair measures, with cuts to welfare, foreign doctors, and a continued hold of foreign aid at A$4 billion.
The government hopes to reign in A$373 million in welfare spending in 2021 when it extends the income data matching activities between the Department of Human Services and Australian Tax Office in an attempt to enhance the integrity of social welfare payments.
It also hopes to save about $200 million by increasing the three-year waiting period for newly arrived migrants wanting to receive welfare benefits to four years from July 1.
The government is also determined to crack down on the black economy where it says many payments are falling outside the tax system. It will introduce a limit of $10,000 for cash payments made to businesses for goods and services to reduce the ability of black economy operators to use cash to avoid their tax and reporting obligations, and launder the proceeds of crime.
It hopes the new measures introduced to stamp out the black economy will bring in A$5.3 billion over four years.
The government is also projecting Australia a reduced need for foreign doctors at 200 fewer per year, which means a saving of A$415.5 over the next four years.
The marked improvement in Australia's finances will likely be positive for the Turnbull government after a series of political setbacks. The budget is widely viewed as the unofficial campaign kick-off for federal elections due in the first half of 2019.
Reuters contributed to this report
Recommended Video:
Kangaroo Attacks Cyclist