Two successful business leaders agree that large Australian corporations have lost touch with their free-market roots and, similar to their U.S. counterparts, have become increasingly preoccupied with progressive agendas.
Sam Kennard, CEO of Kennards Storage, one of Australia's largest self-storage businesses, says a recent admission by opposition leader Peter Dutton that big business was no longer aligned with the traditionally centre-right Liberal Party was on the money.
"Many publicly listed businesses have embraced the woke ideas that the left-leaning political agenda promote. As a result, careerist board directors and executives are exposed to activism and will find it safer to acquiesce than to push back," he told The Epoch Times in an email.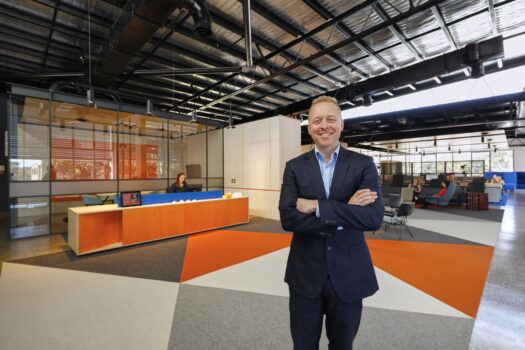 He said there was less innovation and more compliance in corporate leadership today, noting that some business leaders appeared to be "embarrassed about free markets and capitalism."
"Yet, capitalism has been the best poverty relief program in world history. Hundreds of millions of people have been lifted out of poverty over recent decades from trade and capitalism," he said.
"Businesses seem more engaged with symbols of virtue in their public discourse. There seem to be more conferences with significant environmental, social, and governance (ESG) topics and little advocacy for economic reform."
Dutton and the Liberal Party are currently rebuilding following an election loss that saw the party stripped of several inner-city electorates. The party has begun a long-term pivot towards attracting suburban and regional voters—targeting traditionally safe Labor Party seats—as well as small business owners.
The new opposition leader conceded that big business had become "closer to other parties."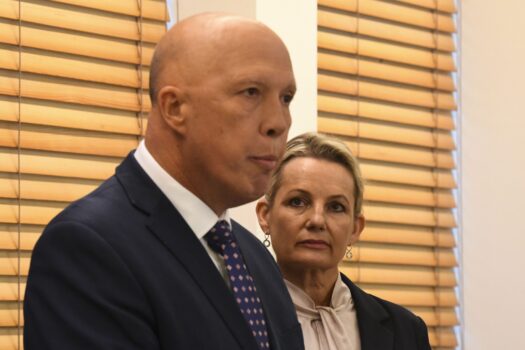 "I think many of them are probably scared to step up because they are worried of an onslaught by Twitter, and they are living in that environment," he told reporters on May 30. "I hope that we can continue to work with them, but I need them to work to speak up on many policies, not just social policies but economic."
The CEO of National Australia Bank, Ross McEwan, was surprised by the comments saying he had maintained a close relationship with previous Treasurer Josh Frydenberg.
"We've had, I think, a very good relationship with Josh Frydenberg, who was open to taking a telephone call at any time of the day or night," he told The Australian Financial Review Banking Summit. "And if he wasn't available, he'd always ring you back. So you know we've always had very good relationships from that end."
The Business Council of Australia said it had consistently advocated on industrial relations issues.
"The BCA has worked very closely with the Morrison government, such as the bushfires, COVID and policy settings," according to Danny Gilbert, director at the Council, in comments obtained by the Australian Financial Review on May 31.
In the United States, corporate America has been criticised for becoming heavily entangled in ESG causes such as climate change and "social justice" issues such as abortion and gender equality.
For example, investment giants BlackRock and State Street have actively put pressure on company boards to take more evident action on lowering emissions and to ensure more women are promoted to board positions.
While employees at Disney forced the company to take on the Florida state government over laws prohibiting educators from teaching anything about sexual orientation or gender identity to primary school children.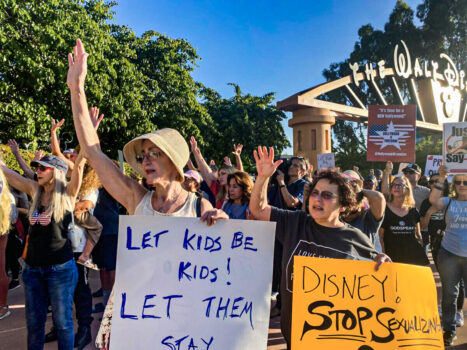 Further, following revelations that the U.S. Supreme Court could potentially overturn the landmark legal case Roe v. Wade—which legally enshrined the right for women to have abortions—Citigroup, Apple, Starbucks, and Amazon responded by offering to reimburse staff needing to travel for abortion procedures.
But some business leaders have panned ESG, with Peter Thiel, co-founder of PayPal, calling it a "hate factory."
"It's a factory for naming enemies, and we should not be allowing them to do that," he told the Bitcoin 2022 conference in Miami in April.
While less publicised in Australia, former Labor Party National President Warren Mundine, now a board director on several companies, said the shift had been happening for 20 years, with big business shifting left on the political spectrum and small businesses going right.
More recently, in Australia, supermarket giant Coles, and one of the "Big Four" banks, ANZ, have offered extra paid leave to staff needing to "affirm their gender."
"I noticed after the 2001 election that year the shift in voting and how people were thinking. Then in 2004, it was really stark," Mundine told The Epoch Times. "At the time, the Construction, Forestry, Mining, and Energy Union came forward and said, 'The polling shows that most of our members are voting Liberal.'"
He said mum and dad businesses—once staunch Labor Party supporters—had become increasingly aligned with the then-Liberal Party because it provided policies to ease the regulatory burden on businesses.
Winning the 'Battlers' Vote
Upon Dutton's accession, the new opposition leader vowed to create policies for small businesses.
"I do think those people in small business and micro-business feel that the system is against them, and I want to be a voice for them," he added. "I want to make sure that we can help them—that we can see their businesses grow into big businesses."
However, Kennard said that since the Liberal Party won power in 2013, the party failed to deal with increasing regulation meaningfully.
"Except for the removal of the carbon tax, mining tax, and some modest income tax bracket re-sets that do little to make Australia competitive, there is little they can say they have achieved," he said, also noting that Australia's state governments were responsible for a "plethora of aggravating business regulations."
"Federally, the Liberal Party should reduce the company tax rate, reduce individual tax rates, index the tax brackets in accordance with CPI, and prioritise low-cost, reliable energy."