Australia's Ambassador to the United States, Arthur Sinodinos, has called on U.S. President Joe Biden to rejoin the controversial Trans-Pacific Partnership (TPP).
While the United States was an original member of the agreement, former President Donald Trump withdrew from the TPP after his election in 2016.
The remaining 11 countries then re-negotiated a new free trade agreement, the Comprehensive and Progressive Trans-Pacific Partnership (CPTPP), which was signed on March 8, 2018.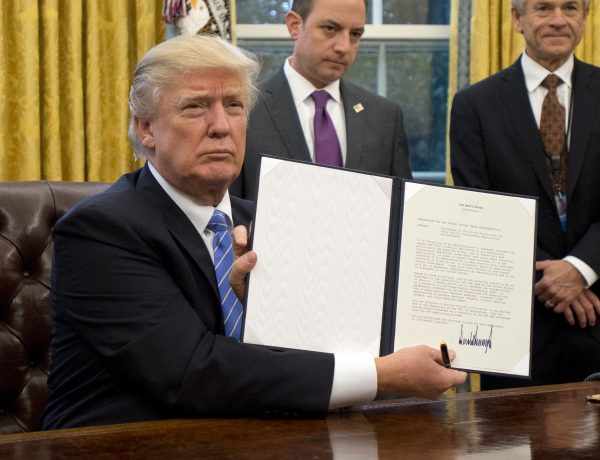 The current CPTPP members are Australia, Brunei, Canada, Chile, Darussalam, Japan, Malaysia, Mexico, Peru, New Zealand, Singapore, and Vietnam.
Speaking at an online economic development conference on Wednesday, Sinodinos said that Australia needs the United States back in the agreement to help reform the World Trade Organisation alongside other like-minded countries, which would encourage China to operate within a rules-based order "rather than somehow seek to change the order in their own favour."
"Ultimately, what we want to do is encourage the U.S. to deepen its economic engagement in the region by the joining the Trans-Pacific Partnership," Sinodinos said.
Sinodinos said the United States was needed in the TPP to maximise the benefits of the agreement and to maximise the economic and strategic benefits of the United States being in the region.
"At the moment the Trans-Pacific Partnership is a bit like Hamlet without the prince," Sinodinos told Seven's Sunrise in January. "It needs the United States to set the rules and the standards in the region."
There was vocal opposition from both Democrats and Republicans to the TPP in 2015 and 2016, with both Bernie Sanders and Hilary Clinton among some of the most prominent politicians who voiced their unhappiness with the trade pact.
Sanders wrote in an op-ed: "If both Clinton and I agree that the TPP should not get to the floor of Congress this year, it's hard to understand why an amendment saying so would not be overwhelmingly passed," he said.
Sinodinos has previously urged Trump to re-join the agreement, telling U.S. foreign policy experts it gave the region "safety in numbers" against China.