Australia has been urged to use its close ties with Vietnam to demand the communist regime in the country end its "abysmal" human rights infringements at the 17th Australia-Vietnam human rights dialogue Human Rights Watch (HRW) said on Tuesday.
The organisation also urged the Australian government to press Vietnam to release all political prisoners and detainees immediately and revise its "problematic penal and criminal procedure codes" to meet international human rights benchmarks.
The call comes after Australian Minister of Foreign Affairs Marise Payne paid a working visit to Hanoi in November, during which she confirmed that "Australia considers Vietnam a priority in various matters, including infrastructure, agriculture, poverty reduction and climate change."
However, Payne did not publicly raise concerns about Vietnam's human rights problems, which had reportedly deteriorated during the COVID-19 pandemic.
"Australia should use its influence to press Vietnam to take concrete action to reverse its abysmal human rights record," said Australia HRW Director Elaine Pearson.
"Many people in Vietnam have been persecuted simply because they tried to exercise basic civil and political rights that Australians often take for granted."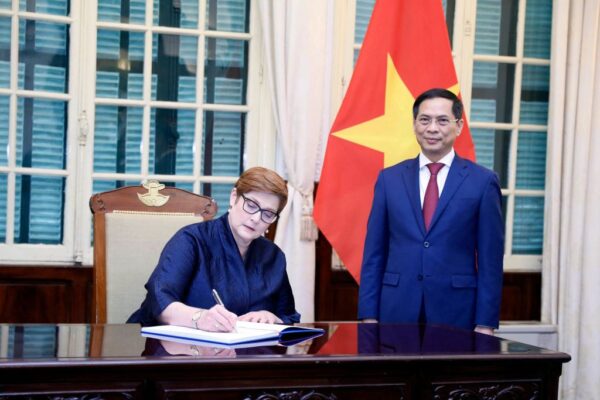 The Vietnamese government has a history of "systematic suppression" of fundamental rights, including freedom of expression, association, peaceful assembly, and religion and belief, the HRW wrote in its December submission.
"The Communist Party of Vietnam monopolises power through the government, controls all major political and social organisations, and punishes people who dare to criticise or challenge its rule," the statement read.
"Vietnam frequently uses vaguely worded and loosely interpreted provisions in its Penal Code to imprison political and religious activists."
"Vietnam's highly problematic law on cybersecurity requires service providers to take down content that offends the authorities within 24 hours of receiving their request, tightening already-severe restrictions on access to information."
HRW also called for the release of Australian citizen Chau Van Kham, who is behind bars in Vietnam for his involvement in Viet Tan, a peaceful political organisation focused on democracy and human rights in Vietnam but was labelled by the Vietnamese Communist Party as a "terrorist" group.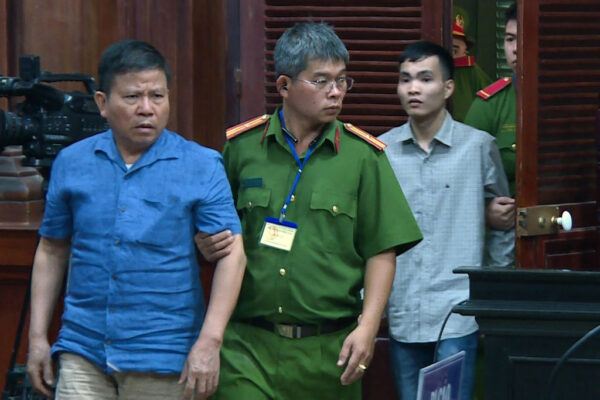 "These men are not terrorists," Pearson said. "They are being prosecuted simply for their affiliation with a foreign political group deemed a threat to the Communist Party of Vietnam."
As of December, it was documented at least 146 people are jailed in Vietnam for exercising their basic rights, including journalists, bloggers, activists, lawyers, religious adherents, political dissidents and others.
Serious concerns were also raised about the Vietnamese authority's handling of the pandemic, which saw the regime imposing a civil penalty, which was condemned by overseas Vietnamese-language media as "inhumane" and "arbitrary."
A recent controversy took place in October when a Vietnamese man, Hung, travelled a 300km journey from the city of Long An, which had become a COVID-19 hotspot, back to his hometown, bringing 15 dogs with him.
On his arrival at his province's border, Ca Mau, Hung tested positive for COVID-19.
The Vietnamese authority then killed and burned his 15 dogs, claiming it was due to concerns about the risks of dog-to-human transmission despite skipping medical examinations.
"My wife and I see them (the dogs) like our kids," he told state-run media Tien Phong.
Vietnamese citizens' fear of the tightening grip of the government had heightened in the pandemic, with media report about a man in Tien Giang Province escaping the police when caught exercising outdoor during the lockdown by jumping into the nearby river.
Australia's bilateral relationship with Vietnam has continued to grow in recent years. In 2021, Australia was one of the top 10 trade partners with Vietnam.
Vietnam is also one of Australia's fastest-growing trade markets in the ASEAN region, averaging 11.9 per cent in annual growth, and Australia's fifth-largest source of foreign students.