Australia and the United Kingdom have agreed to take a crack at cleaning up fossil fuel industries in a collaboration that aims to transform low-emissions technologies from uneconomical to commercially viable and competitive.
But experts have been left stumped as to why nuclear power has been included in the list, given how long it would take Australia to train a workforce, build infrastructure, and annul legislation that has banned the tech entirely.
The partnership—part of Australia's $565.8 million commitment to team up with other nations in greening up industries—will focus on six key pathways: clean hydrogen, carbon capture and storage (CCS), carbon capture and use (CCUS), green steel, soil carbon measurement, and nuclear power in the form of small modular reactors (SMRs).
"Getting new energy technologies to parity will enable substantial reductions in global emissions—in both developing and developed countries—and ensure countries don't have to choose between growth and decarbonisation," said Minister for Energy and Emissions Reduction Angus Taylor.
SMRs promise advantages over traditional reactors—such as improved safety and increased economic feasibility—with the new smaller-scale generators typically producing less than 300 megawatts (MW) of power—compared to at least 1,000 MW from their larger counterparts.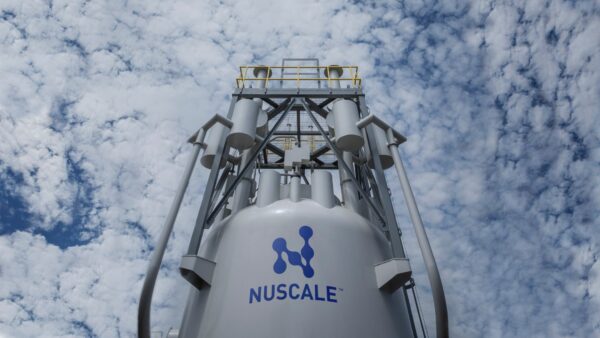 Australia's most populous state, New South Wales, had already heard the case for nuclear in May after its productivity commissioner said that using SMRs and lifting the nuclear ban would help boost the state's economic recovery and energy security.
But nuclear energy generation is prohibited under the Australian Radiation Protection and Nuclear Safety Act 1998, and the Environment Protection and Biodiversity Conservation Act 1999.
With a background in nuclear systems, Iven Mareels, a professor of engineering at the University of Melbourne, said that it made no sense for Australia to develop a technology it couldn't even implement by law.
"Without the social licence to operate nuclear, it's just premature," Mareels told The Epoch Times. "First, get the social licence to operate before you consider the technology."
Mareels also pointed out that, not only would the construction of nuclear plant infrastructure take many years, but Australia had little educational framework in place to build up a domestic workforce of nuclear engineers to staff such power plants.
"Without the workflow of people in this space, and without the social license, and with a timeline that's 10 years plus to get these things installed—I find it ridiculous," Mareels said.
Currently, the University of New South Wales is the only institute in Australia offering training in nuclear engineering.
Mareels said that Australia's transition to cleaner energy was a far more urgent problem and that the nation should instead continue to focus on using its vast landmass in other ways, including wind and solar.
However, Taylor argued that the technology should not be ruled out, particularly as concerns have been mounting regarding Australia's energy security amid a transition to renewables.
"We're not building a nuclear generator tomorrow or anything like that, but it is about saying technology is changing fast, and we need to keep a close eye on it," Taylor told 2GB radio.
"You know, ruling things out is the wrong thing to do in the energy debate or any of these sorts of debates. As soon as you start ruling things out, you make life harder for everybody."
Small Modular Reactors
A report by the NSW Commissioner for productivity in May outlined the potential for SMR's in facilitating the state's economic growth whilst proving further reliable energy supply.
The report suggested that SMRs were safer and more economically feasible than traditional reactors.
"High fixed costs and long delivery times mean [conventional] reactors tend not to be feasible for private investors," the report stated. "Existing nuclear reactors have been delivered either by state-owned or regulated monopolies, with consumers and taxpayers shouldering some of the risk."
The report also stated that the reactor's reduced size and water needs avoid the requirement for the facility to be built near large sources of water, mitigating the chance of flooding—a critical factor resulting in the meltdown of the Fukushima nuclear plant.
SMR developers make claims for increased safety and a significantly reduced likelihood of meltdowns—a point made by NuScale, a private SMR producer and the first to receive U.S. Nuclear Regulatory Commission design approval.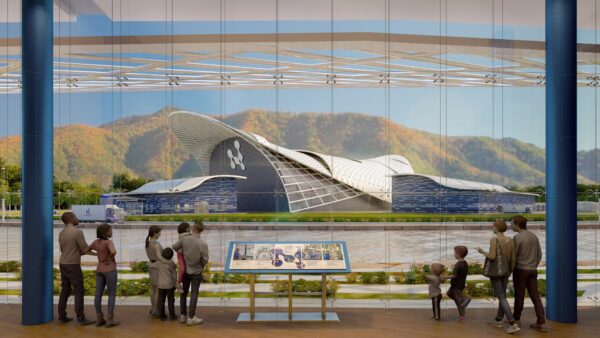 "Should it become necessary, NuScale's SMR shuts itself down and self-cools for an indefinite period of time, with no operator action required, no additional water, and no AC or DC power needed," NuScale says on their website.
Further, SMR technology proponents laud efficient set-up time and cost. The small reactors promise a modular design, meaning each component can be pre-fabricated in specialised facilities and assembled directly on site, greatly reducing time and construction cost.
"The small size of the completed module permits component shipment via conventional large object transport such as truck, rail, and barge," NuScale says.
However, currently, no private sector SMR projects have been completed, with many state-funded projects delayed or over-budget. NuScale's first under-development project was also delayed by 3 years to 2030.
Capital cost estimates of SMR systems have varied greatly, with NuScale reporting an estimated cost to set up the system of $4,600 per kilowatt—cheaper than conventional nuclear—versus CSIRO's considerably more expensive estimate of over $16,000 per kilowatt.
Further, while nuclear fission, the primary process behind nuclear energy generation, produces no carbon emissions, the issue of handling nuclear waste remains. Currently, Australia has no facilities in place to store the radioactive byproduct.