The Australian government will introduce a diversity index for international students in a bid to reduce any financial risk associated with focussing on one or two markets, while improving student experience, as part of a new 10-year strategy.
The majority of Australia's international student market was from China and India in 2019 and 2020—accounting for nearly 60 percent of international students.
Federal Education Minister Alan Tudge said some public universities had up to 80 percent of their international students from one country, which created financial risk and diminished the student experience.
"We want to see our international student market flourish again, but we have to ensure that the Australian student experience is also prioritised," Tudge said.
"This means that our public universities need to have a higher priority on diversity in their classrooms."
A report by the Australian Strategy for International Education 2021 to 2030 outlined the huge demand and opportunity in offshore course provision.
It is something the United Kingdom is already taking advantage of, with 58 percent of its international students studying off-shore compared to 20 percent in Australia.
"We could potentially be educating 10 million students in this manner in a decade or two, supporting the development of our neighbours as well as providing a revenue source for our universities," Tudge said.
Trade and Tourism Minister Dan Tehan said attracting international students from new and emerging markets was essential for Australia's international education sector to continue to thrive as one of the country's strongest exports.
"International education is our biggest services export earner and Australia is known globally for providing world-class education," Tehan said.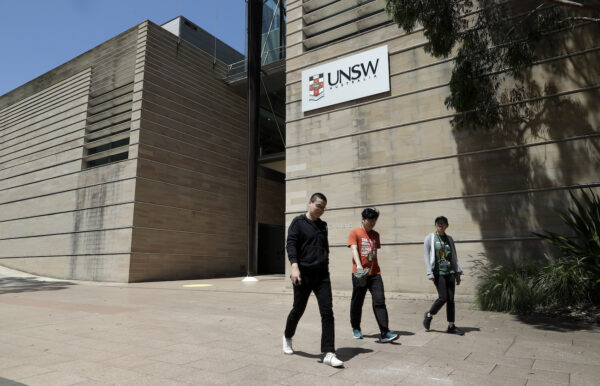 The Independent Tertiary Education Council of Australia (ITECA), the peak body for independent tertiary education providers, welcomed the new strategy and acknowledged that the sector's past dependence on a small number of markets for overseas students is not sustainable.
"Not only are they looking at new markets such as Latin America, they are also looking at new ways to support students," ITECA CEO Troy Williams said in a statement, adding that a growing number of ITECA members are working on opening campuses in offshore markets.
The strategy also outlined how the sector will achieve a better alignment between courses studied and skill shortages.
"Independent providers support around 90 percent of international students in vocational training programs, so we strongly support initiatives flagged in the strategy to help our members better align their offerings to international students with the nation's future skills needs," Williams said.
Immigration Minister Alex Hawke said the changes to visa settings will provide greater opportunities for international students to study in Australia.
"I look forward to welcoming international students back to Australia very soon, enabling them to once again re-engage with our universities, schools, English Language and vocational education and training providers face-to-face," he said.