Defence Minister Peter Dutton has made it clear Australia will continue to bolster its economic, political, and military dialogue with China's immediate Indo-Pacific neighbours, after calling out the communist regime for touting shallow words of peace.
Speaking in a pre-recorded message at a digital conference hosted by think tank the Lowy Institute, Dutton raised concerns over the burgeoning frictions within the Indo-Pacific region.
"We're facing challenges including rapid military modernization, tension over territorial claims, heightened economic coercion, undermining of international law, … enhanced disinformation, foreign interference, and cyber threats," Dutton said.
Dutton did not explicitly mention China but said Australia had and would continue to bolster its military capabilities alongside its stake-holding allies in the Indo-Pacific, including the United States, Japan, and India.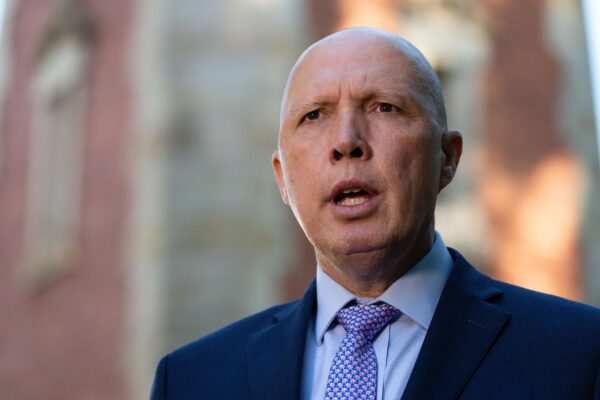 "In the discussions, I have with our like-minded friends in the region, the message comes through loud and clear: they share our interest in ensuring continued peace and prosperity. They want to see the Indo Pacific operating system characterized by order and stability."
He pointed to Australia's involvement in numerous war-game exercises alongside its Indo-Pacific allies over the last year, including Malabar with India, Japan, and U.S.; Bersama Gold with Malaysia, Singapore, UK, and New Zealand; Maritime Partnership Exercise with Japan, UK, and the U.S.; and Annualex with Japan, Canada, Germany, and the U.S.
Australia is also in its final steps of developing an annual bilateral infantry exercise with South Korea, due to commence in 2023.
"The upshot of these complex multi-domain exercises … was a considerable strengthening in the integration and interoperability of our forces, and greater confidence and trust in our ability to work together."
Dutton emphasised that the nuclear submarine technology granted through the Australia–UK–U.S. pact, AUKUS, presented a big leap in the nation's military capability and that Australia-U.S. relations were at an all-time high.
"The presence of the US and its military forces in our region has underpinned regional peace and prosperity for decades. In the face of new challenges, Australia's alliance with the US is the strongest it has ever been."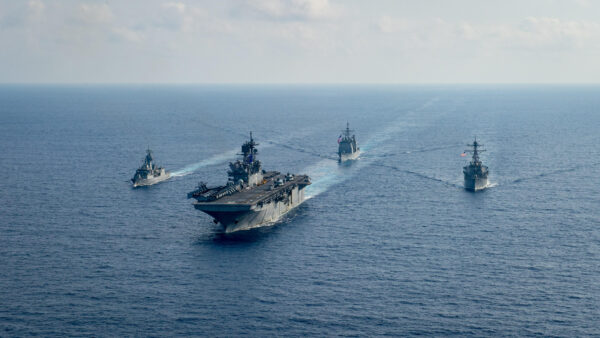 Dutton's comments come soon after he slammed China for making "alarming" actions that contradicted the communist regime's claims of peaceful motivations.
"By now we are all familiar with the frequent claims of the Chinese government that it is committed to peace, cooperation, and development," Dutton previously said.
"And yet we bear witness to a significant disconnect between words and actions, between the rhetoric and reality," he said, noting that Beijing had used its power in security, trade, economics, media, and the internet to compel countries to surrender to its demands.
"If Taiwan is taken, surely the Senkakus are next," Dutton said. "Please don't rely on your imagination. The Chinese government could not be any clearer; not always with their words, but certainly with their actions," he said.
In all, Dutton highlighted 20 outposts in the South China Sea that violated international agreements, increasing numbers of China's military jets in Taiwan's air defence identification zone, the use of militia-crewed fishing vessels to intrude in the Philippines' exclusive economic zone, and escalating tensions on China's border with India and in the East China Sea with Japan.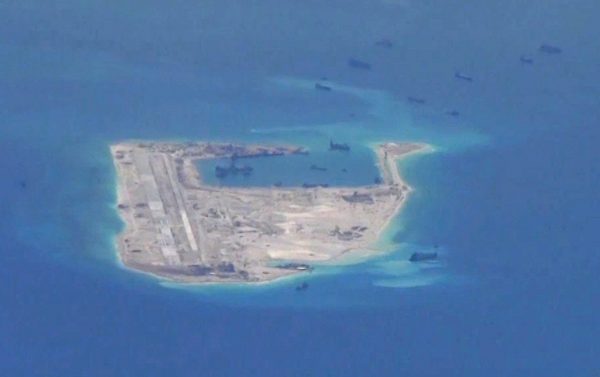 This also included stripping Hong Kong of its democracy, the "fabrication of a propaganda image depicting an Australian soldier murdering an Afghan child," and cyber activities against foreign governments and commercial institutions.
Beijing had also attempted to punish Australia through trade sanctions after it called for an independent inquiry into the origins of the COVID-19 disease caused by the CCP (Chinese Communist Party) virus—a move that affected Australian coal, wine, barley, beef, lobster, timber, and cotton.
Caden Pearson contributed to this report.