Prime Minister Scott Morrison is primed to commit to net zero emissions by 2050 ahead of the United Nations (U.N.) climate change summit after the coalition partner, the National Party agreed to the proposal over the weekend.
As the U.N.'s 26th Climate Change Conference—or COP26—draws near, discussions stirred last week for Australia to adopt its own net zero targets, compounded by pressure from states and territories who have all committed to net zero by 2050 or earlier.
But the possibility for a federal net zero plan drew out tensions within the coalition as some National Party members raised concerns the decision could undermine Australia's economy, regional jobs, and energy security.
However, despite this Nationals leader Barnaby Joyce has said in an interview with ABC radio that he supported the goal of net zero emissions by 2050.
"One hundred percent I'm on board with the goal of 2050 net zero emissions, what more do you want?" Joyce told ABC radio on Monday.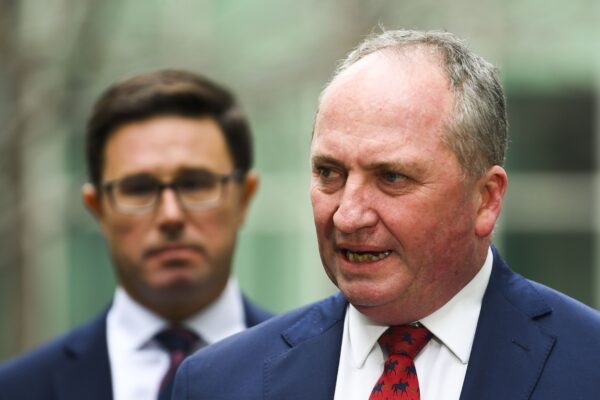 The Nationals gave "in-principle support" to the new policy, which is expected to be ratified before Morrison jets off to attend COP26 in Glasgow, Scotland starting on Oct. 31.
Joyce said the Nationals would only agree to the deal if certain conditions were met. A list of demands were handed to Morrison last week, the details of which remain publicly unavailable.
"Obviously that depends upon what we see in the cabinet submission reflecting the conversations and agreements between myself and the prime minister," Joyce told reporters on Sunday.
Joyce explained that negotiations had nonetheless led to a better outcome for regional Australia than initial proposals.
The news of the coalition's support for reaching net zero targets by 2050 comes after the Morrison government reassured voters last federal election that the "reckless" target would "come at a tremendous cost to Australians."
However, not all Nationals members agree with the new plan, including Senator Matt Canavan who said that attempting to reach net zero would severely undermine regional development.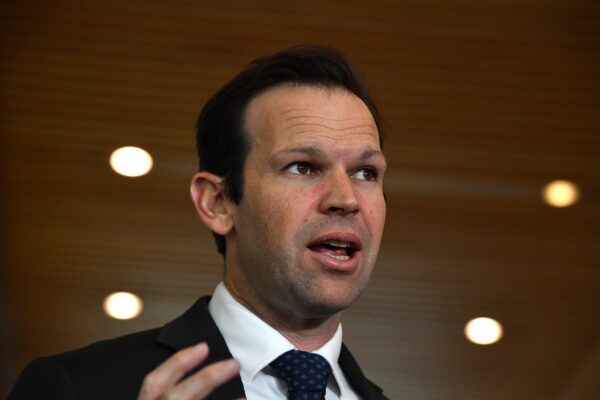 Canavan explained that "net zero" required offsetting emissions produced from hard-to-abate industries, including livestock farming and construction.
"This means people who build mines, grow food or construct an airstrip will have to pay other people to plant trees or do something else to offset their emissions," Canavan wrote in an article.
"And that is why it hurts regional Australia more than anywhere else. To grow our country towns, we need people to build dams, mines and airports. Compared to the cities, who already have these things, we will be at a permanent disadvantage."
However, inaction in adopting a net zero target has drawn criticism from environmental groups, including Australian climate change communication organisation the Climate Council, who cited the sixth assessment report by the U.N.'s Intergovernmental Panel on Climate Change (IPCC).
"The science is clear that the world urgently needs to reduce emissions this decade, but none of Australia's commitments are a meaningful contribution to this goal," said Will Steffen, Climate Council spokesperson and Emeritus Professor at Australian National University.
"We are now one of the only advanced economies that haven't yet taken these essential steps to reducing emissions."
However, peer-reviewed research published in the international scientific journal Research in Astronomy and Astrophysics (RAA) found that the IPCC report did not adequately consider the role of solar energy in explaining increased temperatures.