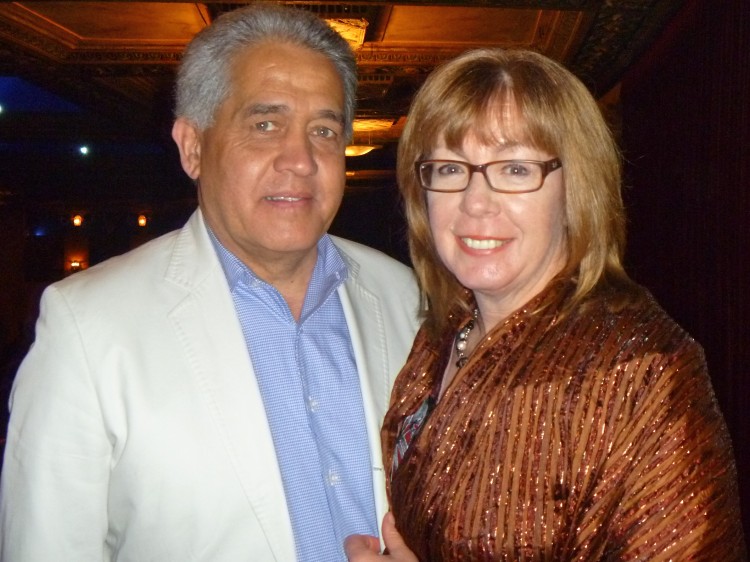 SYDNEY—Janet Seidel, dubbed "Australia's First Lady of Jazz Singing" by Penguin Guide to Jazz 2006 UK, attended the world's leading classical Chinese and dance company, Shen Yun Performing Arts, playing at Sydney's Capitol Theatre on Thursday evening, May 3.
Ms. Seidel was with her guitar accompanist, jazz musician Chuck Morgan. They were seeing the Shen Yun Performing Arts New York Company presentation—hailed around the world as a global sensation—for the first time.
"It was great, a very high standard of musicianship from everyone in the orchestra pit and on stage. Excellent!" Ms. Seidel said.
The couple had selected seats close to the front so as not to miss a beat.
"We were very close. We would have just liked to look at the orchestra because we're so curious about the Chinese instruments," she said.
Shen Yun, based in New York, has a mission to revive China's 5,000-year-old cultural heritage and its traditional values, lost to more than 60 years of communist rule.
From the moment the gong is struck to herald the opening number, audience members know they're in for a treat, the company website says.
"It was lovely," Mr. Morgan said. "It's wonderfully orchestrated, very professionally done. Lovely to hear some traditional Chinese instruments blending with Western instruments. Very musically done, very tasteful."
The Western orchestra with its energy and grandeur, and the Chinese instruments with its distinct tones and styles, create a dramatic new sound, the website explains.
"I don't know much about Chinese music but it does sound connected traditionally," Mr. Morgan said.
"Very melodic, very easy to listen to," Ms. Seidel said. "We're jazz musicians, so we're used to slightly different style of music."
The couple commented on how the dancers and orchestra were perfectly synchronised, "beautifully matched," Ms. Seidel said.
"Definitely," Mr. Morgan said. "The percussion section was certainly for the more aggressive dancing and the woodwind was for the feminine movements on stage, it was very well organised.""I liked the orchestral way they were playing pizzicato strings when they had the Chinese instruments, so you could really hear the instruments standing out. They weren't swamped by the Western orchestral instruments," Ms. Seidel said.
As for the Shen Yun dancer's portrayal of China's divinely-bestowed culture, she was stunned.
"I've seen a lot of classical ballet and contemporary dance as well, but I've never seen Chinese classical dance. It was tremendously energetic, technically brilliant … it's really mind boggling," she said.
Mr. Morgan agreed. "Being a musician I played in pit orchestras for theatres, but I've never seen such amazing dancing as in this show. It's virtuosity."
"It just looks so effortless, we know how difficult it must be to perfect that. Extremely well done," Ms. Seidel said.
Ms. Seidel, together with Mr. Morgan and her brother David on double bass, known as the Janet Seidel Trio, has been well reviewed all over the world, according to www.liveguide.com.au.
Reporting by Steve Xu and Raiatea Tahana-Reese.
Shen Yun Performing Arts, based in New York, has three touring companies that perform simultaneously around the world, with a mission to revive traditional Chinese culture. Shen Yun Performing Arts New York Company will perform at Sydney's Capitol Theatre through May 6.
For more information visit ShenYunPerformingArts.org