Australia is likely to see its travel bubble expanded to the Pacific Islands soon, but Aussies can also look forward to the possibility of travel to the United States and the United Kingdom as well.
"A few months ago, I thought maybe Singapore, Taiwan, and Japan would be first cabs off the list," Qantas CEO Alan Joyce told Nine on Monday. "With the great progress that's been made in the U.S. and the UK, you may see those markets opening up before the rest because the vaccine rollout has been so successful in both countries."
Joyce said the airline has been making preparations, with support from the government, so that it is ready to get off the ground as soon as countries are open for travel.
"We're still talking to the government about it; we're still planning to be ready (for international, long-haul flights) at the end of this calendar year," he said.
Joyce noted that the company expected that a travel bubble to the Pacific Islands, such as Fiji and Vanuatu, would soon open and that it expected the outlook of those flights to positive given the high demand experienced by Qantas for flights to New Zealand.
Currently, flights to Queenstown, New Zealand, were seeing double the demand compared to pre-COVID times, and Joyce put this down to Australians being eager to get out and travel.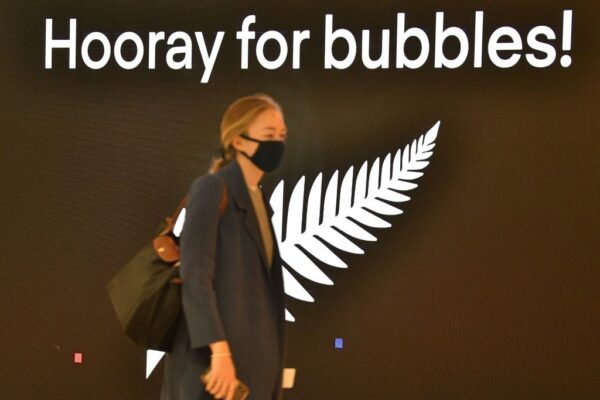 Joyce also spoke at News Corp's Future of Travel Forum in Sydney on Monday, where several industry leaders attended.
At the forum, News Corp also announced their new study, "Emotional Connection Series—Travel," which found that more than half of Australians are "just a nudge away" from diving back into travel.
"Australians retain their strong sense of wanderlust and are willing to look through present travel restrictions," News Corp Australia Managing Director Fiona Nilsson said. "We can confirm underlying demand remains strong, but many consumers are understandably cautious and even reluctant to pack their bags, making it critical for brands to deliver bespoke messaging strategies to compel Australians back into action."
News Corp Australia head of travel Dwayne Birtles said the key challenge for travel marketers was helping customers "feel protected" in a time filled with uncertainties.
"This work will better equip travel businesses to truly connect with their customers in a more meaningful way, and that's a win-win for consumers and travel businesses bottom lines," Birtles said.
Joyce also discussed his company's current initiative, which could see Aussies receive flight rewards for getting vaccinated.