Australia Post is upgrading its technology to alert customers with more accurate delivery time frames by sending a text message, according to an exclusive report by Courier Mail.
Previously, customers were sent a message on the day of arrival but were not given a more specific window of time for delivery.
The $20 million (US$14 million) upgrades to Australia Post's systems will see the Estimated Time of Arrival Notifications implemented further and in time for Christmas. It follows a successful trial in October.
According to the Courier Mail, 6,000 drivers will take up the tech which is powered by new software that uses route optimisation to help provide the most efficient delivery route.
Col Hindle, Australia Post's head of network implementation, said the company used the period during the COVID-19 pandemic to test the feasibility of keeping customers better informed because a very high volume of people are getting parcels sent to their homes than ever.
"The two hour window is giving customers more transparency and information when the parcel will arrive," he told the Courier Mail.
"This will be especially helpful in the lead up to Christmas and as we emerge from lockdown, especially in NSW, Victoria and the ACT."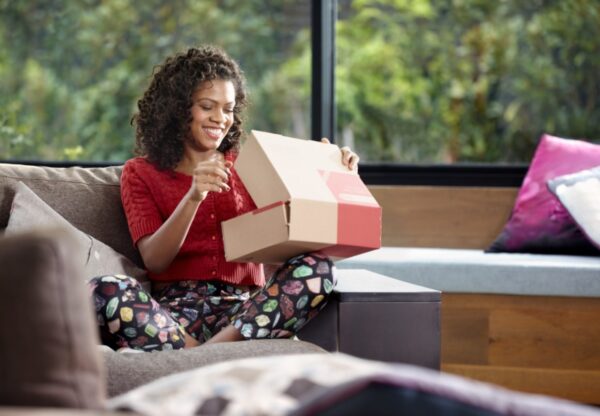 During the pandemic, about 9 million Australians made purchases online—a 57 percent increase in online purchases in 2020, according to Australia Post (pdf).
The e-commerce market has accelerated in Australia fast than expected, accounting for more than 16 percent of the retail market. This figure wasn't expected until 2023.
This brings Australia in line with pre-pandemic figures from the United States and Britain.
Australia Post is working to meet the surge in demand by deploying more than 500 new electric delivery vehicles, including three-wheeled battery-operated bikes that can carry more parcels and reduce the number of times postmen spent restocking at depots, Courier Mail reported.
The new alert technology is part of a larger $440 million investment to help the postal service meet demand.
This includes hundreds of new 24 hour lockers where parcels can be deposited for customers to access when it suits them. The parcels will remain in lockers for 48 hours before they're moved back to post offices for collection.