Prime Minister Scott Morrison and Premier Gladys Berejiklian have urged the public not to jump to any conclusions after a woman died after developing blood clots following her COVID-19 jab.
The 48-year-old woman from New South Wales (NSW) received her AstraZeneca vaccine last Friday and developed blood clots soon after.
Therapeutic Goods Administration (TGA) and NSW Health are currently investigating whether the death was linked to the vaccine.
"It has not yet been established whether there is any link between the COVID-19 vaccine and the tragic death reported by NSW health officials," TGA said in a statement. "NSW Health has said there is no confirmed link, but further investigations are underway."
Berejiklian said she did not know any more than the public on whether the death was linked to the vaccine and offered her heartfelt condolences to the woman's family and loved ones.
"We're waiting for the federal authorities to let us know if there is a link," Berejiklian told Nine. "Until that time, I think we should just wait for that medical advice."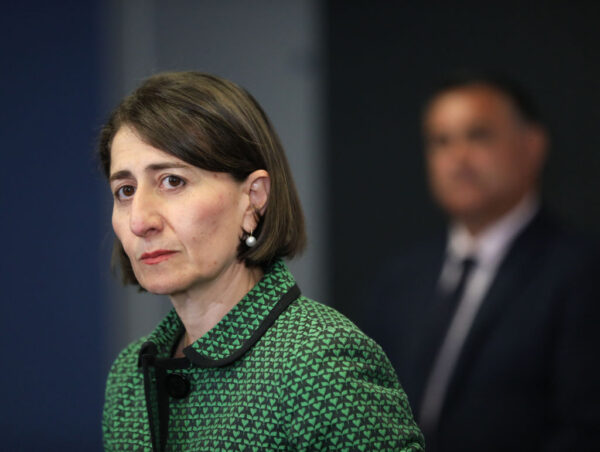 Berejiklian believed the "vast majority" of Australians wanted to receive a COVID-19 vaccine despite several reported incidents of people experiencing adverse reactions soon after their vaccinations.
"The vast majority of our citizens know the benefits of taking a vaccine; they also know the risks, as slight as it is," she said. "I turned 50 last year and got the jab and am very excited to get the second one. The vast majority of our citizens want a vaccine."
The TGA said the blood clotting disorders connected to the AstraZeneca vaccine are "extremely rare" and differ from common blood clots.
"The clotting disorder being investigated in connection with the AstraZeneca COVID-19 vaccine, which is now referred to as 'thrombosis with thrombocytopenia syndrome (TTS), has been confirmed in only two cases out of over 700,000 people who have received the AstraZeneca vaccine in Australia," TGA said.
Morrison said he would refrain from further comment until the medical authorities found conclusive evidence of the cause of the death.
"The federal and state authorities are still investigating that matter and seeking further clinical information," Morrison said in a press conference. "I think there's a lot more to understand and learn about that issue, and I would caution others in making conclusions on this at that point as well."
Australians under 50 were recently advised against receiving AstraZeneca after the European Union's drug watchdog confirmed the link between the vaccine to the rare blood clotting disorder. Meanwhile, Denmark has announced the complete suspension in its rollout of the AstraZeneca vaccine.