Australian Transaction Reports and Analysis Centre (AUSTRAC) has joined other financial intelligence agencies to track down the Russia-related money flows via cryptocurrency transactions to prevent the country from evading international sanctions.
The move comes as Australia has included cryptocurrency, or crypto, in its sanctions regime against Russia, which imposes asset freezes on listed individuals and entities from the nation while prohibiting Australians from directly or indirectly providing assets to them.
Software firm Station Five's chief executive Lambros Photios said there were concerns that Russia and its associations would evade sanctions with Bitcoin and Tether, which were pegged to the U.S. dollar.
This situation was likely to occur since the rouble was blocked from international credit card transactions, transfers and financial markets.
The reason was that crypto was a convenient and anonymous way to store assets, and an individual or organisation could convert a local currency into these digital currencies.
"You could hop on a Russian cryptocurrency exchange, similar to CommSec for Australians to buy shares, to allow transfers from the Ruble into Bitcoin and then into Tether, and from there you could cash out into U.S. dollars," Photios told AAP.
Digital currencies such as Bitcoin and Tether initially made a comeback with a surge in trading volumes as sanctions piled up on Russia.
However, individuals and organisations are now cashing in and converting some crypto into hard assets such as real estate, which pushes down the gains and prompts fears that Australia could be involved in a complex and illicit money trail.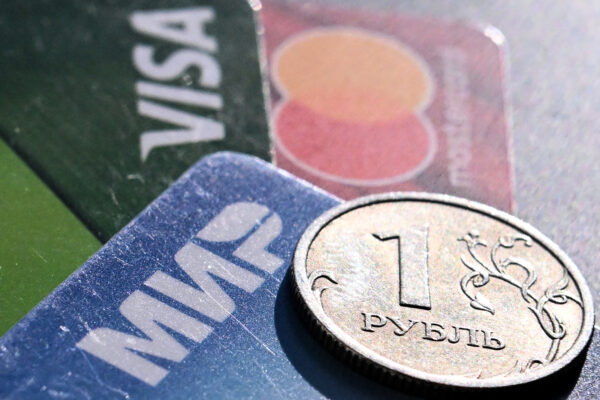 Even though Swift, Visa, Mastercard and other major financial institutions no longer deal with payments in Russia, people can still participate in the international economy via crypto.
"Oligarchs and the Russian government can align themselves with the U.S. dollar and de-risk from what international sanctions are doing to the Russian rouble," Photios says.
The total value of cryptocurrencies owned by Russians stands at around US$200 billion, accounting for 12 percent of global holdings.
At the same time, AUSTRAC is keeping track of the transfers of international funds to detect financial crimes, including sanctions evasion.
"Regulated businesses, which include digital currency exchange providers, are required to identify and report suspicious matters to AUSTRAC," a spokesman for the agency says.
"This can include efforts by individuals or businesses to avoid Australia's sanctions laws."
Meanwhile, Telstra CEO Andy Penn, who chairs the Industry Advisory Committee on cybersecurity, said that the federal government should provide education to more than three million Australians possessing a crypto asset.
He said that people need to be educated on how to interact with digital currencies safely since crypto is the currency of choice for cybercriminals.
In its latest report (pdf), the committee mentioned that cryptocurrency had become prone to cyberattacks because it was stored in digital wallets, and the anonymity associated with crypto made it easier for cybercriminals to steal these assets undetected.
The report predicted that cybercriminals and state-sponsored actors would implement more sophisticated exploits that targeted digital wallets and exchanges in 2022.