The Australian federal government has formally introduced Magnitsky-style laws that will give Australia the power to impose sanctions on overseas human rights violators.
Foreign Minister Marise Payne introduced the Autonomous Sanctions Amendment (Thematic Sanctions) Bill 2021 on Nov. 24 to the Australian Senate. It was seconded by Senator Jonathan Duniam.
"Autonomous sanctions can be used as an important tool of statecraft to respond to the most egregious situations of international concern, when in our national interest," Payne said in her second reading speech.
"They are highly targeted measures, designed to influence, deter and impose costs on the perpetrators while minimising the impact on the general population," she added.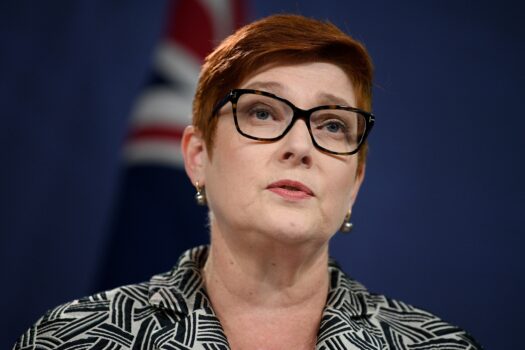 "An increasing number of comparatively attractive economies have joined the 'Magnitsky movement,' and this Bill is timely for Australia," she said. "This will also allow us to act more swiftly with key like-minded sanctions partners, including the United States, the United Kingdom, and Canada, where it is in the national interest."
Magnitsky-style laws differ from regular sanctions because they target individual human rights violators and not countries.
"It can identify somebody. It can freeze their assets in Melbourne or Sydney," Joseph Siracusa, adjunct professor of international diplomacy at Curtin University, told The Epoch Times.
"When you take people's money and take the houses, they bought overseas including apartments and cars, and you extend it to the family or extended family—because you know they're channelling the money to the kids—that's a big deal because it's telling people you can't get away with it," he said.
"It can really hurt people who hurt people."
The laws received bipartisan support from a parliamentary committee in December 2020 after an extensive inquiry that received 160 submissions.
Notable human rights advocates, including Amal Clooney, barrister Geoffrey Robertson QC, and former Russian chess champion, now-human rights campaigner Garry Kasparov, threw their support behind the laws.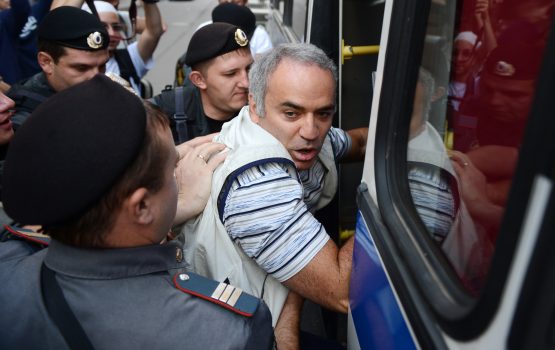 The law is named after lawyer Sergei Magnitsky, who exposed major tax fraud committed by Russian officials to the tune of US$230 million. He was subsequently imprisoned, tortured, and died in 2009 after a year in a Moscow prison.
In August, Labor Senator Kimberley Kitching introduced an earlier version of the Bill.
"This says to them: 'Your stolen money is no good here. No matter how you steal from your people, there will be no shopping trips to Paris, no harbour-front mansions in Sydney, no skiing in Aspen, no nest-egg in a Western bank. And like King Midas, they'll have lots of gold but no way to enjoy it,'" the senator said in her speech.
"It says to them: 'You can't travel here. Go find a resort in the country you've ruined and polluted and corrupted and tyrannised. There's no escape on offer here,'" she added.
Senator Janet Rice, the Greens foreign affairs spokesperson, called on the government to incorporate all 33 recommendations by the parliamentary committee, specifically, an independent advisory body that would make the process more transparent.
"Without this body, the power to impose sanctions will be solely at the foreign minister's discretion without having to provide reasoning to the Australian public," Rice told AAP.
Debate on the Bill was adjourned until the next sitting period.