The Reserve Bank of Australia (RBA) has raised the cash rate for the first time in over a decade, up 0.25 percentage points to 0.35 percent.
The decision came earlier than what was initially indicated in response to March quarter inflation figures, released on April 27, that showed annual inflation had surged to 5.1 percent, the highest level since the introduction of the goods and services tax.
RBA Governor Philip Lowe said the board judged it was the right time to begin pulling back from the extraordinary expansionary monetary support provided during the pandemic, where the cash rate had been maintained at 0.1 percent since November 2020.
He noted that inflation had picked up more quickly and to a higher level than was expected, and there was also evidence that wage growth was picking up.
"Given this, and the very low level of interest rates, it is appropriate to start the process of normalising monetary conditions," he said.
Lowe said the spiking inflation was more a reflection of global factors, but domestic capacity constraints were also increasingly playing a role.
The RBA forecasts inflation to reach around six percent in 2022 before easing to three percent by 2024 after supply-side issues are resolved. Unemployment is also expected to decline to 3.5 percent by early 2023, the lowest level in almost 50 years.
"These forecasts are based on an assumption of further increases in interest rates," Lowe said.
Australians will need to brace for further hikes as the RBA board aims to bring the inflation rate back into the target range of two to three percent.
"The Board is committed to doing what is necessary to ensure that inflation in Australia returns to target over time. This will require a further lift in interest rates over the period ahead," Lowe said.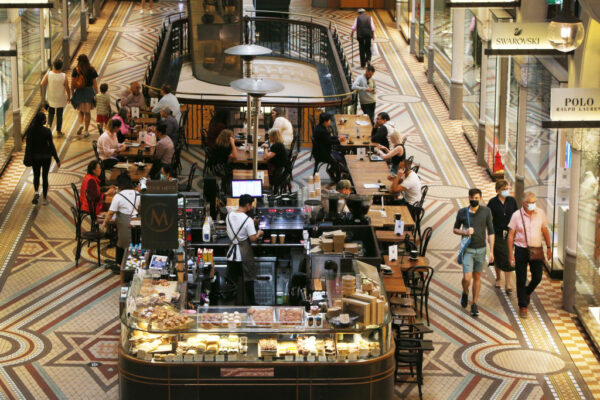 ANZ Bank Head of Australia economics David Plank, who forecasted a 15 basis point hike for May, said the RBA had ended up "surprising everyone" with its increase of 25 basis points.
"The move is at the hawkish end of the spectrum. This reflects the RBA's elevated inflation forecasts," he said.
The hike also takes place almost three weeks before the federal election, scheduled for May 21.
It is the second time that the RBA has raised interest rates during a federal election season after John Howard lost to Kevin Rudd in 2007.
Labor Party Leader Anthony Albanese said the prime minister's economic credibility had been "completely shredded" by this interest rate decision and claimed that Labor had a better plan for the future beyond the election.
Prime Minister Scott Morrison said his government had put through the single largest economic intervention in response to the greatest challenge since the Great Depression and World War II.
"And the result of those policies has been an economy that has outperformed the advanced economies of the world both in terms of employment and economic growth," he told reporters.
"That eight and a half percent inflation rate in the United States could have been here," he later added.
Treasurer Josh Frydenberg said international factors were mainly driving inflation.
"It would be completely unreasonable to any objective analysis to think that emergency level cash rates and monetary policy could stay indefinitely. It had to normalise," he said.