The Australian government has donated $2 million (US$1.5 million) to an alliance of 15 charities that has formed to provide aid to Ukraine during the ongoing Russia-Ukraine conflict.
"To enhance the response of Australian NGOs and their partners in the region, we will provide $2 million to the Emergency Action Alliance Ukraine Appeal (EAA)," Prime Minister Scott Morrison said in a joint statement on March 20.
The charities involved in the alliance are ActionAid, Caritas, ChildFund, Oxfam, Save the Children Australia, Tearfund, Care Australia, Act For Peace and Australia for UNHCR, ADRA, Australian Lutheran World Service, Anglican Overseas Aid, Baptist World Aid, Christian Blind Mission International Australia, and Plan International.
Some of the charities are already in Ukraine or along its border, responding or planning to respond, to the need for aid in Ukraine, by providing refugees with trauma and medical care, water, food, and protection.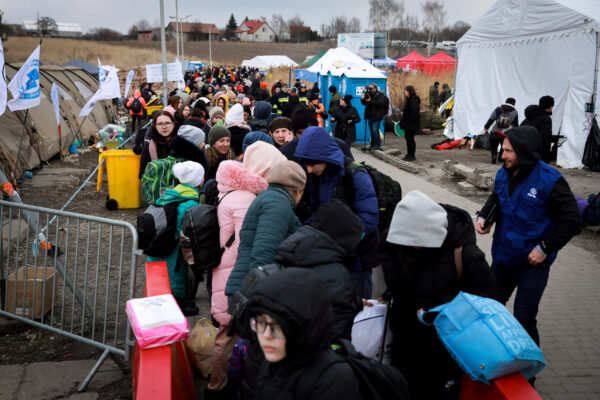 EAA Executive Director Kerren Morris said in a release on March 20 that the alliance welcomed the federal government's support.
"This funding will be used to help attract matched private donations—thus helping to increase the impact," Morris said.
She called on the public for donations and said the magnitude of the crisis in Ukraine called for the alliance of Australian charities to leverage their efforts together to raise more funds to help those affected.
"Families, including many children, have been forced to leave everything they know behind to find safety and desperately need food, water and shelter," she said. "Our members are working tirelessly with local partners to reach people in Ukraine swiftly as the brutal conflict turns lives upside down."
To remain safe Ukrainians have reportedly hidden in bomb shelters and metro stations, while thousands of woman and children have sought refuge in the neighbouring countries of Poland, Romania, Hungary, Slovakia, and Moldova after homes, hospitals, and schools were destroyed and essential infrastructure and water lost.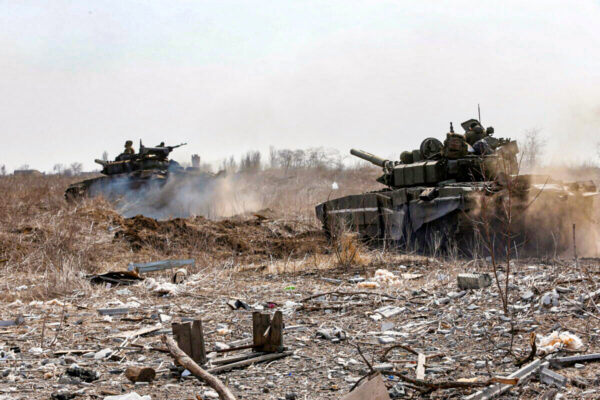 Paras Mani Tamang, deputy humanitarian director at ActionAid International, said in a release on March 1 that the Russian invasion has resulted in the death of civilians and the uprooting of Ukrainian lives.
"Women and girls are most at risk during conflicts and emergencies as gender-based violence and exploitation soar, and access to vital health services is blocked," Tamang said. "Thousands of families are already fleeing to neighbouring countries and they must be protected."
Tamang said that ActionAid stands in solidarity with Ukraine and all the people that are and have been affected by the violence.
Furthermore, in an agency release, the United Nations estimated that 12 million people in Ukraine will require protection and relief amid the Russian invasion and in months to come, more than four million Ukrainians seeking refuge in neighbouring countries will need protection and support.
According to the EAA release, three million Ukranians have been forced to flee their country and at least 1.85 million within the Ukraine have been forced out of their homes and into shelters and stations by hostile military forces.
The Russia-Ukraine conflict has brought about the most rapidly growing refugee crisis that Europe has seen since World War II.
Matthew Maury, CEO of Tearfund, said that the Australian government's donation to the EAA highlights the importance of a united front assisting Ukraine through this crisis.
"Not only are our 15 EAA charities working together to raise more funds, 12 of them are also working together on the ground, with their counterparts and partners in Ukraine and in neighbouring countries," Maury said.
He said that the EAA was established for emergencies like this.
"The EAA makes it easier for Australians to know how to help, and the money goes directly to those organisations best placed to provide that help," Maury said.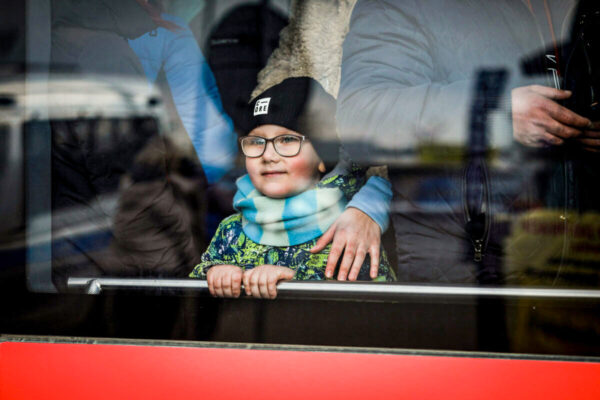 Mat Tinkler, acting CEO of Save the Children Australia, said that many 50 percent of the millions fleeing Ukraine are children in crucial need of aid.
"There is no safe place in Ukraine for children with air strikes and explosions having already hit homes, schools, and hospitals," he said. "Every war is a war against children. Over 7.5 million children across Ukraine are in grave danger of physical harm, severe emotional distress, and displacement."
"Save the Children is ready to provide life-saving assistance such as food, water, cash transfers, and safe places for children as people flee the conflict amid freezing temperatures and brutal conditions," Tinkler said. "Our teams are already responding where they can and will continue for as long as we can."
Michael Peach, ADRA's Emergency Response Coordinator in Poland, said ADRA is investigating ways to support the children coming across Ukraine's border. He said that kids crossing the border have nothing but the clothes they were wearing.
"Poland continues to strengthen the systems for refugees and ADRA is also now exploring opportunities to support at least 300,000 primary aged school kids from Ukraine who will be integrated into Polish schools," Peach said. "This war could last 4-6 months so it's going to require a lot of money and effort."