Australia is urgently processing up to 300 protection visa applications for Afghan interpreters who have been told they are on a Taliban hit list as allied troops withdraw from Afghanistan.
Prime Minister Scott Morrison said the federal government is aware of the situation and currently going through the paperwork.
"We have done this before safely, and we will be able to do it again, but it would be very unhelpful for me to elaborate any further on that issue," Morrison told reporters in Sydney on Tuesday.
"We are very aware of it, and we are working urgently and steadfastly and patiently to ensure that we do this in the appropriate way as we have done on earlier occasions."
Chris Barrie, a retired admiral, said Australia has a serious obligation to take care of the interpreters when withdrawing military later this year.
"It would be unconscionable to leave these people to the mercy of the Taliban," Barrie told ABC radio. "We must do something to help them."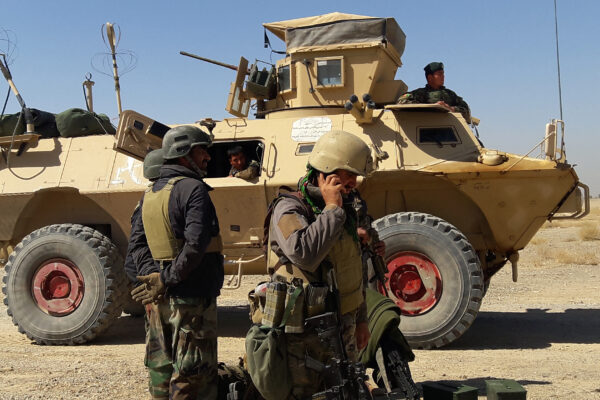 Documents obtained by the ABC show that the Taliban has attempted to kill these Afghan interpreters, who were accused of working for the "infidel enemies."
"We are honest in our words, and we will get you, be it day or night, and you will be punished, and we will reach our goal," a letter sent to one Afghan interpreter who worked with Australian Defence Force soldiers reads.
It tells the interpreter to "await your death very soon."
The interpreter was targeted previously by a Taliban insurgent in November 2016, resulting in his leg being broken in three places.
About 60 percent of applications in the past eight years have been approved, Hugh Jeffrey from the Department of Defence's International Policy Division told SBS. Figures after Australia announced its troop withdrawal from Afghanistan were not given.
"Overall, since 2013—around 1,000 applications—we've certified around 600 of those," Jeffrey said. "When you include the applicants and their families, about 1,200 Afghan nationals have been resettled in Australia."
Both the United States and the United Kingdom have agreed to urgently resettle thousands of Afghan interpreters and their families.
Priti Patel, the British Home Secretary, said this is a "moral obligation", and the government will "recognise the risks they faced in the fight against terrorism and reward their efforts."