Australia is expected to approve Pfizer vaccines for children aged 5 to 11 by the end of 2021, according to Chief Medical Officer Paul Kelly.
"The TGA has received their advice from Pfizer. In terms of an application for that age group, they are going through that process," Kelly told the ABC on Tuesday.
"That is a really important factor that will come through in the coming weeks, by the end of the year."
With the country's full vaccination rate for people aged 16 and above reaching 80 percent, the government has now shifted its attention to kids.
Australia "may well be one of the first countries in the world to begin the 5 to 11s as we've done with the booster program," Health Minister Greg Hunt said.
Hunt confirmed that the plan is currently going through the Therapeutic Goods Administration (TGA), the medical regulator, and then through the Australian Technical Advisory Group on Immunisation (ATAGI), the vaccine advisers.
"The critical thing is a full and thorough assessment," he told Sunrise on Monday.
"Our kids are far less likely to either get or, in particular, to have serious complications, but we want to make that vaccine available, and we'll be able to do that as soon as the medical regulators approve it if they approve it."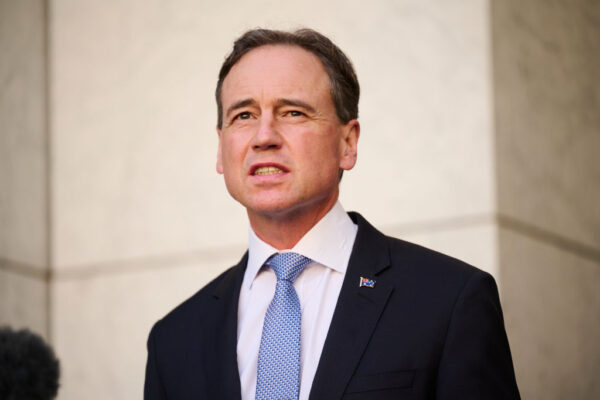 Australia's vaccine advisers are currently waiting for safety data from the United States, Sydney Morning Herald reported. This comes after the United States approved the Pfizer/BioNTech vaccine last week for children aged 5 to 11.
However, experts are holding different opinions on the necessity and safety to vaccinate children.
Dr Vinod Balasubramaniam from Jeffrey Cheah School of Medicine & Health Sciences, Monash University Malaysia, said there are increasing cases of children under 12 infected with the Delta strain.
"As new coronavirus variants emerge, it's possible that more-transmissible variants will develop a way to evade the immune system of children in particular, so it's important that they're vaccinated," he said.
"Research has shown that COVID-19 vaccine is safe and 91 per cent effective at preventing symptomatic infections in 5-11-year-olds."
Another COVID expert Dr. Paul E. Alexander, however, is against vaccinating children with COVID vaccines, arguing that children are essentially immune already.
While the former deputy chief medical officer Dr Nick Coatsworth says Australia shouldn't rush into following the United States in approving COVID-19 vaccines for children.
Instead, Coatsworth told SkyNews that the nation's focus could be better placed on helping poorer and developing nations improve their vaccination uptake, because "that is where the variants of concern are going to come from."
Prime Minister Scott Morrison said on Monday that Australia will take a "cautious" approach to approve COVID-19 vaccines for children under 12.
"We need to be very careful. We need to be very cautious," Morrison said. "We won't be authorising a vaccination arrangement for children aged 5 to 11 until the medical experts say it's safe."