Australia will spend $500 million to secure CCP virus vaccines for itself and its neighbours in the Indo-Pacific region, federal ministers announced on Saturday.
The federal ministers for foreign affairs, health, and the Pacific—Marise Payne, Greg Hunt, and Alex Hawke—said in a joint statement that Australia will secure the vaccines for the CCP (Chinese Communist Party) virus through a range of advance purchase agreements with manufacturers and through participation in the multilateral COVAX Facility.
The $500 million will be committed over three years and is in addition to the Australian government's support through the COVAX facility and the federal government's existing Advance Purchase Agreements with Astra Zeneca-Oxford and CSL-University of Queensland.
The statement said the funding will help countries of the Pacific and Timor-Leste have "full immunisation coverage."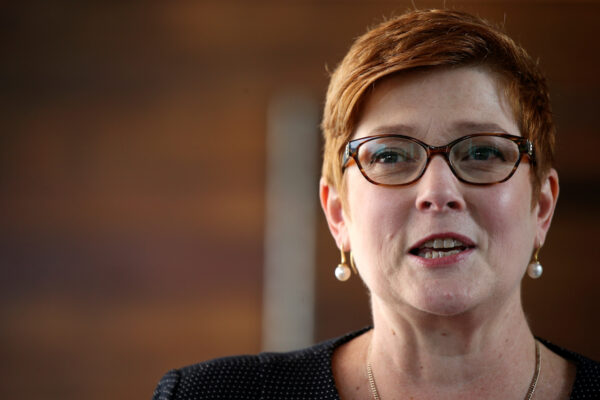 "The Indo-Pacific region is the engine of the new global economy. Ensuring it can recover quickly will stimulate economic activity and restore jobs at home and abroad," the joint statement reads.
"Through a regional vaccine access and health security initiative, the Australian Government will provide a range of support including supplying safe and effective vaccine doses and delivering technical support to our regional partners. Australia will assist with assessment of vaccine safety, efficacy and quality by national regulatory authorities, informed by WHO advice."
Oxfam Australia Chief Executive Lyn Morgain welcomed the Department of Foreign Affairs and Trade's announcement on Saturday.
"Oxfam strongly welcomes the commitment of an extra $500 million over three years to roll out a COVID-19 vaccine to our neighbours in the Pacific and South East Asia," said Morgain in a media release.
"This commitment to neighbouring communities in our region, which are struggling with the impacts of the global pandemic, is encouraging recognition by the Federal Government that the coronavirus crisis is not over for Australians until it is over for everyone."
Oxfam said it estimates that another half a billion people could be "pushed into poverty" due to the CCP virus, commonly known as novel coronavirus. The figure includes almost 240 million people in East Asia and the Pacific, and close to 130 million in South Asia.