Australia's chief medical officer has firmly disputed suggestions Australia could see 200,000 daily cases of COVID-19, labelling media reporting surrounding the leaked modelling as "selective and misleading."
The reported predictions of potential high case numbers in late January or early February had not yet been provided to Australian leaders, with the Doherty Institute telling The Epoch Times it was unable to comment on the leaked information until it is presented to national cabinet on Dec. 22.
This comes as the nation tentatively braces for new cases after removing strict quarantine rules around border restrictions that had previously halted interstate in recent months as well as most international travel for close to two years.
The large figure of 200,000 new cases every day would, if allowed to continue unabated, be enough to cover Australia's entire population in just over four months.
But Chief Medical Officer Paul Kelly said the leaked Doherty Institute modelling presented a worst-case scenario which he says would almost certainly not materialise.
In particular, under the scenario, the modelling assumes the Omicron variant proves to be as contagious as the Delta strain, with slow progress being made on the rollout of the booster shot program.
It also presupposes no lockdowns, mask mandates, or other public health measures; a lack of efforts from the public in exercising safe practises; and an absence of hospital surge capacity.
"None of these five assumptions represent the likely state of events, let alone all of them together," Kelly said in a statement on Dec. 21.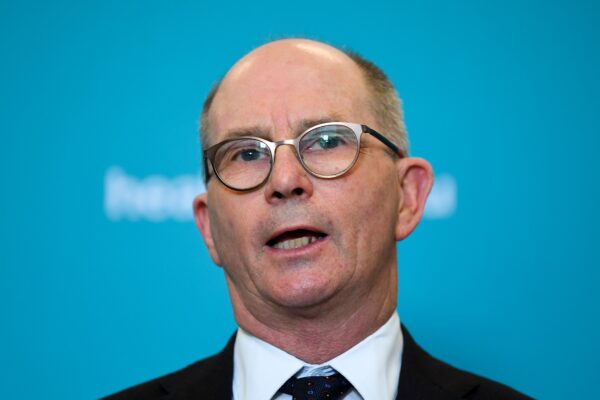 Kelly pointed to evidence that while the Omicron variant appeared to be more contagious, the number of intensive care admissions and deaths were far less.
He warned against taking the information out of context.
"While modelling is an important tool to help guide decision-making, it is just one of a range of tools and cannot be viewed in isolation," Kelly said.
"Presenting that scenario as the likely scenario that will occur is highly misleading."
Kelly also highlighted worst-case modelling made earlier in the pandemic in 2020 which had ended up greatly overestimating the number of intensive care beds required in the event of an uncontrolled outbreak—at 35,000—which had never been realised.
Former Deputy Chief Medical Officer Nick Coatsworth slammed out-of-context reports of the information, referring to reports as a "gross injustice to the Australian people."
Whoever leaked the Doherty modelling without context has committed a gross injustice to the Australian people #auspol #covid19aus

— Dr. Nick Coatsworth (@nick_coatsworth) December 21, 2021
Prime Minister Scott Morrison backed Kelly in easing concerns surrounding the leaked information.
"The modelling that's been reported is a very unlikely, extreme-case scenario that assumes that nobody does anything, nobody gets boosters, there are no changes that take place, no one exercises common sense," Morrison said.
Morrison took the opportunity to encourage Australians to receive their third booster vaccination to help dampen the effects of the virus spreading.
"The Chief Medical Officer and I just want to assure people that those sort of numbers aren't what we're expecting," Morrison said. "But what all of this work tells us that is necessary is, of course, we've got to go out there and we've got to get those boosters.
Daily infections in New South Wales have risen to 3,763 with two additional deaths. Victoria has recorded 1,503 new cases and six more deaths.