Australia is considering an ambitious sporting diplomacy mission to deepen engagement in the South Pacific region, amid increasing competition with Beijing's encroaching hegemony.
"Team AusPac" is an initiative being recommended to the federal government following an extensive inquiry into improving trade and relations with Pacific Island nations.
The proposal would see an expansion of existing programs that give Pacific athletes and coaches pathways to train and work within professional sports.
Recommendations include maximising involvement from Pacific islanders in the upcoming Olympics in Brisbane in 2032 and building a pathway for a Pacific Island-based team to join the National Rugby League competition.
The region is a breeding ground for the world's top rugby league and rugby union talent.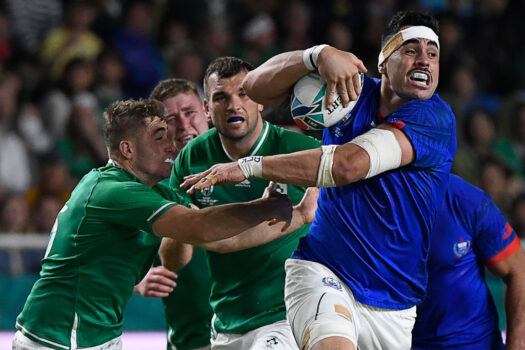 "Australia and Pacific Island countries display an affinity for one another which goes well beyond our shared geography and common geostrategic and economic interests," Ted O'Brien, the federal MP for Fairfax and chair of the parliamentary trade subcommittee, said.
"It may not be at the pointy end of international affairs, but you should never underestimate the importance of people-to-people relations, which is a great strength of Australia's relationship with Pacific Island countries," he added. "And sport is one of the key ingredients."
Incidentally, the government's announcement comes a few days after the premier rugby union club tournament in Australia and New Zealand, Super Rugby, revamped its competition to include two teams from the South Pacific, the Fijian Drua (representing Fiji) and Moana Pasifika (a composite team representing Samoa, Tonga, and smaller Pacific nations).
"While the health security of our near neighbours remains a critical priority, sport helps facilitate the region's cultural and economic recovery and keeps our countries connected," Australia's Foreign Minister Marise Payne said in a statement.
The latest initiative builds on the existing Pacific Step-up in the region that has seen the Australian government pledge support for infrastructure building, as well as the broadcast of free-to-air content in the region—the latter being in direct competition with broadcast's from Beijing's China Central Television.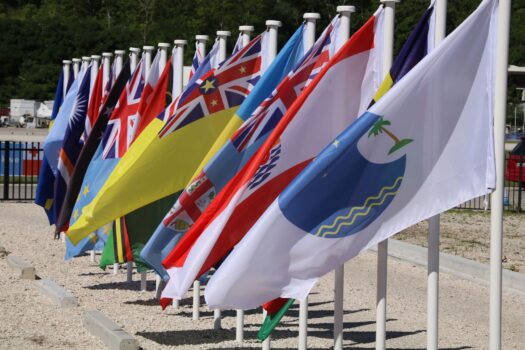 Stuart Murray, associate professor in international relations and expert in sports diplomacy at Bond University, welcomed Australia's sporting initiative saying the government had "finally woken up and smelled the coffee."
"To win the Pacific, you must think innovatively; you're not going to win the Pacific by doing what you've done for the past 20 years," he told The Epoch Times. "So, what's our comparative advantage? It is sports, culture, diaspora communities, religion, spirituality, and nature."
"These are the things China cannot provide to the Pacific Islands. So, I'm really encouraged to see that the government has finally realized that sport, as a huge part of our culture and identity, is very powerful. The world sees Australia through sport, not through its foreign policy," he said.
The South Pacific region has been the centre of a tug of war between democratic allies and Beijing.
The Chinese Communist Party (CCP) has used several initiatives to win support from Pacific Island leaders, including infrastructure building via the Belt and Road Initiative (BRI), vaccine donations, and trade.
The response from Pacific nations has varied, with some nations embracing ties with Beijing and others outright rejecting it.
New Samoan Prime Minister Fiame Naomi Mata'afa recently stood by a pledge to scrap a BRI port development near the nation's capital worth $100 million, saying the project was too big for the nation's needs.