Australia has bolstered its defences against scammers, revealing a trial program has blocked more than 2,500 harmful text messages impersonating federal government agencies from preying on Australians in the past year.
Combatting the malicious messages involved a partnership between the Australian Cyber Security Centre (ACSC), relevant government departments, and the telecommunications sector—including the nation's biggest player, Telstra.
Scammers claiming to be from Centrelink, the nation's financial assistance program, and the Australian Taxation Office (ATO) had continued to target Australians at record numbers.
"I am very pleased that so many scam texts appearing to come from legitimate government sender IDs, including Centrelink, myGov and the ATO are being blocked," Communications Minister Paul Fletcher said in a media release.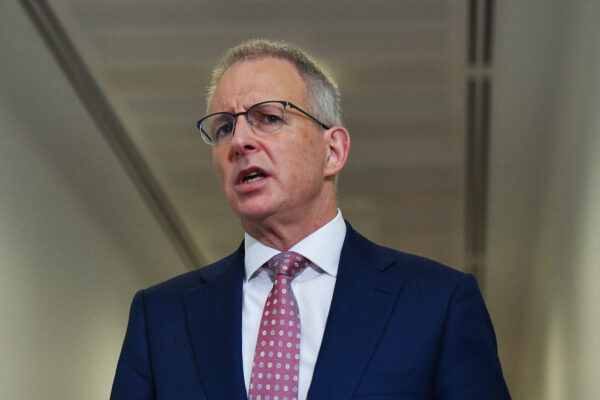 Fletcher said he had written to NBN Co, Australia's fibre optic broadband operator, along with Australia Post and banks to encourage them to apply the same process.
Defence Minister Peter Dutton heralded the outcome as "an excellent example of the Australian Government and industry working together to develop solutions to stop cybercriminals from exploiting Australians en masse."
According to a report by the Australian Consumer and Competition Commission (ACCC) released earlier this year, 2020 saw the ATO receive close to 100,000 scam reports—leaving 457 victims at a loss of nearly $2.4 million in total.
Additionally, Australians had lost at least $851 million to scammers in 2020 across various other scam methods, including most notably investment and romance scams. There was also a dramatic increase in the number of scams reported from April of 2020 as the government announced stimulus packages following the economic turmoil wrought by the CCP (Chinese Communist Party) virus.
The mass scam campaigns impersonating myGov—the government's hub for services like Centrlink and ATO—involved sending text and email phishing links to fake websites that appeared legitimate.
The scams sought to harvest people's personal information, including myGov login credentials, banking details, driver licences, passports and credit cards.
In April of 2020, ACCC's Scamwatch also received reports about scammers withdrawing up to $10,000 from people's retirement funds, known as superannuation, thanks to the government's Early Release of Super scheme to assist Australians struggling during the pandemic.
"Scammers are increasingly taking advantage of the financial difficulties and uncertainty generated from the COVID-19 pandemic to trick unsuspecting Australians," ACCC Deputy Chair Delia Rickard said in a statement on July 21, 2020.
In addition, 214 million scam calls had been blocked since December 2020 following the government's Reducing Scam Calls Code that was developed by the telecommunications industry to allow detection, tracing, and blocking of scam calls.