Australia has voiced concern over Beijing's activities in the South China Sea last week, which saw three Chinese coast guard patrol vessels block and use water cannons against Philippine supply boats at Second Thomas Shoal, a Philippine-occupied shoal in the Spratly Islands.
"The Australian Government has consistently expressed concern about the dangerous or coercive use of coast guard vessels in the South China Sea. Such actions are destabilising," the Department of Foreign Affairs and Trade (DFAT) said in a statement on Monday.
The Philippines has condemned the Chinese vessels' illegal actions and told China it needed to "back off" from the zone.
"Ayungin Shoal (another name for Second Thomas Shoal) is part of the Kalayaan Island Group (KIG), which is an integral part of the Philippines, as well as the Philippines exclusive economic zone and continental shelf, and over which the Philippines has sovereignty, sovereign rights and jurisdiction," Teodoro Locsin, the Phillippines' Foreign Affairs Secretary wrote in a statement on Twitter on Nov. 18.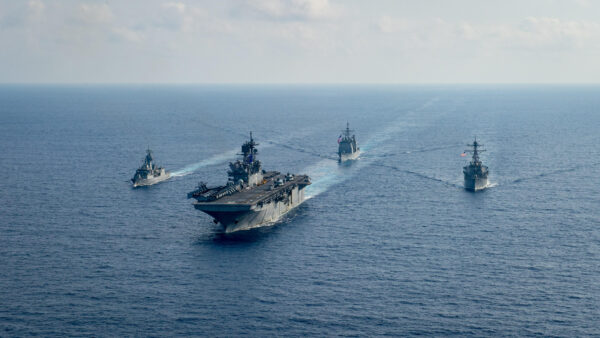 Australia supported the Philippine government's statement reiterating that the 2016 South China Sea Arbitral Award found that Second Thomas Shoal was within the Philippines exclusive economic zone and continental shelf."
"The Tribunal found that there 'exists no legal basis for any entitlement by China to maritime zones in the area of Second Thomas Shoal," DFAT said. "Pursuant to Article 296 and Article 11 of Annex VII of the United Nations Convention on the Law of the Sea, the Tribunal's decision is final and binding on both parties, China and the Philippines."
The Permanent Court of Arbitration at The Hague ruled in favour of the Philippines and other countries in the South China Sea in 2016, dismissing Beijing's claims to much of the region.
However, the verdict had little impact on the Chinese Communist Party, with Beijing continuing to pursue its "nine-dash line," which covers about 85 percent of the South China Sea's 5.6 million square kilometres (2.2 million square miles) and putting the Asian nation in territorial disputes with Brunei, Malaysia, the Philippines, Vietnam, and Taiwan.
The United States, which has a long-running defence agreement with the Philippines, also backed the Asian country after the incident.
China's action "escalates regional tensions, infringes upon freedom of navigation in the South China Sea as guaranteed under international law and undermines the rules-based international order," State Department spokesman Ned Price said in a statement on Nov. 19.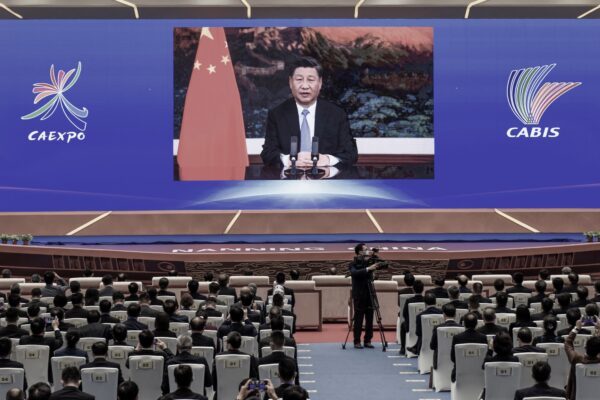 Chinese leader Xi Jinping defended Beijing's actions in the South China Sea, saying on Nov. 22 during a virtual summit between China and leaders of the Association of Southeast Asian Nations (ASEAN), that China will never seek hegemony and only wants to "pursues long-term, friendly coexistence with neighbouring countries."
Xi also said China would never seek hegemony or bully smaller countries.
The 10-member ASEAN includes Brunei, Cambodia, Indonesia, Laos, Malaysia, Burma (also known as Myanmar), the Philippines, Singapore, Thailand, and Vietnam.