Australian business leaders have been told the country is at the front of a new battleground with China.
Speaking at the Australian National University's Crawford Leadership Forum in Canberra on Sep. 6, federal Treasurer Josh Frydenberg said Australia was "on the front line of new strategic competition and facing increasing pressure to compromise core values" from Beijing.
"We have faced increasing pressure to compromise on our core values," Frydenberg said. "And when we have stood firm, as we always will, we have been subjected to economic coercion."
Singling out the Chinese Communist Party (CCP) as the source of the bullying, Frydenberg noted this coercion had included Beijing's attempt to coerce the government to address its fourteen "grievances" with Canberra covering everything from Australia's foreign investment laws to the government's willingness to call out cyber attacks.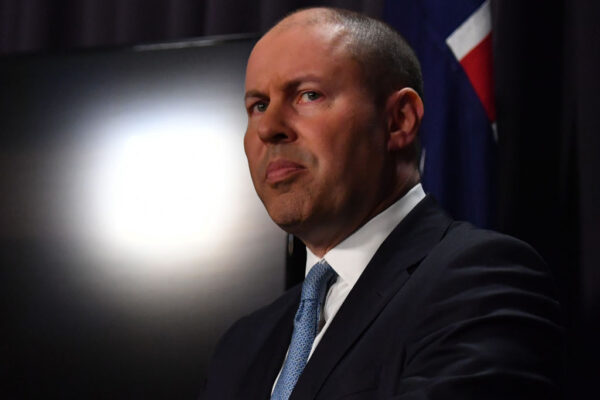 "It is no secret that China has recently sought to target Australia's economy," Frydenberg said. "They have targeted our agricultural and resources sector, with measures affecting a range of products, including wine, seafood, barley and coal."
He also noted that the Morrison government would remain "steadfast in defending our sovereignty and our core values."
Reacting to the comments, the Head of the ANU's National Security College, Prof. Rory Medcalf, said in a post on Twitter that Frydenberg's address shows that "economics is now a security issue," labelling the comments a "strong message to business."
Main theme of @JoshFrydenberg speech on the economy to @ANUmedia ANU Crawford Leadership Forum right now – China's economic coercion against Australia is not working, we will stand firm and keep making our economy more resilient. Economics is now a security issue.

— Rory Medcalf (@Rory_Medcalf) September 6, 2021
The speech comes amid increasing recognition that economic coercion was a routine foreign policy weapon wielded by the CCP, which is galvanising global opposition to Beijing's tactics.
Last month, European Union (EU) leaders and the United States expressed solidarity with Lithuania after Beijing froze rail freight to the Baltic country and suspended export permits for Lithuanian industries.
A small European country, Lithuania, is being targeted by the CCP after it chose to open diplomatic offices in Taiwan.
In a joint statement from the United States and the 13 chairs of EU's Foreign Affairs Committee, which is drawn from 11 EU member states, including Germany, Sweden, Ukraine, the United Kingdom and France, said they 'stood firm with Lithuania.'
"We, the Chairs of the Foreign Affairs Committees, strongly condemn the political, diplomatic and economic pressure of the People's republic of China on Lithuania. The interference in the internal affairs of a European Union and NATO state are neither welcome nor appropriate," the statement read.
We stand with Lithuania 🇱🇹

Free nations are standing together as China puts pressure on a sovereign people to change their policies. We stand together as @NATO and Europe. pic.twitter.com/dX0Ob9FnNZ

— Tom Tugendhat (@TomTugendhat) August 27, 2021
They also urged Lithuania to maintain its current course in rejecting China's behaviour.
Despite the immediate economic threat posed by the CCP, the Australian government remained optimistic in the longer term, with Frydenberg telling the forum that the economic impact of the CCP's coercion was "modest."
The treasurer put this down to Australian exporters finding alternative markets in South Asia and worldwide, which he said were increasingly hungry for Australian goods.
Frydenberg also urged businesses to "diversify their markets, and not overly rely on any one country," pledging support for businesses to "diversify and adapt to this new environment."
However, Frydenberg's speech has faced criticism from Australia China Business Council board member Daryl Guppy in an opinion piece for the Chinese state-owned media CTGN, calling the treasurer's diversification message wishful thinking.
Guppy said that while some industries have found substitute markets for those lost in China, "many businesses have not."