Australian Prime Minister Scott Morrison has announced that Australia will join the United States in a diplomatic boycott of the 2022 Beijing Winter Olympics.
"It will come as no surprise that the Australian government will not be sending any official representatives to the forthcoming Winter Games in China," Morrison told reporters in Canberra on Dec. 8.
"For some time, people have been very aware of that we have been raising a number of issues that have not been received well in China, and there's been a disagreement between us on those matters."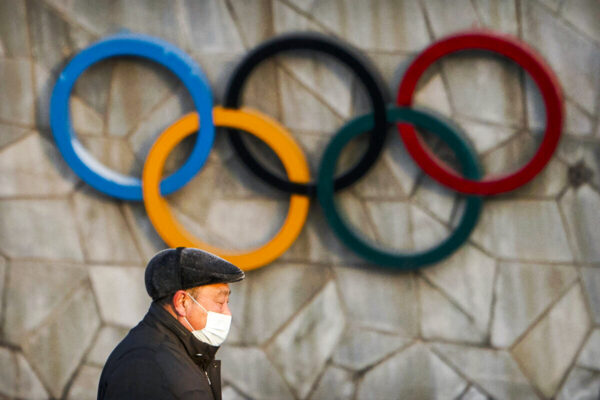 Morrison pointed to Beijing's opposition to Australia's foreign interference legislation and rules for foreign investment which take a "very strong stand" in protecting the country's national interests.
He also said the Chinese regime had been "very critical" of Australia's efforts to strengthen its national defence force, including through the trilateral AUKUS security pact with Britain and America that will see Australia acquire nuclear powered submarines.
The prime minister also pointed to the Chinese regime's human rights abuses in the Xinjiang region of China.
Morrison said the Chinese regime "has consistently" denied opportunities to meet with Australian officials to resolve issues.
"It is not surprising that Australian government officials would therefore not be going to China for those games," he said.
The Chinese regime made its issues with Australia public in a 14-point letter of grievances and demands that the Chinese embassy in Canberra leaked to reporters last year.
The dossier included complaints about Huawei being banned from Australia's 5G infrastructure network, politicians speaking out publicly against the Chinese regime, and freedom of the press, among many others.
The Chinese regime demanded that Australia fix these issues before it would resume normal diplomatic relations after Chinese officials refused to answer calls from Australian politicians and officials for several months.
Morrison made it clear that the diplomatic boycott did not extend to athletes, who could still compete in the games.
"Australia [is a] great sporting nation, and I very much separate the issues of sport and these other political issues," he said.
"They are issues between two governments and I would like to see those issues resolved but they are not resolved.
"Australia will not step back from the strong position we've had standing up for Australia's interests and consistent with that position, then obviously it is no surprise that we wouldn't be sending Australian officials to those games."
Canberra had already sent a message to Beijing when it decided not to send Australian-based officials or politicians to the Beijing Winter Olympics, and by refusing to sign the Olympic Truce.
Liberal Sen. Eric Abetz, a member of the Inter Parliamentary Alliance on China, said the government's move was the "right one."
"[It] sends a strong message of protest against the Chinese Communist Party dictatorship's numerous and egregious human rights abuses," he told The Epoch Times.
"The Games will be a carefully orchestrated showcase of political propaganda and we cannot allow official representation from the Australian Government to add to it."
The Chinese embassy issued a statement saying that Australia was squarely to blame for poor bilateral relations and, as it did in its 14-point letter, once again urged the government to "take measures" to improve them.
Meanwhile, Queensland Premier Annastacia Palaszczuk, whose capital city Brisbane will host the 2032 Olympics, issued a brief statement confirming that she would not be attending in February.
"Attendance of government representatives at the Beijing Winter Olympics is a matter for the Federal Government," she said in a statement on Dec. 8.
"The Federal Government's decision includes Queensland. We wish our athletes every success."