Australia will see the biggest expansion to its defence force since the Vietnam War amid ongoing tensions in the Indo-Pacific and war in Ukraine.
The build-up, announced by Prime Minister Scott Morrison and Defence Minister Peter Dutton, will see personnel numbers swell by 30 percent from the current active force of 59,095 to around 80,000 by 2040, far above the 12,500 additional troops recommended last year by the Department of Defence.
The eventual total number, when counting defence employees and public servants, will be closer to 101,000.
Such a move will cost the government AU$38 billion (US$27.8 billion) and will see the defence department embark on a recruitment drive to man Australia's incoming nuclear-powered submarine program, cyber warfare operations, intelligence, electronic warfare, "long-range fires" capabilities, and a rapidly expanding naval fleet—including the Royal Australian Navy's Hunter-class frigates and Arafura-class patrol vessels.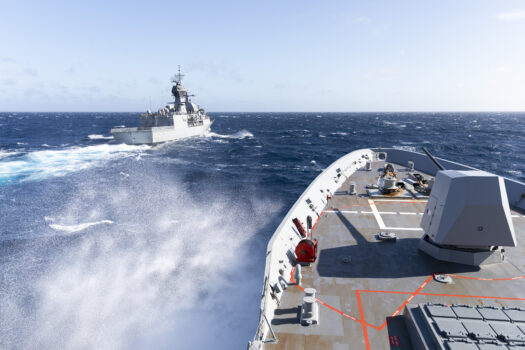 "Our world is becoming increasingly uncertain so it's important we take steps now to protect our people and our national interest over the coming decades," Morrison said in a statement obtained by AAP.
"You can't flick a switch to increase your army, navy, and air force overnight. Growing the type of people and skills we need to face the threats of the future takes time, so we must start now so critical skills can be taught and experience gained."
Meanwhile, Defence Minister Peter Dutton said: "This growth in workforce and expertise will enable us to deliver our nuclear-powered submarines, ships, aircraft, and advanced weapons. It will mean we can build warfighting capabilities in the domains of space, and information and cyber."
In the short term, the Australian Defence Force (ADF) will increase by 800 ADF personnel, 250 public servants, and additional intelligence staff by 2024.
The move follows a report released last year by the Parliamentary Committee on Foreign Affairs, Defence, and Trade, calling for more manpower.
"With a full-time force of only 58,600 (and a much smaller number of front-line combat personnel) the Committee is concerned that the ADF is too small to credibly field sufficient rotational combat forces for protracted high-end combat operations, either as a lead or contributing nation," the report said. The report also noted that the ADF had been overly reliant on special force personnel for conventional missions.
"Australia is limited by population and GDP in comparison to other powers in its region, but is advantaged geographically by its size and ocean-bound position, as well as its world-class STEM and ICT base," it added. "These, and other factors, put Australia in a strong position to become a world-leader in asymmetric approaches to national security across all of its aspects."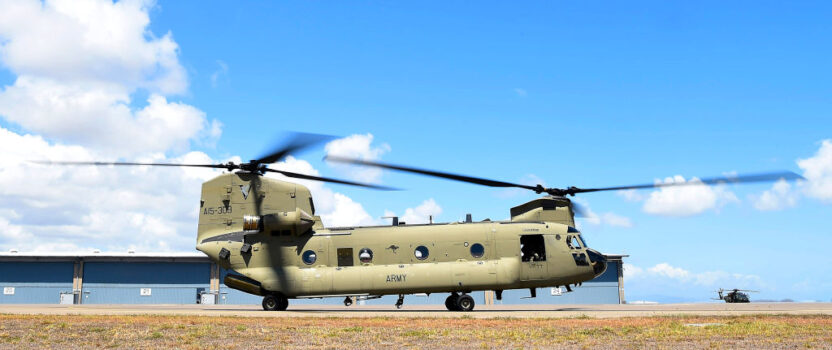 The personnel numbers of other militaries in the region include China (2,035,000), India (1,458,000), South Korea (599,000), Indonesia (395,500), Japan (247,150), and Canada (67,400).
Treasurer Josh Frydenberg said the build-up would not be the last contribution the government would be making to the ADF.
"It does reflect the pretty uncertain and dangerous international environment that Australia now faces," he told the Nine Network on March 10.
"This is on top of the additional spending that we've done on the latest weapons systems and our major defence capability plan with new ships and new aircraft."
He said the expansion of personnel numbers would work alongside partnerships like the Quadrilateral Security Dialogue and AUKUS.
"It is certainly on (Beijing and Moscow's) radar because what it does do is put Australia in partnership with two very important, strategic allies in the United States and the United Kingdom," he said.
Tasmanian Senator Jacqui Lambie, a former ADF member, said the money was well spent.
"We need to wake up here, what is going on around the rest of the world, we need to start making sure that our nation is secure," she said in comments obtained by AAP.
"They need to go back and see what they 'civilianised' in the 90s and replace those jobs with people in uniforms. If they start from there, we will have a great result."
The move is the latest in a flurry of defence-focused announcements by the Morrison government including a new AU$10 billion east coast base for the incoming nuclear submarine fleet under AUKUS, as well as acquisitions of Tomahawk missiles, armoured vehicles, assault aircraft, and expanding existing military bases.
Australian Labor Party (ALP) leader Anthony Albanese meanwhile, has faced questions over his party's credentials regarding defence, with the member for Grayndler forced to explain how the ALP will handle relations with Beijing as well as budgeting for the defence force—which was cut to its lowest figure since World War II—1.56 percent—under the previous Labor government.