Australia and India are set to ink an interim free trade deal in the next three weeks, which has been considered an important move in deepening trade relations and furthering Australia's push for diversification.
The agreement precedes a Comprehensive Economic Cooperation Agreement (CECA) which is expected in 12-18 months and aims at boosting opportunities in both countries in various areas including education, agriculture, energy, tourism, infrastructure, mining, health, gems and jewellery, defence and textiles.
It comes after multiple rounds of negotiations between Australia and India over the last 11 years, with former prime minister Tony Abbott called in last year to aid the stalled negotiations.
The interim or early harvest trade agreement seeks to liberalise tariffs on the trade of certain goods or trading blocs between the two nations before the CECA is finalised.
The move is considered a milestone in the Australia-India trade relations as two-way goods and services trade reached $24.3 billion in 2020, almost doubles that of 13 years ago.
Australian Trade Minister Dan Tehan on Monday said the long-awaited free trade agreement with India would be critical for Australia as the country continues its diversification push following extensive export bans from China.
"We will continue to very strongly defend our exporters and the current actions that have been taken by China. In the meantime we will continue to find alternative markets," he told ABC Radio on Feb. 21.
The proportion of Australian trade covered by agreements had risen from 27 percent almost a decade ago to 75 percent, Tehan said.
On Feb. 10, the minister called the deal "a potential game-changer in opening opportunities for both Australia and India" and "an important piece of our post-COVID economic recovery."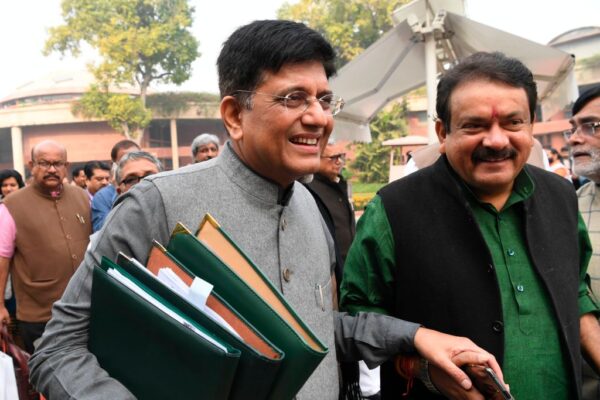 Meanwhile, Indian Commerce minister Piyush Goyal has noted that the early harvest agreement will cover "most areas of interest for both countries" including goods, services, rules of origin, sanitary and phytosanitary measures and customs procedures, the Indian Express reported on Feb. 15. 
Australia and India launched negotiations for the trade deal in May 2011 and went through nine rounds of negotiations. The discussions reached a stalemate in Sep. 2015 due to disagreements over market access issues particularly agriculture and services, but talks resumed in June 2020 under the Morrison government.
Justin Brown, former Defence a former Department of Foreign Affairs and Trade official said last year that a deal with India would be a "huge win" for Morrison's trade diversification agenda due to India's large market, especially for commodity and services exports. However, he noted the challenge will be to "develop a package that is commercially meaningful."
"Agriculture market access is Australia's highest priority in the negotiations, but India has been unwilling to make concessions that could result in disruptions of a sector which accounts for about 40 percent of the country's employment," he wrote in The Interpreter on Sep. 21, 2021.
"More likely the early harvest will be populated from the respective country economic strategies, for example in trade facilitation issues such as fintech, investment promotion, critical minerals and skills, education and capacity-building."
Brown added that "win-win outcomes" are likely, but "trade negotiations are hard-fought exchanges of concessions."
"Brinkmanship is an inevitable part of them and, given what is at stake, it's unlikely the current talks will be entirely smooth."
The relationship between India and Australia have been bolstered recently as both are members of the Quad (Quadrilateral Security Dialogue), along with the U.S. and Japan. Quad is a diplomatic network seeking to create a "durable strategic balance" in the Indo-Pacific region that safeguards the country members' interests.