Hedge fund research firm Boatman Capital says Australian miner AVZ will likely lose control of the valuable Manono lithium project in Africa to a coordinated web of Chinese interests.
On May 20, Boatman released its analysis of the troubled Manono Lithium and Tin Project in the south of the Democratic Republic of Congo—estimated to contain 16.3 million tonnes of lithium carbonate, a key ingredient for electric vehicle batteries.
However, its assessment of the situation was dire for AVZ Minerals, with the firm saying the Australian miner had been "outmanoeuvred by a group of powerful Chinese battery manufacturers, who are plotting to take control of the Manono lithium project (pdf)."
Last week, the Perth-based AVZ suspended trading on the Australian Stock Exchange after it was called into arbitration by one of China's largest miners Zijin Mining.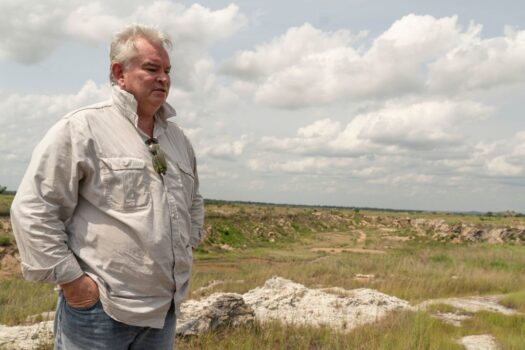 Australia's AVZ says it had an ownership stake of 75 percent of the holding company of the Manono project (Dathcom), with the remaining 25 percent being held by the Congolese state-owned Cominiere.
At the same time, AVZ is progressing a deal to sell a 24 percent stake of the holding company to China's Suzhou CATH Energy Technologies (which already has a stake in AVZ) to help fund the project's development. This would leave AVZ with 51 percent ownership of Dathcom, and control of the lithium mine.
However, on May 9, China's Zijin published an announcement claiming it had a 15 percent stake in Dathcom—a claim that has been flatly rejected by AVZ, who called it "spurious in nature" and without merit, according to an investor announcement (pdf) on May 4.
Zijin claimed that between July and September 2021, it negotiated a deal with the Congolese Cominere where it apparently agreed to transfer a 15 percent interest to an "affiliate" of Zijin called Jincheng Mining, according to an update (pdf).
In November 2021, the Congolese Commercial Court of Lubumbashi approved the sale of the 15 percent to Zijin's affiliate and rejected any further attempts by AVZ to litigate.
If Zijin's claims are upheld, it will bode poorly for Australia's AVZ, which would effectively lose control of the mine. Under the Chinese mining firm's claim, AVZ would also have no right to hold a 75 percent stake in Dathcom, and only 60 percent.
The combined effect of both the sale to CATH, and the success of Zijin's claims would see AVZ's ownership stake drop to just 36 percent, leaving both Chinese firms with a 39 percent interest in Dathcom, and ultimately control over the lithium mine.
Advisory firm Boatman says it has access to documents that prove the Chinese miner's claim to the parent company Dathcom, and that AVZ is staring down the barrel of the Chinese gaining ownership of the project.
"AVZ must have known about these issues for months, but the company does not appear to have made any disclosures regarding either dispute until May 4," according to Boatman's analysis, who also noted that the miner could be susceptible to lawsuits from shareholders.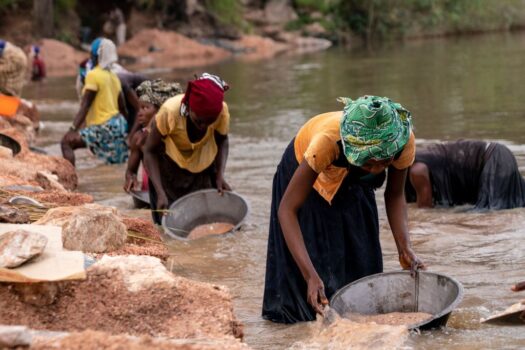 "There is an element of poetic justice about this situation. AVZ can claim that the Zijin-Dathomir claims are vexatious, false and without merit, but what did the company expect? AVZ benefited from what may have been a corrupt deal that stripped the former owner of Manono of its license.
"Now the Chinese and new [Democratic Republic of Congo] government appear to be scheming to do the same again. Live by the sword, die by the sword."
Boatman also outlined the complicated web of relationships tying the Chinese firms together.
The architect of the original Dathcom deal is a man named Simon Cong (Cong Maohuai), who was allegedly behind getting Chinese EV industry heavyweight Zhejiang Huayou Cobalt to buy a 6.27 percent stake in AVZ.
Around 7.29 percent of AVZ is owned by fellow Chinese firm Suzhou CATH Energy Technologies, which is owned by Contemporary Amperex Technology Co. Limited, one of the largest battery makers in China and a supplier to Tesla and BMW.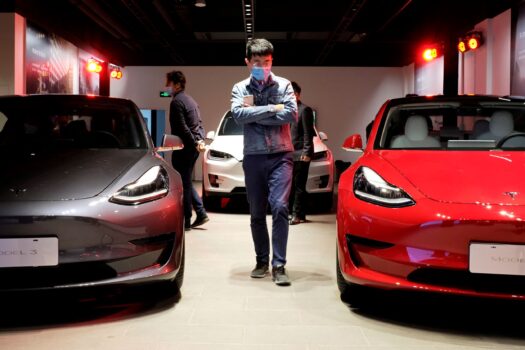 Contemporary's chairman is a man named Zeng Yuqun—he, Cong, and Huayou Cobalt have together invested in other ventures in the Democratic Republic of Congo. Further, Huayou's vice chairman is a man named George Fang, previously an executive director at Zijin Mining—the firm now engaged in a legal tangle with AVZ.
"We think it is likely the various Chinese players are coordinating their actions. And we suspect that AVZ is being deliberately squeezed out of the Manono project," Boatman's analysis said.
The murkiness of the dealings in Africa highlights an ongoing trend in the continent where Western firms risk being ousted from valuable mining projects from competing Chinese interests—particularly as competition for valuable rare earth and critical minerals hots up.
In December 2020, two Australian miners and a UK firm, launched dispute resolution proceedings against the Republic of Congo after it stripped the three companies of mining licenses and instead awarded it to a mysterious Hong Kong-based firm called Sangha Mining with no prior history in the continent.
The three mining companies were developing major iron ore deposits in the country.