Astoria Bookstore Opens a Cultural Scene
September 3, 2013 5:20 pm Last Updated: September 4, 2013 5:52 pm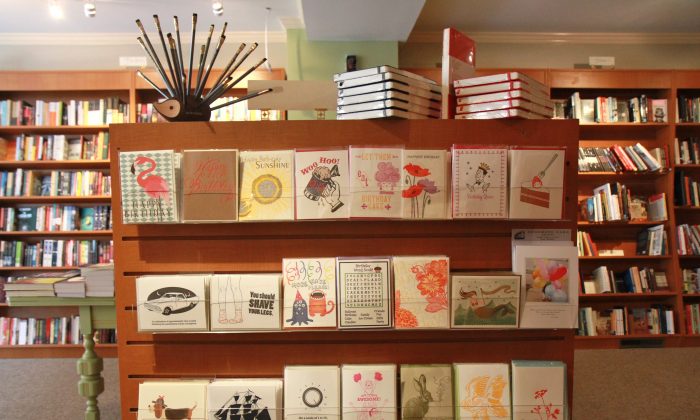 NEW YORK—A beacon of hope in the book-ridden desert of western Queens recently opened its doors. Lexi Beach heeded the wishes of book lovers in the neighborhood by opening the Astoria Bookshop.
 "A community like this that has so many families and so many creative professionals needs more than just one outlet for something to do with books, and stories and literature," Beach said, referring to the public library.
Astoria Bookshop is the only general interest bookstore in all of western Queens, located on 31st Street, near Broadway in Astoria. The official bookstore grand opening is set to happen later this month.
 The bookstore plans to host its first book-club night in September. There will also be creative writing workshops, a children's story hour, a reading series with the "Oh, Bernice" writers collective, book launches for local authors, and drawing events.
 "When I mention it to people they're very excited to have book-related events to go to in the neighborhood," Beach said.
 This Tuesday, the bookstore will launch its Spanish-language writing workshop. It's a paid class that runs once a week for eight weeks. Beach said about 10 people have enrolled in the workshop so far.
 To get the business going, Beach created a lot of buzz on social media. "As a small business, especially if you have a local customer base, you have to go to people where they are," she said.
 She already had many interested customers waiting for the store to open and the number is increasing. She said that the last two weeks have been very busy. She's either opening delivered packages, attending customers, or sending Twitter messages in between, among other tasks.
 "I don't think people will ever stop buying books," Beach said. She also owns an e-book reader and noticed that people who are avid readers, read in every format and that no one is 100 percent loyal to either print or e-books.