Practically every American household knows the name Ashton Kutcher. The 41-year-old actor has starred in everything from iconic sitcoms to blockbuster rom coms, gaining a spot in pop culture history for his production of the hit show "Punk'd" and cementing his legacy with screen credits on shows like "That '70s Show" and in movies like "Dude, Where's My Car?" and the "Butterfly Effect."
In the last few years, though, Kutcher hasn't been seen gracing the big screen quite as much—and it's not because the industry has moved on.
Instead, it's because he's been busy saving lives by the thousands.
Kutcher and his ex-wife, Demi Moore, decided to found an organization called Thorn to combat human trafficking back in 2012, explaining that they were inspired by a documentary they watched on sex trafficking in Cambodia.
Kutcher announced an initiative to eliminate child sexual abuse material from the internet. To reach this goal, Thorn was one of eight organizations to share in over $280 million of funding through The Audacious Project, housed at TED.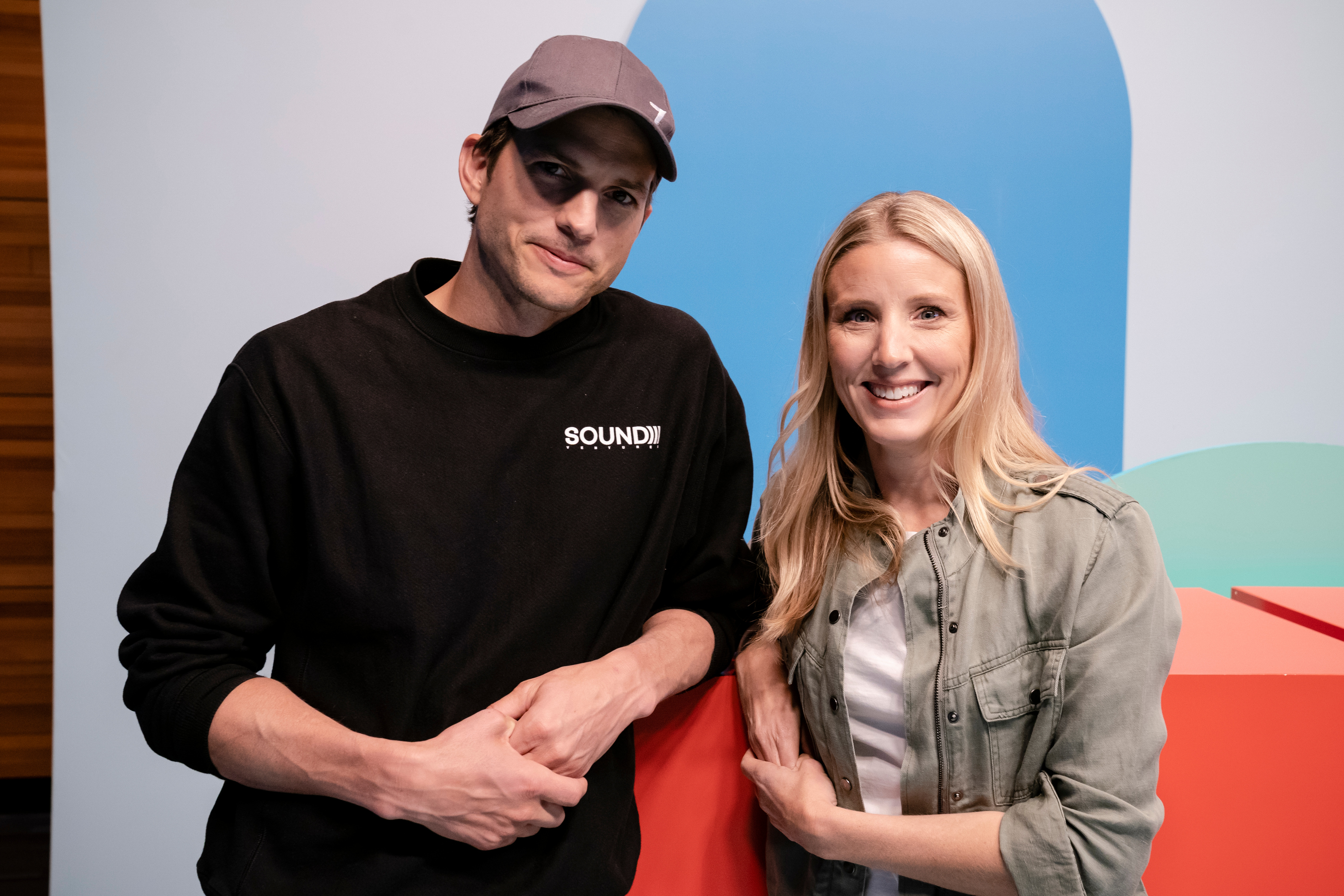 According to Kutcher, "The internet has created an opportunity for mass distribution of images and videos of child sexual abuse, and the majority are very young children, often under 12."
"They describe it as this moment where you learn something about the world that you can't un-know," the Thorn website states. "As they started learning more, they realized that it is just as prolific of a problem here in the United States as it is overseas."
According to Thorn's website, the company helps to develop technology that seeks out child and sex trafficking online and put it to an end. The technology developed seeks out trafficking victims and works to put a stop to the ways people are able to exploit new technological platforms to further the human trafficking trade in the 21st century.
"[They] began to dig further into the issue of child sex trafficking. There was a common theme that emerged from those working in the field—technology was playing a role in extending the crime. However, technology had yet to play a significant part in its solution," the website states.
Since the organization was founded, Kutcher's idea has absolutely exploded into the mainstream of consciousness. The technology Thorn has developed is made available, free of charge, to law enforcement agencies—and in 2017, Kutcher himself even donned a suit and went to Capitol Hill to testify in front of the Senate Foreign Relations Committee to make a plea for even more work to be put into what he's doing.
I'm here today to defend the right to pursue happiness. It's a simple notion: "the right to pursue happiness. It's bestowed upon all of us by our constitution," he said during the testimony. "Every citizen of this country has the right to pursue it. And I believe that it is incumbent on us as citizens of this nation, as Americans, to bestow that right upon others, upon each other, and upon the rest of the world. But the right to pursue happiness for so many is stripped away—it's raped, it's abused, it's taken by force, fraud, or coercion. It is sold for the momentary happiness of another."
Kutcher and Thorn have so far helped to identify 9,380 child sex-trafficking victims and counting, furthering their efforts with the viral campaign Real Men Don't Buy Girls.
Their technology hasn't directly rescued the victims themselves, as it only identifies the victims and enables law enforcement to locate them for extraction and rescue. But the identification can often be one of the most crucial elements of these kinds of rescue missions—and the household name that Kutcher uses to raise awareness for his cause helps bring in even more funding, which helps law enforcement agencies that are already stretched incredibly thin.
You can still see him in new projects; Kutcher spent two years on the show "The Ranch" and is slated to appear in the new James Franco film "The Long Home."
But when you find yourself wishing that he was making a few more blockbuster appearances, just remember—he's using that freed-up time to save some lives.