Senior Biden administration officials have acknowledged that soaring prices are hurting U.S. households and have promised action to tame runaway inflation that, they admitted, has persisted longer than anticipated.
In separate interviews, Commerce Secretary Gina Raimondo and Transportation Secretary Pete Buttigieg conceded that Americans were feeling the pain from inflation, which has been running at a 40-year high.
"Inflation's a problem. I will grant you that, and we will get it under control because we're going to stick with it until we do," Raimondo
said on
CNN's "State of the Union."
Raimondo's remarks were in response to an assertion by CNN host Jake Tapper that, as recently as six months ago, she had called inflation a "short-term problem" and that the persistence of high prices means she "got it wrong."
While Raimondo acknowledged that prices have been higher for longer than she previously predicted, she pointed to unexpected factors, like the Russia–Ukraine conflict, that have kept inflation running high.
"I don't think anyone predicted [Russian President Vladimir] Putin's war in Ukraine or various other things that have happened that have been unexpected. I still think we will get inflation under control. We just have to stick with it and see it through," she said, noting that gasoline prices were around $1.40 a gallon higher since Russia invaded Ukraine at the end of February.
While it's unclear how much of an impact the war in Ukraine has had on U.S. retail gasoline prices, the Cato Institute, a libertarian think tank, 
recently estimated
 that the conflict has raised prices at the pump by "at least a dollar."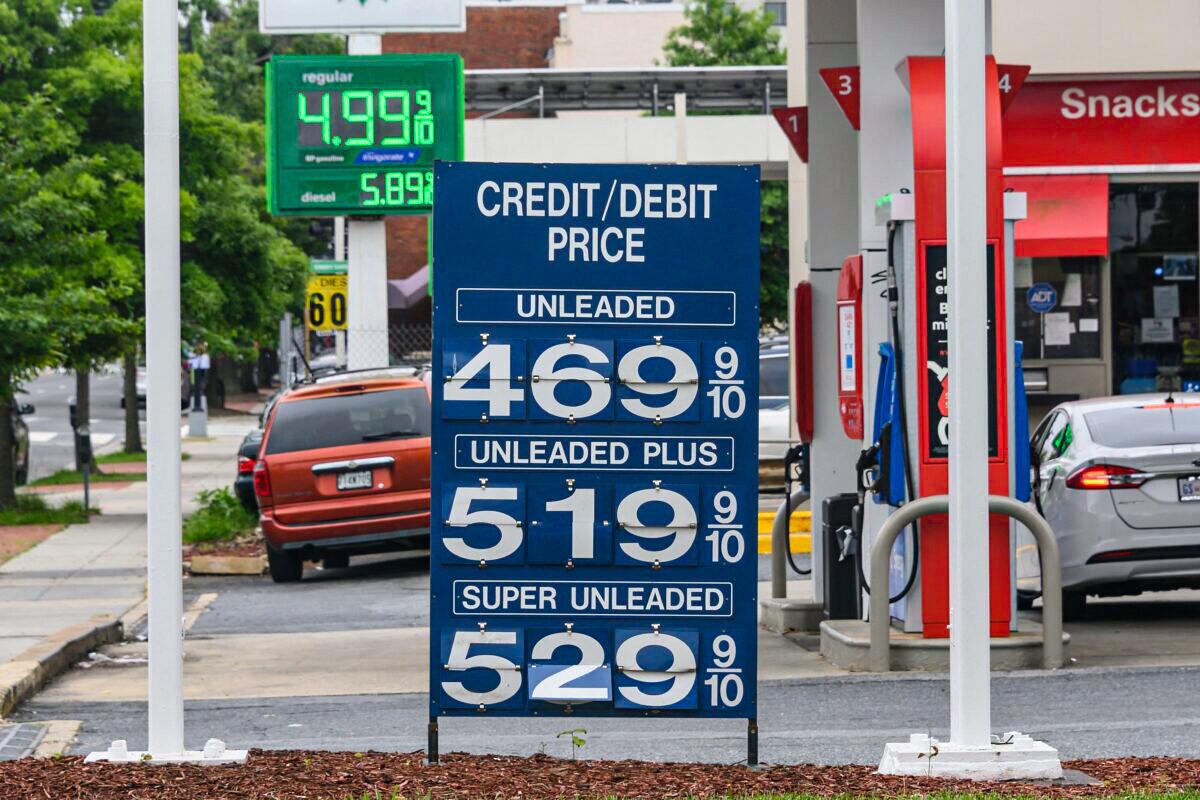 Blaming the war in Ukraine for high prices in the United States has been a regular talking point on the part of President Joe Biden, who, in a 
June 4 Twitter post
, once again referred to a "Putin Price Hike," while arguing that actions like ordering the release of oil from the strategic stockpile have prevented gasoline prices from jumping even higher.
But whatever the actual extent of the "Putin Price Hike," a number of experts and industry figures say Biden's climate agenda has discouraged investment in new oil supply projects and is holding back initiatives that could put a meaningful dent in gasoline prices.
Buttigieg, meanwhile, 
argued on
ABC News' "This Week" that the release of oil from the strategic reserve helped to stabilize crude prices, when challenged by host George Stephanopoulos over the lackluster impact of the move.
"Earlier this year, the president tapped the Strategic Petroleum Reserve, which hasn't made any difference at all. Was that a failure?" Stephanopoulos asked.
Buttigieg replied: "Well, look, I don't think it's correct to say it hasn't made any difference at all. This is an action that helped to stabilize global oil prices."
The transportation secretary argued that there's a limited amount of impact to be had from administration policies on prices at the pump, saying that "the price of gasoline is not set by a dial in the Oval Office."
"When an oil company is deciding, hour by hour, how much to charge you for a gallon of gas, they're not calling the administration to ask what they should do; they're doing it based on their goal of maximizing their profits," he said.
His remarks echo statements made by Biden, who 
recently said
 it was unlikely his administration would be able to bring down gasoline prices anytime soon.
"The idea we're going to be able to, you know, click a switch and bring down the cost of gasoline is not likely in the near-term," Biden told reporters at the White House on June 1.
"We can't take immediate action that I'm aware of yet to figure out how we're bringing down the prices of gasoline back to $3 a gallon."
In his interview on ABC, Buttigieg acknowledged that inflation "is a real challenge that we're all facing," adding that "families are feeling that pain."
Like Raimondo, Buttigieg insisted that the Biden administration is "acting on it," pointing to policies meant to bolster supply chain resilience.
The Biden administration has adopted a number of supply chain-related policies,
including ones
focused on rebuilding domestic production and innovation.