Arizona's Republican Party said Friday that it would appeal its election integrity case to the U.S. Supreme Court, coming days after it was rejected by the state Supreme Court.
"Our case is going to the Supreme Court of the United States," GOP Chair Kelli Ward said Friday in a video posted on Twitter. "We are filing, and hopefully, we will be accepted with an expedited [push] behind us."
Ward noted that the case is only the third election-related lawsuit that has been filed with the Supreme Court, including Rep. Mike Kelly's (R-Pa.) petition to overturn Pennsylvania's results as well as Texas' lawsuit against Pennsylvania, Georgia, Wisconsin, and Michigan.
"It is unconstitutional for us not to have due process, which is time to be able to make a case, do discovery, and hold an entire hearing," Ward explained, adding that Arizona judges that rejected their lawsuits have "set unrealistic deadlines."
Last week, the Arizona Supreme Court gave them three days to "examine up to three million ballots, which we all know is impossible," Ward contended. "For over 100 years, we've had to file an election contest the day after the election is certified," she added. "So that gives us only eight days to do the entire job that we need to do, and everyone knows that it's not enough time to do the job in a case that's important as choosing our next president. So this is going to go to the Supreme Court."
Ward, in the video, pushed back against media outlets' assertions that Republicans and President Donald Trump have not presented evidence.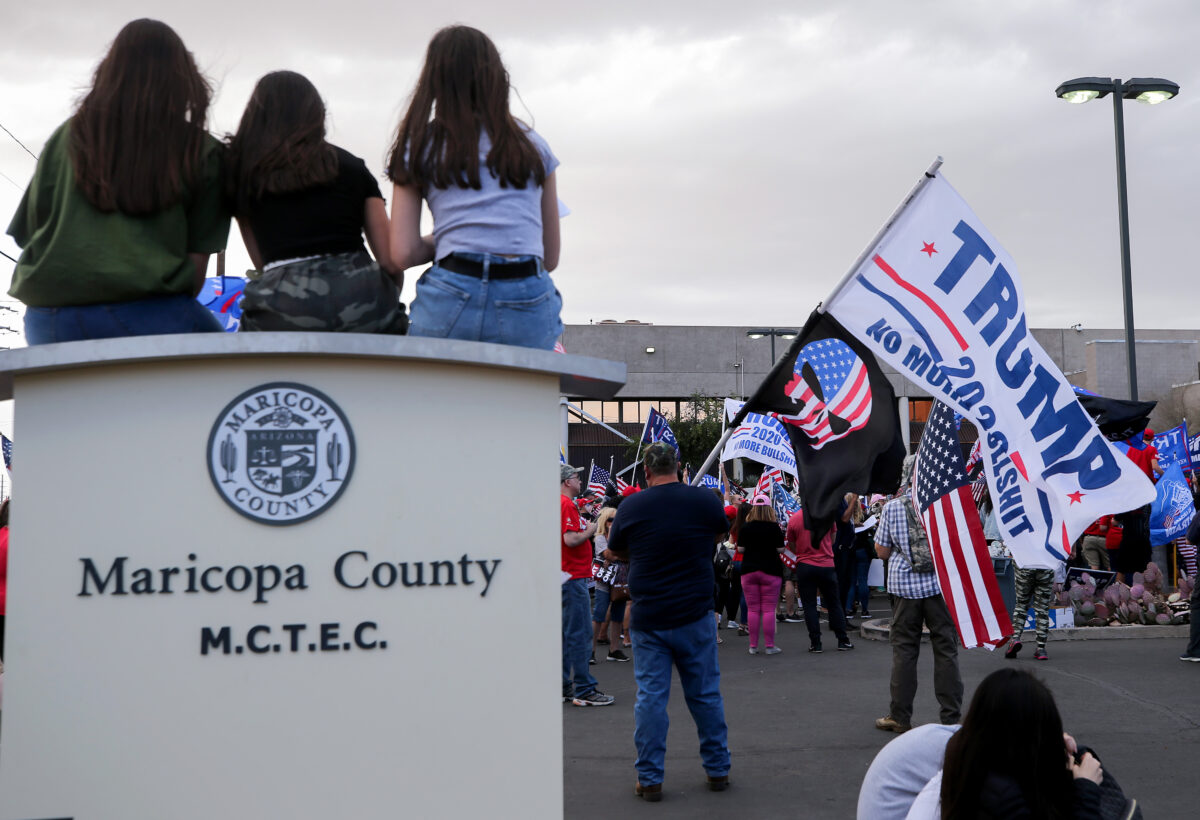 "We found evidence, but then, we didn't have enough time to do more discovery because they kept that evidence locked up," she said. "It's smoke and mirrors and the people of Arizona see right through it. So do the people of America as a whole," she said.
On Tuesday, the Arizona Supreme Court upheld a lower court's finding that there was no fraud or irregularities that would overturn the election.
"Elections will not be held invalid for mere irregularities unless it can be shown that the result has been affected by such irregularity," state Supreme Court Judge Robert Brutinel wrote. "The validity of an election is not voided by honest mistakes or omissions unless they affect the result, or at least render it uncertain."
It came after Trump's team last week lobbied members of the Arizona State Legislature to reaffirm their power to call up electors to the Electoral College, which meets on Monday, Dec. 14.