Aquifers Discovered in Kenya's Turkana County Could Supply Entire Country with Water for 70 Years
September 11, 2013 9:41 pm Last Updated: July 18, 2015 5:19 pm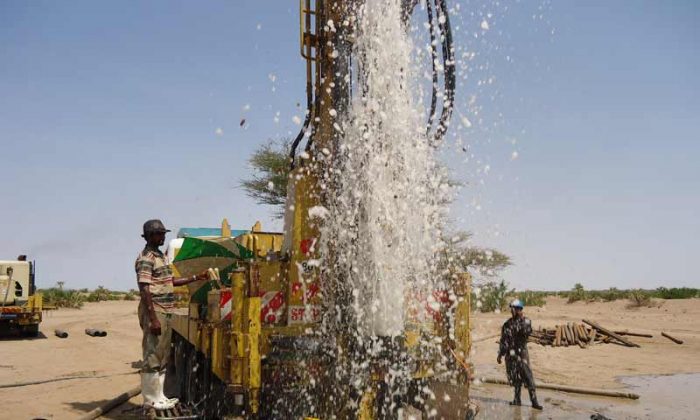 Aquifers have been discovered in an arid region in Kenya, and could supply the entire country with water for 70 years, according to the government. 
The discovery of two aquifers "brings hope for drought relief in rural north" tweeted Environment Minister Judi Wakhungu.
Wakhungu made the announcement of the aquifers at a United Nations meeting.
"This newly found wealth of water opens a door to a more prosperous future for the people of Turkana and the nation as a whole. We must now work to further explore these resources responsibly and safeguard them for future generations," she said, according to UNESCO.
The aquifers hold some 250 billion cubic meters of water, and Kenya as a whole uses about 3 billion cubic meters of water a year.
Wakhungu said they're working on making the water available in a month. 
"The first priority is to supply water to the people of the area, who have always been water insecure," she said.
The government is also going to test the water more the confirm the quantity and quality. 
Some studies indicate there might be much more fresh water underground, but investment is needed.
"The importance now is to ensure that investment takes place to ensure it is developed for the well-being and development of communities in Turkana," Brian McSorely of Oxfam in Kenya told Reuters.
The aquifers are in the Lotikipi and Lodwar basins in Turkana County in northern Kenya and were confirmed using satellite exploration technology, according to UNESCO.
Charity organizations cited by Reuters estimate many in the county live on 10 liters of water a day–half of the minimum daily water requirement. Of Kenya's 41 million people, 17 million lack access to safe water, and 28 million don't have adequate sanitation.