Apple's list of censored words is sneaking into their services offered in both Hong Kong and Taiwan. The revelation comes from a recent report that shows the tech giant's tendency to toe the Chinese Communist Party (CCP) line is now becoming standard in regions where the regime wishes to assert its control.
"Apple widely censors political content in mainland China, including broad references to Chinese leadership, China's political system, names of dissidents, independent news organizations, and general terms relating to democracy and human rights," said CitizenLab in a report issued on Aug. 18.
Apple offers services to engrave text, numbers, and emojis on iPhones, iPads, AirPods, and other products.
Now, the CCP's censorship "bleeds into" Hong Kong and Taiwan, researchers said after analyzing keywords filtering rules of engravings across six different regions.
Citizenlab, an independent research group based at the University of Toronto, said that Apple hasn't offered an explicit list of the banned phrases in the engraving service.
Researchers found 1,105 keyword filtering rules in mainland China, followed by 542 in Hong Kong, 397 in Taiwan. In contrast, the figures in Japan, Canada, and the US range between 170 to 200.
However, the differences in motivation are more noteworthy than the varying size of keyword lists, according to the report.
Blocked words in Japan, Canada, and the United States are related to vulgar, racist, or derogatory content. "Government-mandated political censorship is rare," the report said.
But in mainland China, over 40 percent of the keywords refused in engraving services are politically motivated, such as the Chinese characters for "freedom of the press."
The Chinese names of The Epoch Times and Voice of America are among the censored contexts.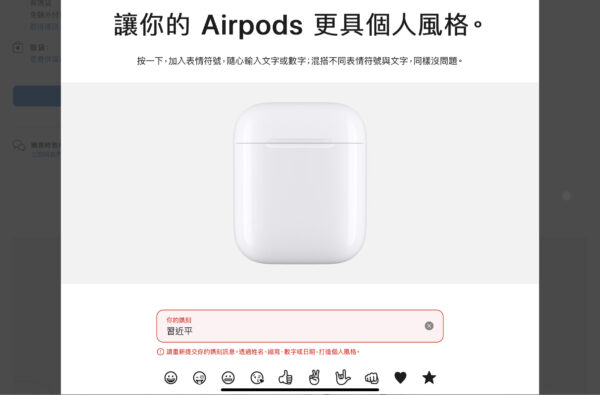 "Among the 458 political keywords Apple censors in mainland China, Apple censors 174 in Hong Kong and 29 in Taiwan," according to the report.
Apple censored the names of the CCP's top leadership, including current leader Xi Jinping and former leader Mao Zedong. The names, written in both simplified Chinese characters and traditional ones, were banned.
Similarly, the name Falun Gong, a spiritual practice suppressed by the CCP, is also censored in the former British colony Hong Kong and self-ruled Taiwan.
"Much of this censorship exceeds Apple's legal obligations in Hong Kong and we are aware of no legal justification for the political censorship of content in Taiwan," the researchers said.
Align With Human Rights Norms
CitizenLab suggests that Apple "would have no obvious motivation to censor" some words because the rules are applied inconsistently across the six regions.
Nevertheless, they still accused Apple of "the lack of transparency in Apple's content moderation policies and the unexplained extension of politically motivated moderation rules from one region to another."
The public is also concerned about the multinational company's compliance with the regime's requirements, which Apple repeatedly cites as a part of doing business in China.
Previous research indicated that the tech giant removed apps from its App Store in China according to the Regime's orders, and blocked hundreds of apps deemed sensitive by the CCP.
The new privacy protection feature Apple announced in June will not apply to countries like China.
Despite the authorities' close scrutiny, Apple has seen the highest-ever June quarter revenue this year, which is driven by robust sales in the Chinese market.
While presenting a big profit, the regime would ultimately demand "companies find a balance between reaching into China's domestic market and acquiescing to government pressures and content regulations, including those requiring the censorship of political speech," according to the report.
"Companies should first and foremost align their content moderation practices with international human rights norms when faced with conflicting national and regional requirements."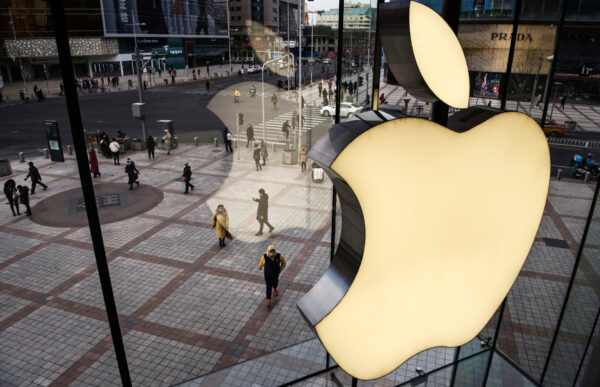 Apple's chief privacy officer, Jane Horvath, said the words had been censored "according to local laws, rules, and regulations of the countries and regions where we personalize and where we ship" in a letter that responded to the director of the Citizen Lab on Aug. 17.
Horvath claimed there may be instances of requests "being mistakenly rejected."
"And we have a process in place to review and correct those situations when they occur." She said.