Americans are falling behind on their car payments at the highest rate since the Great Recession more than a decade ago, as a combination of Federal Reserve interest rate increases and high inflation has taken a toll on car owners nationwide.
A rise in auto repossessions has been sweeping the United States, which is a bad sign at a time when the U.S. economy faces signs of a potential recession.
During the pandemic, many car buyers took out larger loans to buy vehicles amid a surge in used car prices, as supply chain issues stifled new car production, Bloomberg reported last March.
Some consumers thought that they would be able to meet the larger monthly payments due to a flood of government stimulus checks, a tight labor market, and a post-pandemic recovery in the stock market.
However, many are now no longer able to pay off their loans because of the rising prices of other goods and the start of a cooling job market.
"Sticker prices have gone up, so people are borrowing more money. That's left a lot of households with monster payments," said Greg McBride, chief financial analyst at Bankrate.
"Those $700 or $800 a month car payments can be an absolute budget buster. So, particularly for our customers with weaker credit, we're already seeing an increase in delinquencies and defaults that may foretell a broader trend in that direction if the economy slows as the year progresses."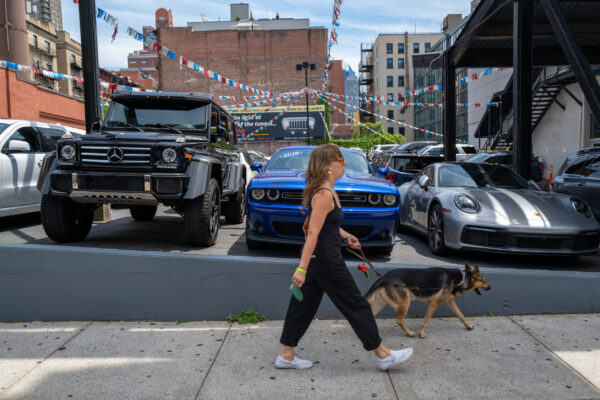 Subprime Borrowers 1st to Be Hit
Kobe Hatch, a former Amazon delivery employee from Chicago, had his 2013 Dodge Journey repossessed in December after falling behind on the payments, Bloomberg reported. It wasn't long until he was fired by the online retailer after he lost his car to repossession, leaving him destitute.
"It's been very stressful for the past few months," he told Bloomberg. "Inflation has really taken a toll on people."
Hatch said the total monthly bill for his car reached about $1,000, including the cost of insurance, because of a 26 percent subprime interest rate.
He told Bloomberg that even if he managed to save up enough to get the car back by paying the $1,100 repossession fee, he thinks it's unlikely that he'd be able to make his subsequent payments, now that he's unemployed.
The surge in interest rates has made it even more difficult for certain borrowers, subprime borrowers in particular, to make monthly payments as default numbers begin to exceed those of the last financial crisis.
Auto loan rates rose to 8.02 percent in December 2022 from 5.15 percent a year earlier, Cox Automotive, which calls itself the world's largest automotive service organization, said in a Jan. 12 report. Its companies include Kelley Blue Book, Xtime, Autotrader.com, and Manheim.
Auto Repo Rates Reach 2009 Levels
In January 2009, at the peak of the Great Recession, the borrowing rate averaged 5.04 percent.
According to the Consumer Financial Protection Bureau, the auto loan rate tends to be much higher for subprime borrowers who fall into the lower income bracket. The percentage of subprime auto borrowers who were more than 60 days delinquent rose to 5.67 percent, up almost 27 percent from a year ago, according to data from Fitch Ratings.
That's a major jump from the seven-year low of 2.58 percent from almost two years in April 2021, as auto loan performance indicates further deterioration.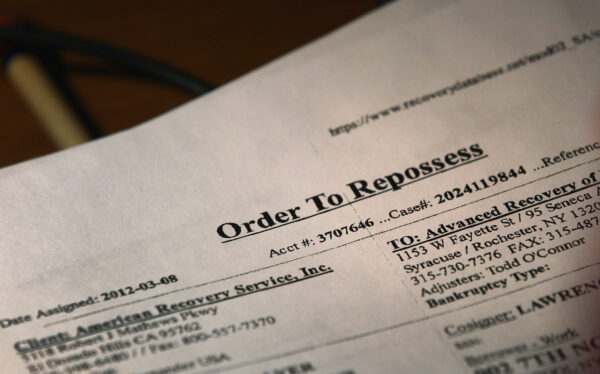 Compared to a year ago, the severe delinquency rate was 39 basis points higher, according to Cox.
"In December, 7.11% of subprime loans were severely delinquent, increasing from 6.75% the prior month.
"The subprime severe delinquency rate was 163 basis points higher than a year ago, and the December rate was the highest in the data series back to 2006," Cox stated.
Some "1.84% of auto loans are now severely delinquent. That's the highest rate since February 2009," CarDealershipGuy said on Twitter, referring to the Great Recession, citing Cox Automotive's report, which saw rates increase from 1.74 percent in November 2002.
The Great Recession hit the global automotive industry hard, with countless Americans defaulting on car loans.
"In 2009, unemployment was high and when there's high unemployment, delinquencies often turn into defaults which become repossessions," according to Cox Automotive's Mark Schirmer.
Schirmer said that "the job picture is so much stronger" today, referring to the tight job market.
Although he expects auto loan defaults to continue to increase, "we are coming off of super-low auto default rates in 2020 and 2021 and beginning of 2022,"  he added.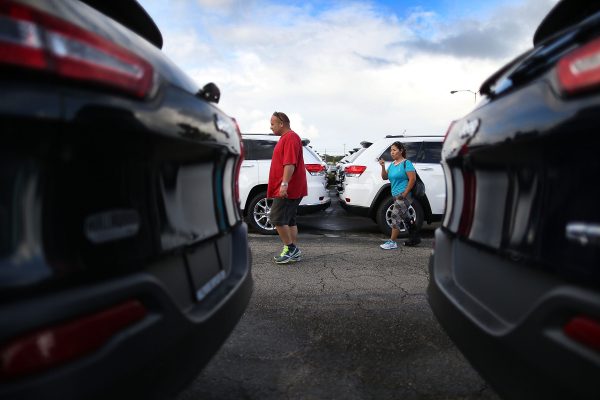 Car Loan Delinquency Rates Expected to Worsen
Even for Americans taking out non-subprime loans, a record number are now paying at least $1,000 a month for their vehicles, according to new findings from Edmunds, a data provider for the automotive industry.
Almost 16 percent of car buyers who financed a new vehicle in the fourth quarter of 2022 now have monthly payments approaching four figures, up from 10.5 percent in 2021.
Meanwhile, the average new car price has soared to a record of almost $50,000, according to Kelley Blue Book, a vehicle valuation and automotive research website.
More than 5 percent of use car buyers who financed a vehicle during the same period are currently paying at least $1,000 a month, which is three times more than two years ago.
Some analysts are also concerned that many high-spending borrowers are facing an increasing risk of defaulting on their car loans down the line as used car values decline.
While the terms of how a lender can repossess a car vary by state, it normally happens as soon as a borrower is in default after payment isn't made on time, according to the Federal Trade Commission.
It normally takes two or three consecutive missed payments before a repossession happens, according to Nerdwallet.
After a vehicle is seized, the repossession usually affects the borrower's credit score for an average of seven years, according to the credit agency Experian.