The man who allegedly killed a New York woman, stuffed her into a suitcase, and dropped the body on the side of the road in Connecticut is in the country illegally, according to Immigration authorities.
Javier Da Silva, 24, a Portuguese national who also holds a passport from Venezuela, entered the United States in May 2017 through the Visa Waiver Program, which enables people to enter America for tourism or business for up to 90 days without needing a visa.
Da Silva was supposed to leave by August.
"He failed to leave the United States within the required time frame," Immigration and Customs Enforcement (ICE) spokeswoman Rachael Yong Yow told the Greenwich Time. Immigration authorities "will aim to take custody of Da Silva for immediate removal when he is released from criminal custody," if and when he is released from jail, she added in an email.
According to the Department of Homeland Security, there were over 700,000 visa overstays in fiscal year 2017.
"The U.S. government is using a multifaceted approach to enforce overstay violations, including improving entry and exit data collection and reporting, notifying visitors of an impending expiration of their authorized period of admission, canceling travel authorizations and visas for violators, recurrent vetting of many nonimmigrants, and apprehending overstays present in the United States," the department stated.
Da Silva was arrested on Feb. 11 after allegedly killing his ex-girlfriend Valerie Reyes, also 24.
According to the criminal complaint, Da Silva claimed he and Reyes were having sex at her residence in New Rochelle on or about Jan. 29 when she fell to the floor and hit her head.
"Da Silva then indicated he placed packaging tape over her mouth, bound her legs and hands, and put her in a suitcase," the complaint stated. He drove around and eventually dropped it off in the forest about 20 feet from the roadway in Greenwich, where it was spotted by a city worker, who alerted the police.
Da Silva then allegedly used Reyes's debit card at a bank in New Rochelle before using it again in New York City.
An autopsy on Reyes that will determine her cause of death is pending.
View this post on Instagram
New Pictures
An uncovered picture shows Da Silva and Reyes inside a CVS pharmacy in Mt. Vernon. It was posted by Da Silva on Feb. 8, 2018.
Da Silva wrote a short caption, "Val."
Reyes does not appear in any other pictures on Da Silva's page and most of the other pictures show common scenes in New York City.
Several show him posing and appear to have been taken by another person.

According to the Hartford Courant, a man who identified himself as Reyes's boyfriend wrote before she was found dead that people should contact him if they had any information about her disappearance. It wasn't clear if it was Da Silva.
"My girlfriend Valerie is now officially reported as a missing person nationwide by the authorities. Please contact me if there is ANY kind of information," the man wrote in a tweet that was not linked by the outlet.
According to Reyes's mother, her daughter became paranoid and spoke to her about her fears on Jan. 28, the night before she vanished.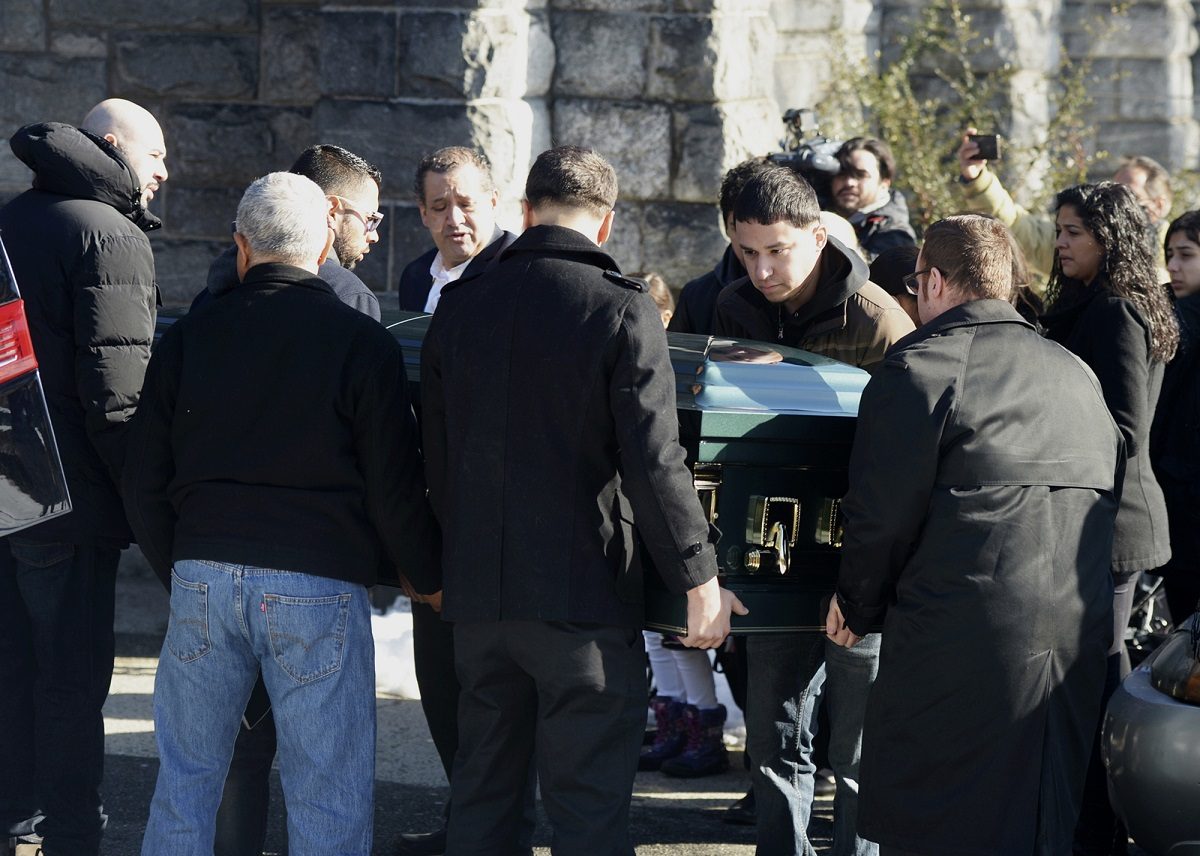 "She was very scared, very frightened," Norma Sanchez told the Rockland/Westchester Journal News. "She didn't mention anything or no one specific. She just said, 'I'm scared. I'm paranoid, mommy. I'm getting anxiety attacks.' She was having a hard time talking."
According to the New York Police Department, Reyes suffered from depression and anxiety.
Sanchez said that she tried to pinpoint the source of her daughter's anxiety but failed. "I asked about her ex-boyfriend. And she said, 'No,'" Sanchez said. Reyes and her ex broke up on Jan. 24.
Reyes did tell her mother what turned out to be true: "'I'm afraid someone is going to murder me."
From NTD News