Alaska Gov. Mike Dunleavy has joined Texas Gov. Greg Abbott in a lawsuit in federal court against President Joe Biden and top Pentagon officials to stop a COVID-19 vaccine mandate for National Guard members.
The lawsuit is an amended version of the suit Texas filed at the start of January over the Pentagon's COVID-19 vaccine mandate.
Secretary of Defense Lloyd Austin in late August 2021 issued a directive that required all military service members, including the Guard to take the COVID-19 vaccine. Austin later directed the Pentagon in November to withhold federal pay or benefits, which includes monthly drill weekends, from unvaccinated Guard members.
The lawsuit contends that the federal government does not have authority over the national guardsmen when they are serving the state.
"There has long been a clear and distinct line between when National Guardsmen are governed by state authority and when they are governed by federal authority. When National Guardsmen are serving the State, the federal government has no command authority," the complaint (pdf), filed on Jan. 25, states.
In these instances, the vaccine mandate "usurps state sovereignty" and illegally undermines state governors' authorities as commanders of state National Guard units, according to Dunleavy's office in a release.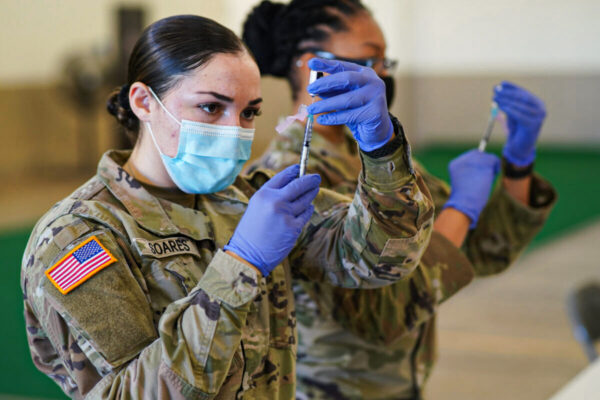 "Our Alaska National Guard has recently responded to winter storm disasters in Yakutat, the Interior, and the Mat-Su. What happens in the next disaster if Guard members can't be activated because they chose not to get a federally-mandated COVID vaccine?" Dunleavy said in a statement.
"Protecting the freedom and liberty of National Guard members has fallen on responsible governors. The federal government has no authority to make health decisions for National Guard members who are at work under state authority. I pledge to protect that medical freedom and to challenge the trampling of our state's rights under the 10th Amendment."
The lawsuit argues the situation "is not a case demanding a position of pro- or anti-vaccine, nor is it a case that challenges any aspect of the federal government's authority over National Guardsmen once federal authority has been properly established."
It adds, "Instead, this case seeks to have federal action cabined within federal authority, prohibiting the federal government's unconstitutional attempt to force Texas and Alaska, through their Governors, to submit to federal orders and impose federally dictated disciplinary action on their National Guardsmen."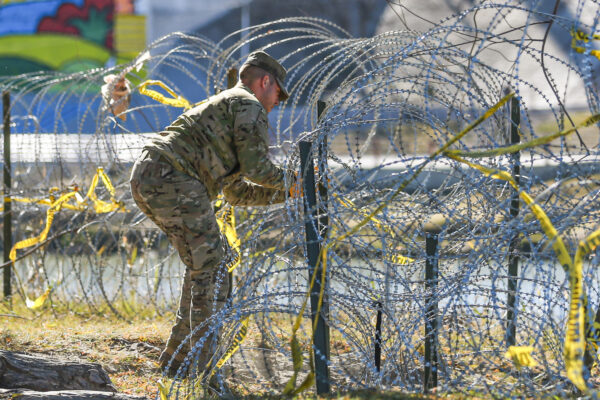 Attorney General Treg Taylor, whose office represents Governor Dunleavy in the lawsuit, said in a statement that the federal vaccine mandate for the National Guard "puts public safety and emergency response in jeopardy, while ignoring the Governor's authority."
"We rely on our National Guard to deploy during natural disasters and perform search-and-rescue operations. They keep Alaska safe and they are integral to protecting our state," he said
Per the complaint, more than 220 members of the Texas Air National Guard and about 40 percent of the Texas Army National Guard members have not opted to get the vaccine due to religious reasons or otherwise. Meanwhile, about 8 percent of the Alaska Air and Army National Guard members have not taken any COVID-19 vaccine, and 90 percent of these members have requested a medical or religious exemption but none have been granted so far.
In late December 2021, a federal judge ruled against Oklahoma, which had requested to block the COVID-19 vaccine mandate for guard members in the state.
The White House did not respond to an email from The Epoch Times seeking comment. The Pentagon referred to Austin's letter sent to Dunleavy in late January. In the letter, Austin reasserted that National Guard troops must get the COVID-19 vaccine, according to The Associated Press.
Update: This article has been updated with a response from the Pentagon.