A man shot his 12-year old son, 19-year-old daughter, and her fiance, killing them before taking his own life in Calhoun County, Alabama, according to reports.
The four deaths are being investigated by the county coroner, according to the Anniston Star, who named the suspect as Tony Parker.
Police were first alerted to the incident by a 911 call on Thursday, Jan. 19, according to local media reports, which offer slightly different accounts.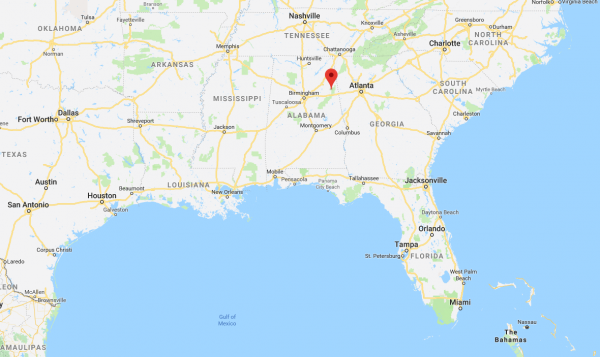 The Star and IBTimes indicate that the local sheriffs said Parker himself called 911, but other media report that his sister called 911 after Parker had called her.
"The man said he'd killed some people and that he was going to kill himself," Calhoun County Sheriff Matthew Wade said, according to the Star.
Dispatchers were able to pull up Parker's address and sent a deputy to investigate the property on Chinch Creek Road.
"When the deputy got there he found three bodies in the front yard, none of which were the man that called," Wade told the Star.
They were then able to trace the origin of the 911 to a store in Rabbittown, 3 miles away, according to all the local media reports.
When arriving at the store they found Parker with an apparently self-inflicted gunshot wound.
According to the Star, the coroner identified two of the victims—Heather Parker, 19 and Brandon Roberts, 20—but declined to name the 12-year-old boy.
Neither Heather Parker nor the 12-year-old son regularly lived with Parker, according to Al.com.
Authorities are not sure if she and Parker are estranged or divorced, according to WIAT. The mother of the daughter was out of town at the time.
Police said that they currently do not have a suspected motive for the shooting.
Recommended Video:
Firefighter Going Over 100 mph Before Deadly Crash