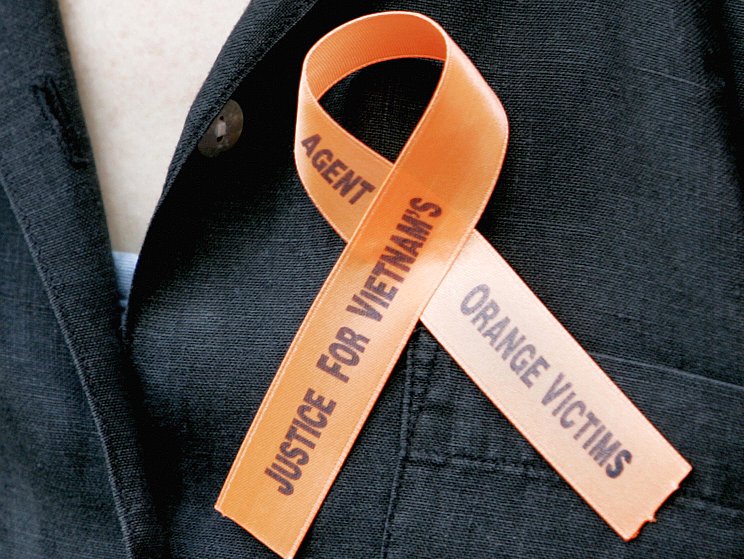 Vietnamese and American officials have launched a clean-up operation of areas that were contaminated by Agent Orange, marking a turning point in the U.S.-Vietnam relationship.
Speaking at a launch ceremony at Danang Airport on Vietnam's south central coast on Thursday, Vietnam's Deputy Defense Minister, Lieutenant General Nguyen Chi Vinh said the project was a result of the resolve of both governments and noted that it would be run jointly by his ministry and the U.S. Agency for International Development (USAID).
U.S. Ambassador David Shear indicated a willingness to move to a new level of engagement on the issue.
"We are both moving earth and taking the first steps to bury the legacies of our past," he said adding," I look forward to even more successes to follow."
Dr. Steve Maxner, director of the Vietnam Center and Archive at Texas Tech University, described the launch as "symbolic on a number of levels," belying tensions surrounding the issue in the past and marking a more mature level of engagement between the two countries.
"We have come to the point in our relationship with Vietnam when we can look at this as a humanitarian issue," he said.
Non-Negotiable in Past
Between 1960 and 1972, the United States sprayed about 19 million gallons of herbicides, primarily Agent Orange, over Vietnam, according to U.S. think tank, The Aspen Institute. The defoliant contained the toxic chemical dioxin, which takes decades to break down. It was stored, sprayed, and spilled across the country, penetrating the food chain through earth, crops, and ground water.
According to the Red Cross, over 3 million Vietnamese have been affected by Agent Orange, including at least 150,000 children born with serious birth defects.
For the Vietnamese, the contaminant has remained the number one issue they wanted resolved, but the United States had remained "intransigent on the idea," says Maxner, and refused to even acknowledge to its own servicemen that Agent Orange had been harmful. The biggest unresolved issue on the American side, meanwhile, has been soldiers Missing in Action (MIAs), but there has been recent progress on that front too.
"They [Vietnamese] have been helping with MIAs and now we are trying to reach out and help with what is very important to them, Agent Orange remediation and dioxin clean-up," Maxner said.
Help From Congress
Some analysts have pointed to territorial disputes in the South China Sea and the recent U.S. refocus on the Asia-Pacific region, as a major influence in this week's initiative, but Maxner says a complex of factors contributed.
He believes the Vietnam War veterans in Congress, presently numbering around 60 members, played a big part. Like many veterans, these members of Congress are concerned about the communist administration in Vietnam, and the human rights abuses and lack of religious freedom that go with it. But more than that, a number of key members of Congress have visited Vietnam and seen the devastation created by Agent Orange for themselves.
"They have seen the effects of this on the population around them and they often see how difficult it is for the Vietnamese to manage their day-to-day challenges, let alone trying to do a huge environmental project," he said.
The battle Vietnam War veterans waged to get their illnesses recognized as a result of Agent Orange was hard-fought, but it has largely been won. Maxner believes this recognition also contributed to the willingness of Washington to see the issued resolved.
"I think it is part of finally just saying OK, we are going to help because we can't have that double standard, and our government should accept that," he said.
The clean-up project, which will involve digging up, stockpiling, and then treating contaminated soil, is expected to continue for at least a few years, Ambassador Shear said in a statement.
The Epoch Times publishes in 35 countries and in 19 languages. Subscribe to our e-newsletter.