Sexually explicit books, such as "Gender Queer," infiltrate schools across the country because of a legal loophole, according to Indiana-based parental rights activist Alvin Lui.
Lui is the president of Courage is a Habit, a group dedicated to keeping children from being exposed to radical gender ideology.
In 43 states, it's permissible to show materials fitting the legal definition of "obscene" to minors for educational purposes, The Epoch Times has reported. States without the laws are Alaska, Arizona, Colorado, Missouri, Oklahoma, New Jersey, and Rhode Island.
Across the country, parents are taking action.

In Maine, parents of students in public schools have objected vehemently to classroom and school library books they deem too sexually explicit to show to children.
Some books in Maine's public school libraries include nudity, detailed written scenes of child sexual abuse, and graphic descriptions of sexual matters.
In contexts outside school, giving kids access to materials like that is illegal, Lui told The Epoch Times. But in schools, obscenity exemption statutes (OES) often apply.
That means teachers can legally show children materials that fit the definition of obscenity.

"If you took this child across the street to a school and said, 'I'm a teacher. This is under sexual health or sex education,' you would not be arrested. It would be covered," said Lui.
Influential sex researcher Alfred Kinsey advocated for these laws, Lui noted. Kinsey said his research documented orgasms in children as young as five months old.
"He was the one who basically said that children can be sexual at birth," Lui said. "He's the one who started that, and he did experiments on little children."
Since their inception, these laws have greatly expanded, he added.
Combined with a new emphasis on Social-Emotional Learning (SEL), the laws allow teachers to show children material that would have been unthinkable a generation ago, said Lui.
"Why is it that we're only seeing the influx of these horrible books over the last three or four years?" he asked. "That brings us to SEL, the social-emotional learning, that diversity, inclusion, equity mantra."
Some activists argue that if children were raped at a young age, they need to see books about children being raped at a young age to feel "represented," Lui said.
"None of it is valid. It's all just gaslighting. It's just emotionally manipulating parents to be silent."
BookRiot, a site that supports giving children books with graphic sexual content in the spirit of freedom of speech, says that all children should see their personal life experiences represented in the classroom.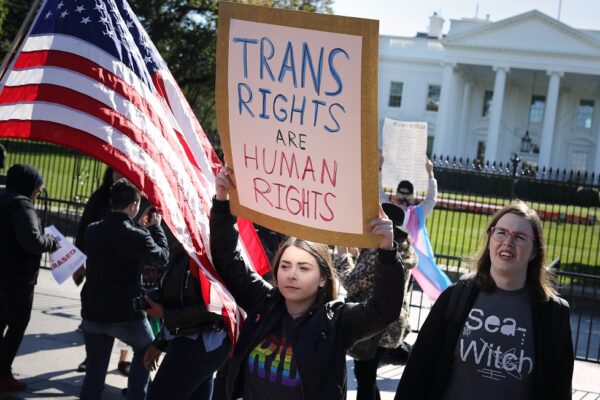 "What about the rights of queer parents, who want their kids to be able to find books with two mom or two dad [sic] families? Do they not have a right to be included in lessons about families or in classrooms [sic] libraries? Is their existence age-inappropriate?" BookRiot's website asks.
Schools have been moving steadily in the direction of providing increasingly sexually explicit books to increasingly younger children, Lui said.
"Children are getting sexualized earlier and earlier and earlier" by people pushing inappropriate materials, he said.
Teachers are told they must go along with it, and are warned about pushing back, because the books represent "woke" thinking, he said.
"Wokeness," as it's called, is the state or being aware of and actively attentive to societal issues, such as injustices involving race, gender identity, or sexual orientation.
"It doesn't matter how deranged it is. As long as it's progressive, woke ideology, they're going to go with it," Lui said.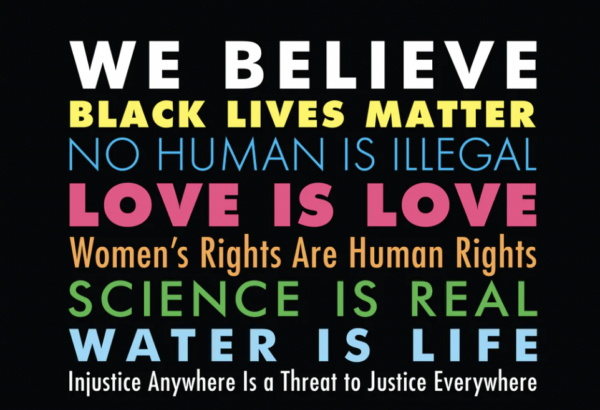 From rural Oregon to San Diego to Maine, parents across America increasingly are objecting to school policies that seem to celebrate far-left ideology, and even urge children into gender confusion, he said.
The trend in schools can be as subtle as a rainbow sticker on a classroom window, or as overt as a school announcement promoting a party with drag performers and sponsored by sex-change surgeons.
Stopping the Source
Part of Lui's mission is to urge parents to fight OES laws and cut off the flow of obscene books into schools at the source.
"If you get rid of one book, 10 more will come in because of the statute," Lui said. But changing what's permitted in schools could end the need for parents' battles to remove books they feel are inappropriate.
But it's difficult to overturn exemption laws, Lui said.
In his home state of Indiana, Lui and other parents tried twice to rally parental support for repealing the state exemption law. They failed both times.
He blames the loss on financial and political pressure from the American Civil Liberties Union (ACLU), the American Library Association, and LGBT advocacy groups. He also said parents and the Indiana Republican party didn't fight hard enough.
The opposing groups fought fiercely against the removal of the law.
"We failed because the ACLU and … groups like that put a lot of money in. They call the legislators. And we have too many parents even here [who are] scared to speak up because they've been conditioned," he said.

But exemption laws aren't the only important legislation involving parental rights in schools, said Lui. Many school officials have redefined words like safety and abuse to indicate support for, or disapproval of, transgenderism, he said. Then they present those ideas to teachers in training.
For example, a student's home may be called "unsafe," and parents are said to "abuse" a child, if the child's preferred gender pronouns aren't used, teachers have told The Epoch Times.
In Maine, a state law up for open comment until Nov. 14 would, if passed by lawmakers, allow school counselors and social workers to keep secrets from parents about their children, Lui said.
Maine's new educational rule, Chapter 117, makes conversations between school counseling staff and children confidential to parents, according to the state's Department of Education website.

And, Lui said, "a social worker can now work with Out Maine to provide chest binders for girls without parental consent."
A chest binder crushes a woman's breasts to make her look more like a man.
Lui encourages parents to submit written comment in opposition to the Maine law under consideration.
The fight for parental rights in education is fiercer today than it was in the past when parents took on issues, such as complaints about Common Core curriculum, he said. And jumping into the fray often draws harsh criticism.
"When you fight Common Core, nobody's calling you a white supremacist," he said. "Nobody's saying you're a transphobe or homophobe. Nobody's saying you want to kill kids."