Some of America's most popular beer and wine contain glyphosate, the active ingredient in Roundup, according to a report by the U.S. Public Interest Research Group (U.S. PIRG).
In a report titled Glyphosate pesticide in beer and wine, U.S. PIRG tested 20 samples of beer, wine, and hard cider, including several organic brands. The report found that all but one contained the potentially harmful chemical glyphosate.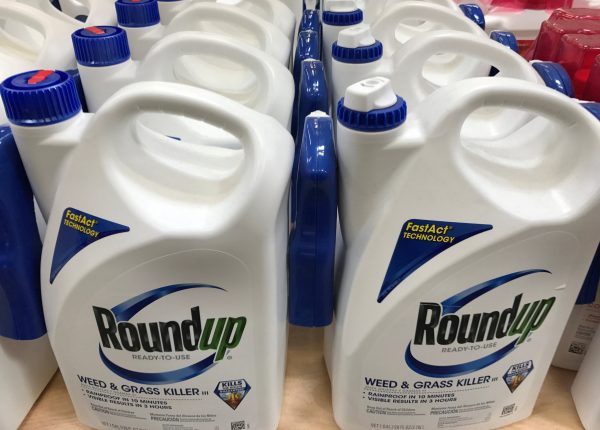 The report was issued as a federal court in San Francisco began hearing arguments over whether Monsanto's Roundup weed killer causes cancer.
"When you're having a beer or a glass of wine, the last thing you want to think about is that it includes a potentially dangerous pesticide," U.S. PIRG Education Fund's Sara Cooks, the author of the report, told USA TODAY. "We found that it is incredibly difficult to avoid the troubling reality that consumers will likely drink glyphosate at every happy hour and backyard barbecue around the country."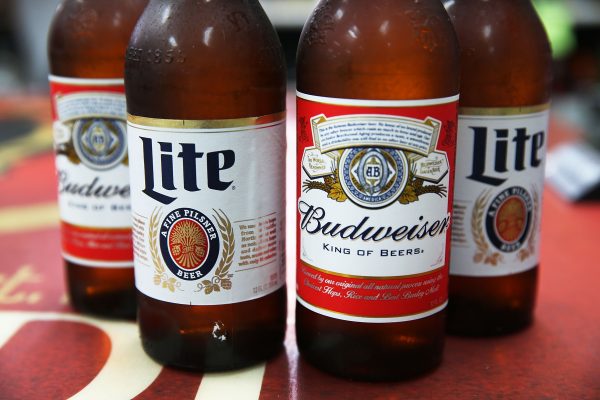 A total of 5 wines, 13 beers, and 2 hard ciders were examined. The wine brands tested were Barefoot, Beringer, Frey (organic), Inkarri Estates (organic), and Sutter Home. The beer brands were Budweiser, Coors, Corona, Guinness, Heineken, Miller, Peak (organic), Sam Adams, Samuel Smith (organic), Sierra Nevada, Stella Artois, Tsingtao, and New Belgium. Ace Perry Hard Cider and Stella Artois Cidre was also tested.
The report found it particularly concerning that glyphosate was discovered in three out of four organic alcoholic beverages tested despite the fact that weed killer products like Roundup have long been prohibited in the making of organic beer and wine.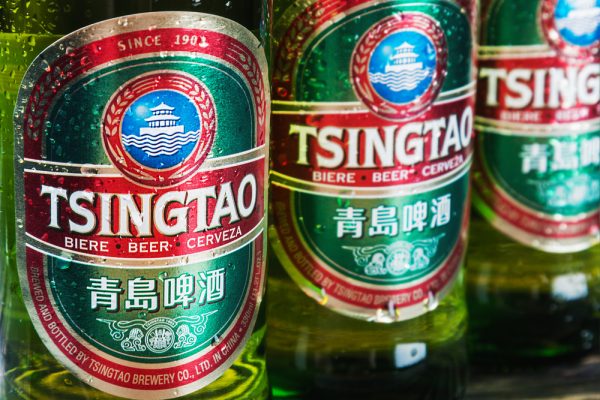 The amount of glyphosate discovered in the samples ranged as high as 51 parts per billion (ppb) in Sutter Home wine and more than 25 ppb in non-organic beers from Budweiser, Coors, Corona, Miller, and Tsingtao. The organic drinks were found to have totals as high as 5.2 ppb.
While these numbers are below the EPA's risk tolerances for beverages, at least one previous scientific study found that as little as one ppb of glyphosate can stimulate the growth of breast cancer cells and disrupt the endocrine system.
With the findings indicating glyphosate contamination is common in some of the most popular beers and wine, the report recommended that the EPA should "reconsider the safety of glyphosate due to increasing scientific evidence showing that glyphosate is a probable human carcinogen" and "ban the use of glyphosate unless and until it can be proven safe."
"With a federal court looking at the connection between Roundup and cancer today, we believe this is the perfect time to shine a spotlight on glyphosate," Cook-Schultz said. "This chemical could prove a true risk to so many Americans' health, and they should know that it is everywhere—including in many of their favorite drinks."
Here are the testing results, listed from highest to lowest levels of the pesticide:
Wines:
Sutter Home Merlot (2018), U.S. vineyard, 4-pack, 187-ml bottles, 51.4 ppb
Beringer's Founders' Estate Moscato (2018), U.S. vineyard, 750-ml bottles, 42.6 ppb
Barefoot Cabernet Sauvignon (2018), U.S. vineyard, 4-pack, 187-ml bottles, 36.3 ppb
Inkarri Malbec: Certified Organic (2016), Argentina, 750-ml bottles, 5.3 ppb
Frey Organic Natural (2017), U.S. vineyard, 750-ml bottles, 4.8 ppb
Beers & Hard Ciders:
Tsingtao Beer (2017), Chinese beer, 4-pack, 640-ml (21.6-oz) bottles, 49.7 ppb
Coors Light (2018), U.S. beer, 6-pack, 500-ml (16.9-oz) cans, 31.1 ppb
Miller Lite (2018), U.S. beer, 6-pack, 375-ml (12.7-oz) bottles, 29.8 ppb
Budweiser (2018), U.S. beer, 6-pack, 440-ml (14.88-oz) bottles, 27 ppb.
Corona Extra (2017), Mexican beer, 6-pack, 355-ml (12-oz) bottles, 25.1 ppb
Heineken (2018), Dutch beer, 6-pack, 355-ml (12-oz) bottles, 20.9 ppb
Guinness Draught (2018), Irish beer, 4-pack, 440-ml (14.88-oz) bottles, 20.3 ppb
Stella Artois (2017), Belgian beer, 6-pack, 355-ml (12-oz) bottles, 18.7 ppb
Ace Perry Hard Cider (2018), U.S. cider, 6-pack, 650-ml (22-oz) bottles, 14.5 ppb
Sierra Nevada Pale Ale (2018), U.S. beer, 6-pack, 350-ml (11.83-oz) cans, 11.8 ppb
New Belgium Fat Tire Amber Ale (2018), U.S. beer, 6-pack, 350-ml (11.83-oz) bottles, 11.2 ppb
Sam Adams New England IPA (2018), U.S. beer, 4-pack, 475-ml (16-oz) cans, 11 ppb
Stella Artois Cidre (2018), Belgian cider, 6-pack, 355-ml (12-oz) bottles, 9.1 ppb
Samuel Smith's Organic Lager (2017), U.K. beer, 550-ml (18.6-oz) bottle, 5.7 ppb
Peak Organic IPA (2018), U.S. beer, 350-ml (11.83-oz) bottle, no detected level