Caitlan Coleman, an American citizen, who was abducted in 2012 together with her husband Joshua Boyle, a Canadian citizen, have been released.
Coleman had been forced to give birth to the couple's three children while in captivity. They were held hostage by the Haqqani network, a terrorist organizations with ties to the Taliban.
President Donald Trump made the announcement of their release himself in a statement released by the White House.
"Today they are free," said Trump.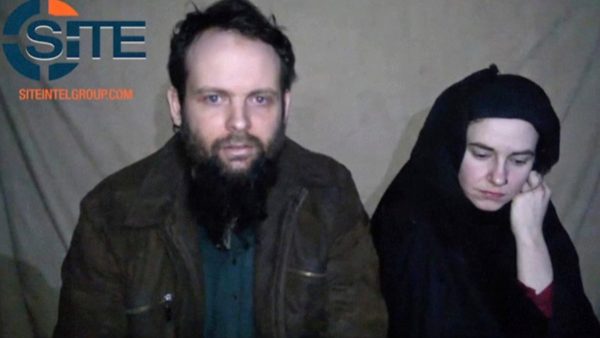 "The Pakistani government's cooperation is a sign that it is honoring America's wishes for it to do more to provide security in the region," he said.
The couple was kidnapped in 2012 while traveling in northern Afghanistan. Their trip was part of a journey that took them to Russia, Kazakhstan, Tajikistan, Kyrgyzstan, and Afghanistan.
In a video released in 2016 Boyle and Coleman begged for their governments to intervene on their behalf.
"It is an indescribable emotional sense one has watching a grandson making faces at the camera, while hearing our son's leg chains clanging up and down on the floor as he tries to settle his son," the parents of Boyle said in a statement in response to the video at the time.
Related Coverage
"It is unbelievable that they have had to shield their sons from their horrible reality for four years," they said.
The parents of Coleman said at the time they had received a letter from their son saying that they pretended for their children that the captivity was part of a game that was being played with the guards.
The parents of Coleman expressed their hope that then-president elect Trump would be able to secure their release.
The Haqqani network was started by a former anti-Soviet commander in Afghanistan in 1995. The group has pledged allegiance to the Taliban and has been behind some of the most deadly violence in Afghanistan in recent years, including attacks on embassies, local residents, and U.S. military bases.
Since coming to office in January, Trump has implemented a policy of "principled realism" to guide foreign policy.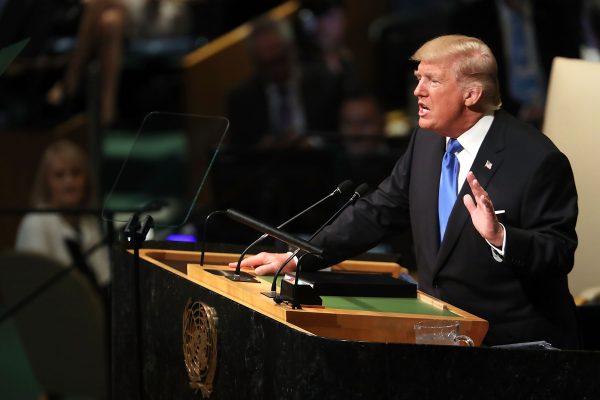 "For the diverse nations of the world, this is our hope. We want harmony and friendship, not conflict and strife. We are guided by outcomes, not ideology," Trump said in describing his approach to foreign policy at the U.N. General Assembly in September.
Trump has been fiercely critical of Pakistan for harboring terrorists organizations.
"Today, 20 U.S.-designated foreign terrorist organizations are active in Afghanistan and Pakistan," Trump said in a speech in August.
"For its part, Pakistan often gives safe haven to agents of chaos, violence, and terror," he said.