A news anchor moderating the Democratic presidential debate on Thursday, Sept. 12 made several misleading claims within seconds of each other.
Jorge Ramos, a Univision anchor, claimed that President Donald Trump "called Mexican immigrants rapists and killers" and "tried to ban Muslims from entering the country." He also said Trump "supported the chant of … 'send her back.'"
"Do you think that people who support President Trump and his immigration policies are racist?" he asked South Bend, Indiana Mayor Pete Buttigieg.
As a presidential candidate in June 2015, Trump said about immigrants from Mexico: "When Mexico sends its people, they're not sending their best. They're not sending you. They're not sending you. They're sending people that have lots of problems, and they're bringing those problems with us. They're bringing drugs. They're bringing crime. They're rapists. And some, I assume, are good people."
Ramos was referring to a ban on travel from Muslim-majority countries that struggle to contain terrorism.  That travel ban was upheld in June 2018 by the Supreme Court.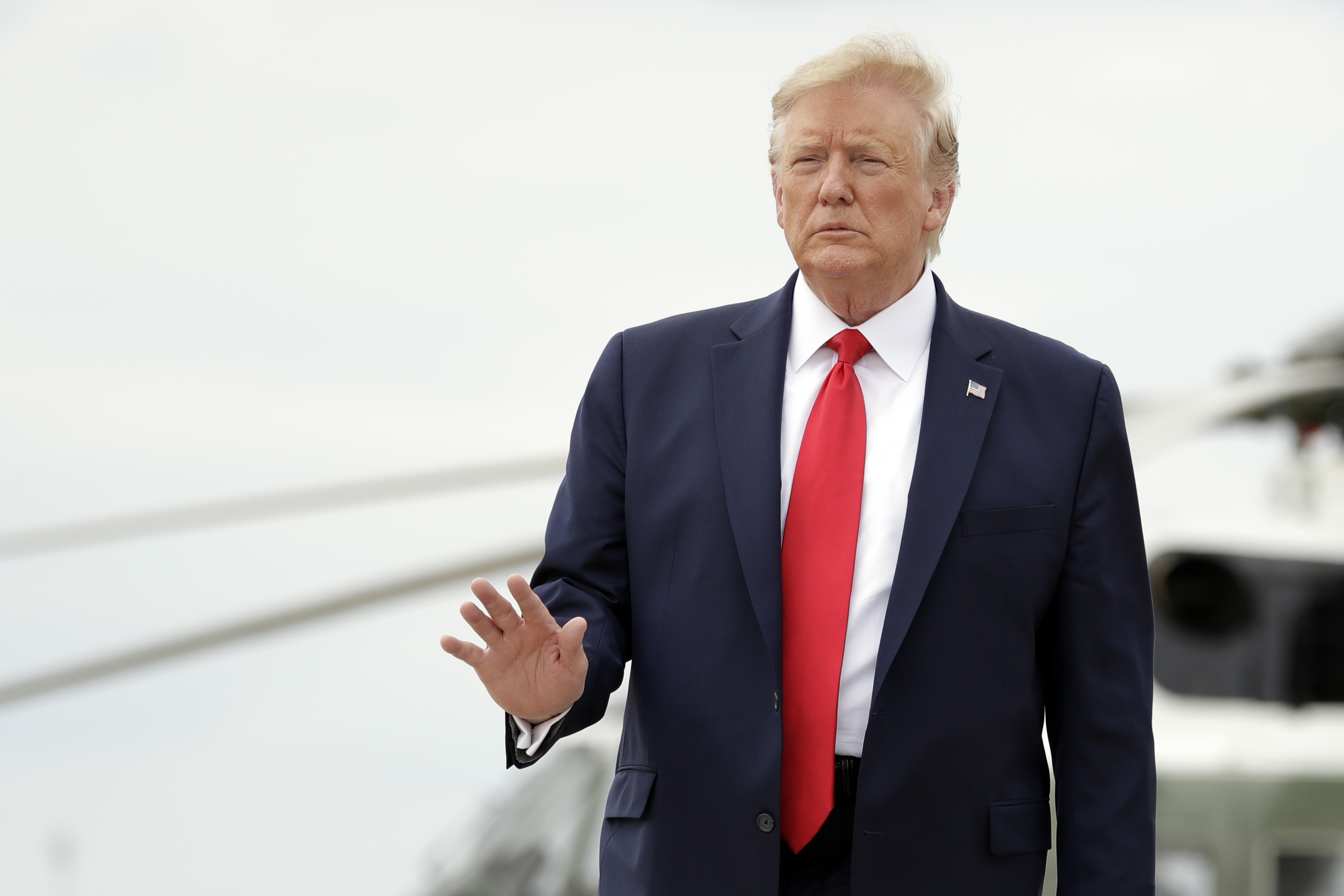 Ramos's third claim dealt with a chant the crowd erupted in during a Trump rally in North Carolina in July amid Trump's public spat with Rep. Ilhan Omar (D-Minn.), who hails from Somalia.
Trump did not indicate his approval and the next day distanced himself from the chant. "I was not happy with it, I disagree with it, but again I didn't say that, they did," Trump told reporters in the Oval Office. "It was quite a chant,'" he said.
Ramos on Thursday also pushed candidates to pledge to raise the level of legal immigration to the United States and ripped former vice president Joe Biden for the number of deportations that happened during the Obama administration.
"As a vice presidential candidate, in 2008, you supported the border wall, saying: 'unlike most Democrats, I voted for 700 miles of fence.' That's what you said. Then you served as vice president in an administration that deported three million people, the most in history. Did you do anything to prevent those deportations? Why should Latinos trust you?" Ramos said.
"Are you prepared to say tonight that you and President Obama made a mistake with the deportations?"
Biden answered with his own false claim, claiming that "we didn't lock people up in cages."
Prior to the debate, Ramos told viewers in Spanish: "I am telling Latinos that despite the fact that we are facing difficult times, this is our country, too."
Commentators weighed in on Ramos's performance on Twitter, including Ben Domenech of The Federalist.
"Jorge Ramos is an ideologue with extreme views and a clear animosity toward some of these candidates, namely Biden," he wrote.
"So @jorgeramosnews wants Biden to apologize for deporting people who came here illegally?" Tomi Lahren of Fox News said.
"Why are we pretending Jorge Ramos is a journalist? He's a barely concealed activist," RealClearInvestigations writer Mark Hemingway said. "Jorge Ramos is an embarrassment to ABC. He's not asking questions, he's pushing an agenda."
Ramos earned praise from others, including progressive activist Linda Sarsour. "Jorge Ramos is a brilliant moderator," she wrote.
Ramos has a history of openly being against Trump, once claiming that it's "not an option" to be neutral in reporting about the president.
"It doesn't matter who you are—a journalist, a politician or a voter—we'll all be judged by how we responded to Donald Trump. Like it or not, this election is a plebiscite on the most divisive, polarizing and disrupting figure in American politics in decades. And neutrality is not an option," he said in an op-ed published in Time magazine in 2016.
He has also called Trump "the most anti-immigrant president."