A blind abandoned horse, found in horrific condition, was rescued and placed in good hands, thanks to animal services and concerned locals.
The horse was discovered in a sorry state in an unincorporated area east of Lake Elsinore, California, by members of the equestrian community, who called the County Department of Animal Services on June 4.
Animal control officer Adam Haisten responded to the call and attended to the near-starving mare.
"I found a Home Depot bucket nearby and filled it with water and she drank at least two gallons," said Haisten, Patch reported.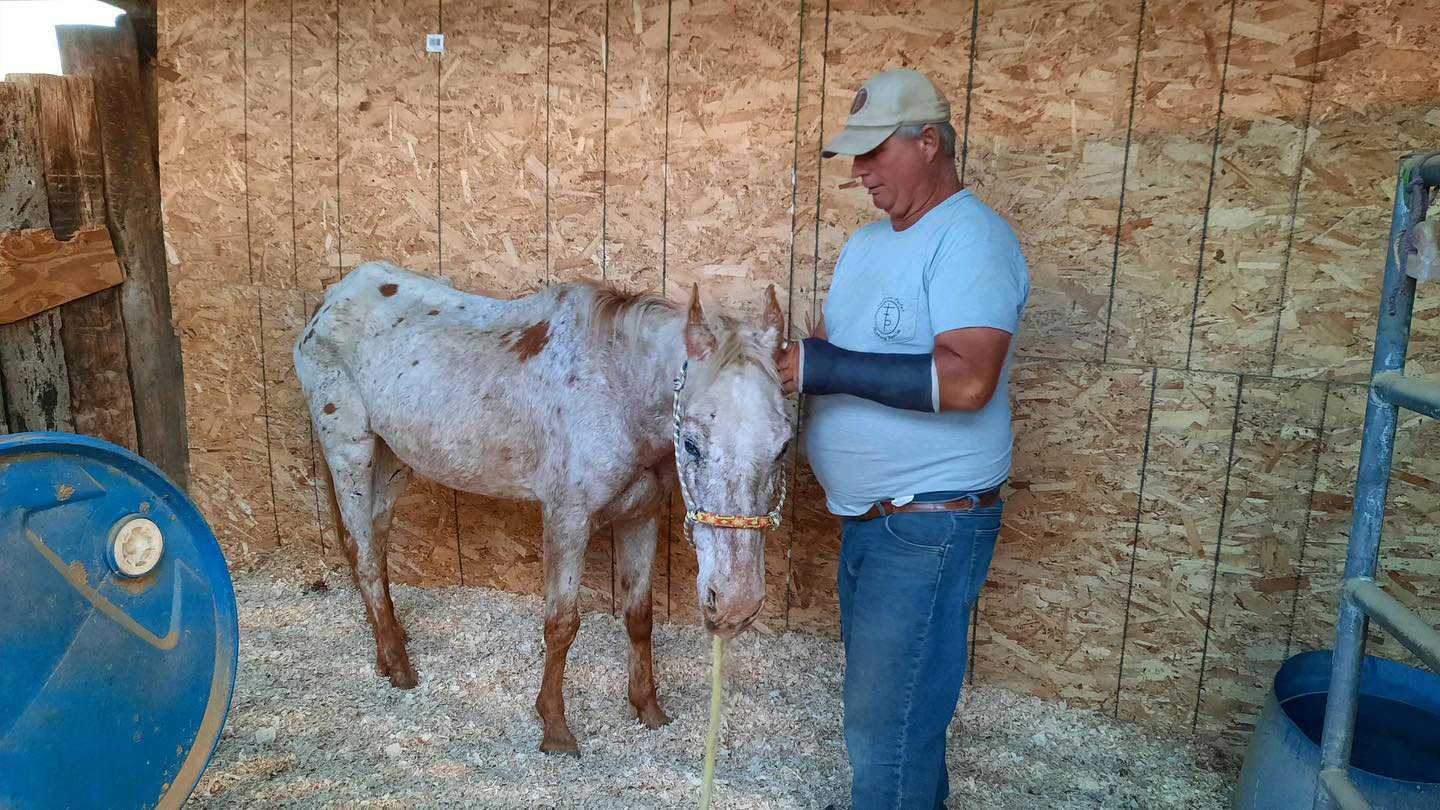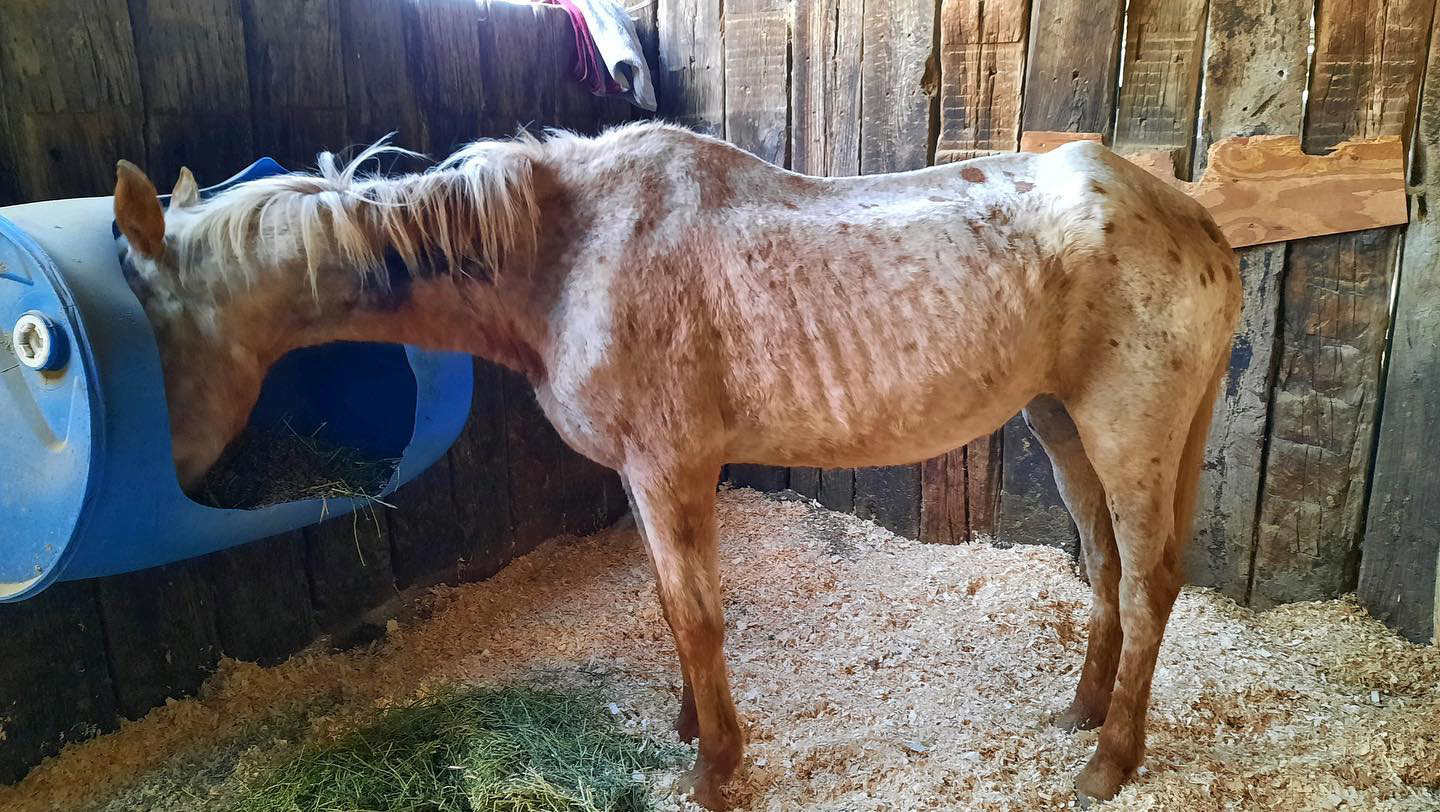 "In addition to her severe condition, the horse also had a large wound to the neck that appeared to still be in a healing stage."
The horse, guessed to be 18–20 years old, was rated a "two" on a scale used by equine experts to assess an animal's health; in plain terms, she was in dire straits.
County animal services then handed her over to Far From Perfect Mustang Rescue in Cherry Valley. The horse, appropriately named Hope, was given a second shot at life.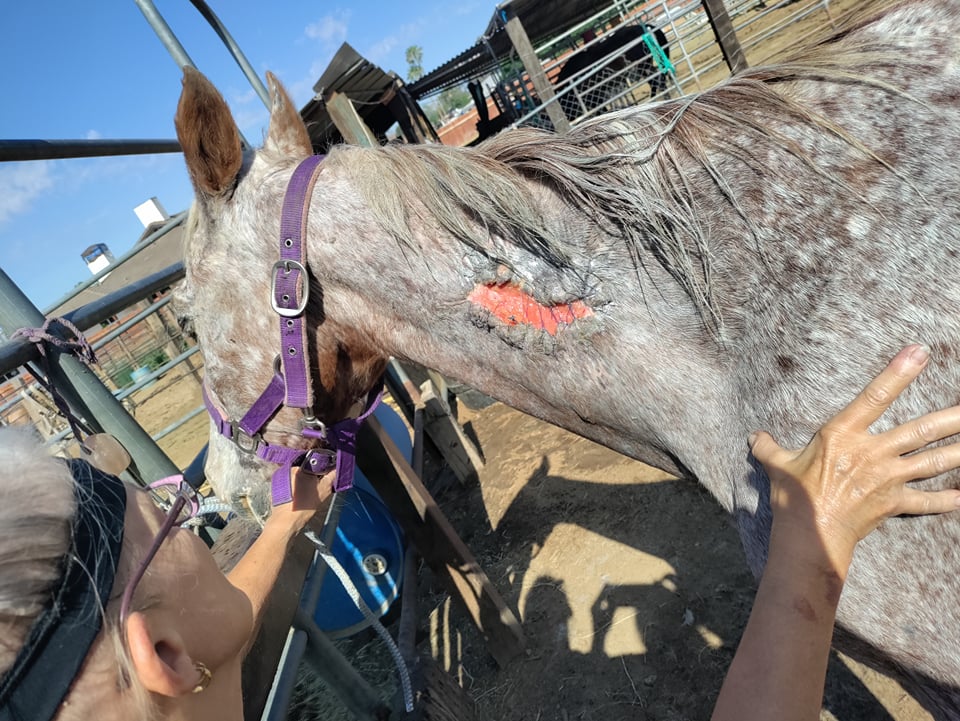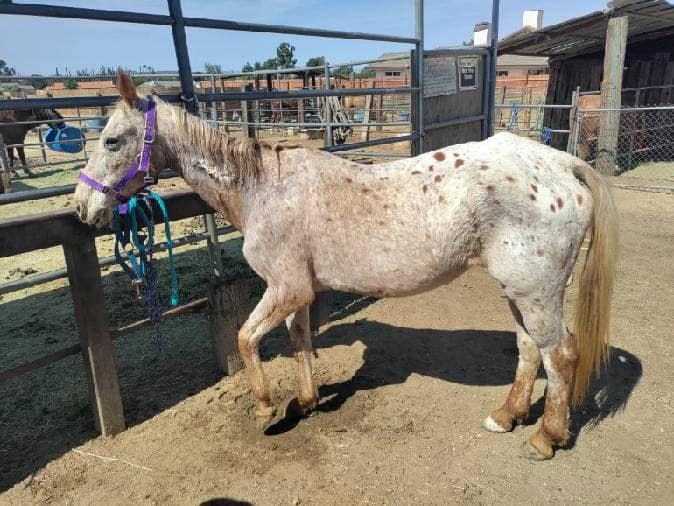 "I will try to work together as much as we can and so I am glad that I was able to play a small part and just get her cut on time today to get her to Far From Perfect and they are an amazing rescue," said animal rescue worker Britany Pinch in a video that was posted on YouTube.
"I came out for them and I appreciate everything they do and they are gonna do everything right."
The horse rescue provides weekly updates on the progress of the now-recovering mare on their social media pages.
They offered The Epoch Times some encouraging news: "With food, we find that she is particularly spunky now that she has the energy. She is such a sweet girl for having been so neglected."
Share your stories with us at emg.inspired@epochtimes.com, and continue to get your daily dose of inspiration by signing up for the Epoch Inspired Newsletter at TheEpochTimes.com/newsletter