Unfortunately, children are often ridiculed for their disabilities. Sometimes it's an offhanded comment, and other times the intent is more malicious. However, one woman is determined to show children that their orthopedic disabilities aren't a hindrance, but rather, are a superpower.
Leslie Pitt was only six years old and was enjoying the first day of summer vacation in 1975 when the unthinkable happened. She was on her way home from a friend's house to get some more dolls when she was run over by a truck. Tragically, the accident resulted in the amputation of her left leg.
Two days later, she woke up in an intensive care unit. Her mother explained that she had lost her left leg, and it wouldn't grow back. She spent the rest of the summer going through physical and occupational therapy.
Despite her injuries, Pitt was tap dancing again and was at the same school with the same friends. From the beginning, she had accepted her injuries in very clear cut terms.
"To everybody else I was Leslie, but now I had a prosthetic leg," Pitt told The Epoch Times.
Embracing Disability
Pitt would face challenges and would have to adapt to her prosthetic leg for everyday life, for instance adjusting her bike pedals to hold her prosthetic foot. However, it wasn't just the physical adversity that she had to contend with.
By junior high school, the teasing began. People would call her names or otherwise make fun of her for being an amputee.
She didn't see her prosthesis as a negative, but saw it as a tool like reading glasses or braces and struggled to understand why she was being teased.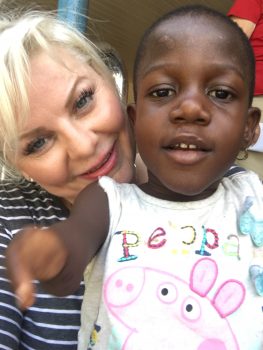 Nevertheless, she did not let the teasing affect her self esteem. Furthermore, she had an older brother who wouldn't tolerate her being bullied.
Ultimately, Pitt embraced her disability as a something extraordinary both physically and psychologically. She realized that her right leg was stronger than it would have ever been had she not lost her left. She also found that she had more empathy towards other people facing all different kinds of adversity.
"For such a catastrophic loss, the loss of a leg, I had really had a lot of gains or experiences that I would never have had, and I still maintain that," Pitt explained.
Helping Kids
Pitt knew there were other people struggling with disabilities, and she has dedicated her career to helping others.
After the 2013 Boston Marathon bombing, she traveled with a group to support those who had been severely injured. There, she met a little girl who had been horribly wounded. The two developed a rapport, and they talked about their respective injuries.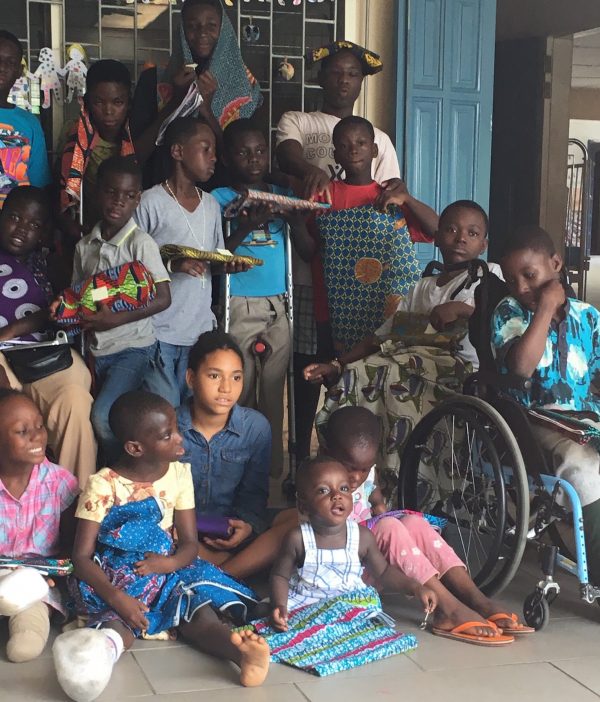 "At the end of our meeting, we walked out together and gave each other hugs and [her] dad just gave me this hug and just held onto me," Pitt recalled. "You have given us hope that she's going to be okay," the dad said.
Pitt subsequently returned to her hotel and wept. It was after this exchange that Pitt realized she wanted to do more to help kids. Not only was she determined to help kids in the United States, she wanted to reach children globally.
That's when she founded Project Lolo in January 2018, a nonprofit that raises money for children with orthopedic disabilities to help fund prostheses and educational materials worldwide.
Children Worldwide
Before founding the organization, Pitt and her brother had visited a clinic in Ghana to determine if the facility was legitimate. She wanted to ensure the funds were going to the right place.
There she met one little girl in particular that stuck with Pitt. The girl had been born with underdeveloped arms. She was one of six children, and had been abandoned at the facility. Another little boy had a bilateral leg amputation, and Project Lolo was able to fund the prostheses that allowed him to take his first steps.
"It literally changed my life," Pitt explained.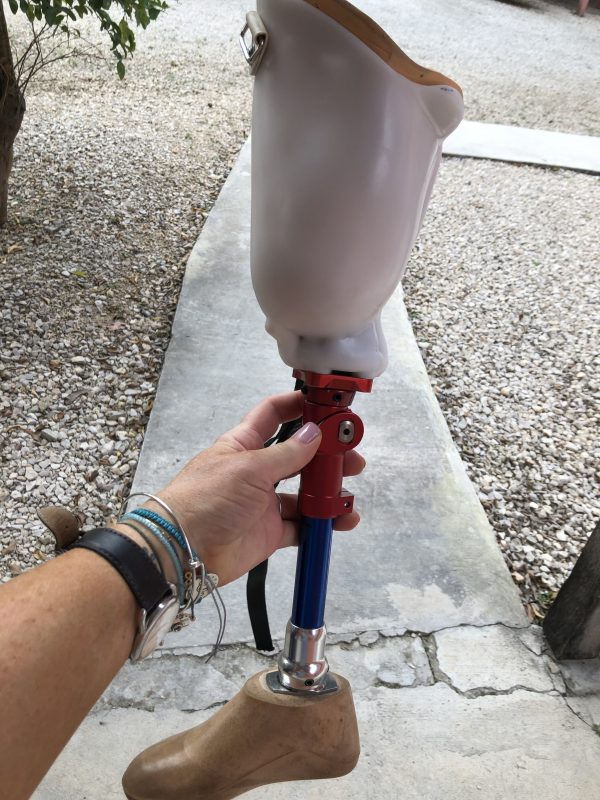 A Children's Book
After discovering that many books intended to help children with orthopedic disabilities are condescending, she wrote her own children's book called "Lolo's Superpower" to show kids that they can accept their disabilities and thrive despite their injuries. A portion of the book's profits will go to Project Lolo.
Pitt wanted to send a message to children that people are different, but that our differences are what make us powerful. The protagonist of the book, Lucy, is a little girl who has just received a new, silver prosthetic leg.
Lucy initially struggles with her limb loss because she looks different from everyone else, and is teased by other kids. She finds a doll named Lolo, who is teased by the other dolls in the store because she is blue, has detachable limbs, and lives on the bottom shelf. The two ultimately befriend each other, and see how their differences are empowering.
"Seeing how children relate to the story, and get something out of it I think is the most gratifying," Pitt said.