NAIROBI, Kenya—A large portion of the population in South Sudan is unable to access basic necessities such as food, water, and health care, in a humanitarian crisis that's been exacerbated by years of armed conflict, the medical aid group Doctors Without Borders (MSF) said.
Aid workers face a difficult time accessing some areas to deliver medical supplies due to increased insecurity, Teresa Murray, MSF Spain's deputy director of operations, said at a press event in Nairobi. This, she explained, is threatening the lives of many civilians, among them displaced persons, women, and children.
"There's already [crisis-level] food insecurity in South Sudan and non-access will exacerbate that further," Murray said.
While it's been seven years since the country gained independence from Sudan, five years of fighting have left tens of thousands dead and taken a toll on the nation's economy. Humanitarian groups say the fighting has left the world's youngest nation with a dysfunctional healthcare system and some of the most tragic health indicators in Africa.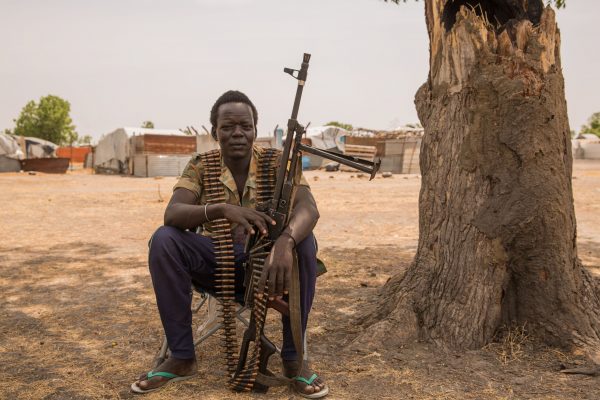 According to MSF, the nation's infant mortality rate is about 60 deaths per 1,000 live births and maternal mortality is at 789 per 100,000. The U.N.'s World Health Organization estimates that 67 of South Sudan's 80 counties have inadequate or no health care services, due to dilapidated or destroyed structures.
Some regions of the country that face the most severe crisis include Greater Upper Nile state in the northeast, as well as the Equatoria regions, MSF spokesman Jairo Gonzalez said. He said malaria remains endemic, while cases of pneumonia are on the rise, raising fears of preventable deaths unless urgent action is taken to reinforce access to treatment in the most high-risk areas.
"At the moment, we have not seen an outbreak but malaria is endemic in South Sudan, and we are in the peak of a rainy season, so cases of malaria are on the extreme," Gonzalez said.
According to the medical aid group, malaria, pneumonia, and diarrhea account for almost 80 percent of the country's most childhood illnesses. The South Sudanese Ministry of Health estimates that only 44 percent of the population have access to health services.
MSF said the humanitarian situation in the oil-rich country is worsening and urged the international community to continue providing aid.
"One of our major challenges is that we have to scale up to fill the emergency gap and that stretches us," Murray said.
South Sudan plunged into civil war in 2013 after President Salva Kiir accused then-vice president Riek Macha plotting a coup. In addition to the tens of thousands of people killed in the fighting, about four million people have been displaced.