A 96-year-old World War II veteran from Massachusetts traveled nearly 900 miles to South Carolina to pay tribute to the man who saved his life 76 years ago.
At the beginning of the year, Private Anthony Grasso, from Norwood, discovered where Lt. Frank DuBose had been laid to rest.
DuBose gave his life for his comrade, shielding him from a shell blast during the Battle of Hurtgenforest along the Belgian-German border in 1944.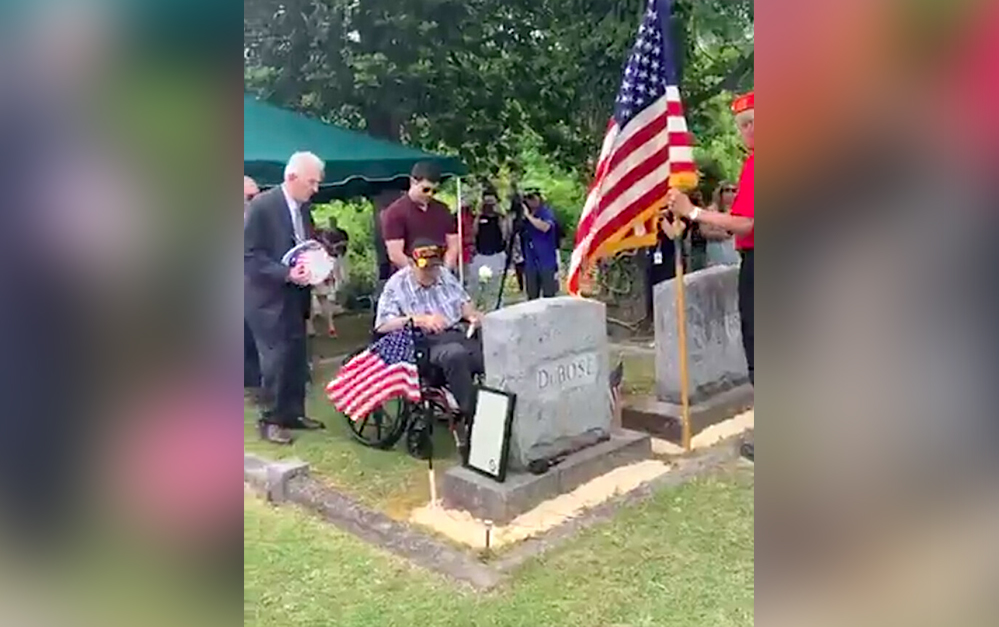 Grasso was thrown 30 feet into the air during the hit, causing injuries to his head and neck, but he survived, Fox News reported. He earned two Purple Hearts during his service.
DuBose, however, took the brunt of the blast and was killed, earning him a posthumous Silver Star for diverting enemy fire.
On May 27, Grasso set out to pay his respects by visiting DuBose's grave at Quaker Cemetery in Camden, South Carolina. He was accompanied by several family members.
Norwood residents, bearing American flags, sent him off in grand fashion; he received a bagpipe tribute, and police escorted him to Boston's Logan Airport.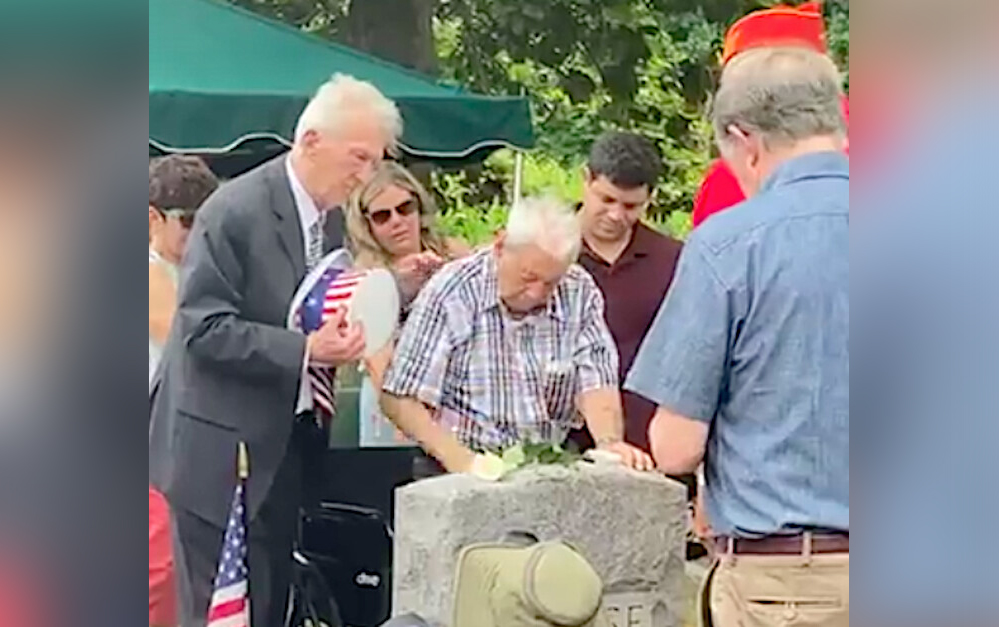 "I never thought I'd get this, and I thank everybody," he told NBC, adding just how much DuBose's sacrifice meant: "If you wasn't there, you can't realize it."
Grasso's story was retold in the book "All Souls Day," which inspired several New Englanders to help him pay tribute to the fallen serviceman. They stated that veterans of that time are increasingly becoming fewer in number.
The book's author, Pulitzer Prize-winning journalist Joseph Pereira, was the man who helped Grasso locate the grave.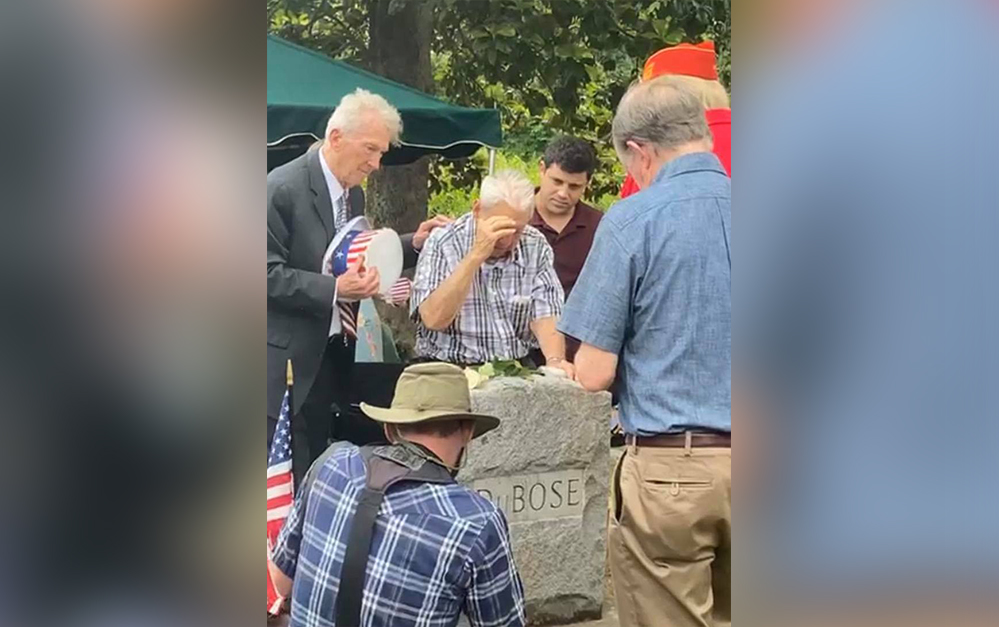 "His story is a 76-year-old story of two things," Pereira told Fox News. "One is fighting PTSD. He had it in the worst way. And the other thing is survivor's guilt … those two things have shadowed him throughout his life."
"It is very cathartic for him. It is a lifetime of grief and sorrow just lifting off his shoulders."
While in South Carolina, Grasso placed a white rose on DuBose's gravestone, then raised his hand in salute to him. He addressed his comrade with a few words, CBS reported, "One final salute. Thank you. God bless you, Frank. I'll meet you soon."
Share your stories with us at emg.inspired@epochtimes.com, and get your daily dose of inspiration by signing up for the Epoch Inspired newsletter at TheEpochTimes.com/newsletter.