There must be many living legends walking among us. But to get the opportunity to meet and help one such being is indeed a rare, precious chance. Just like this 96-year-old World War II veteran who was struggling to walk up to his late wife's grave until a worker helped him.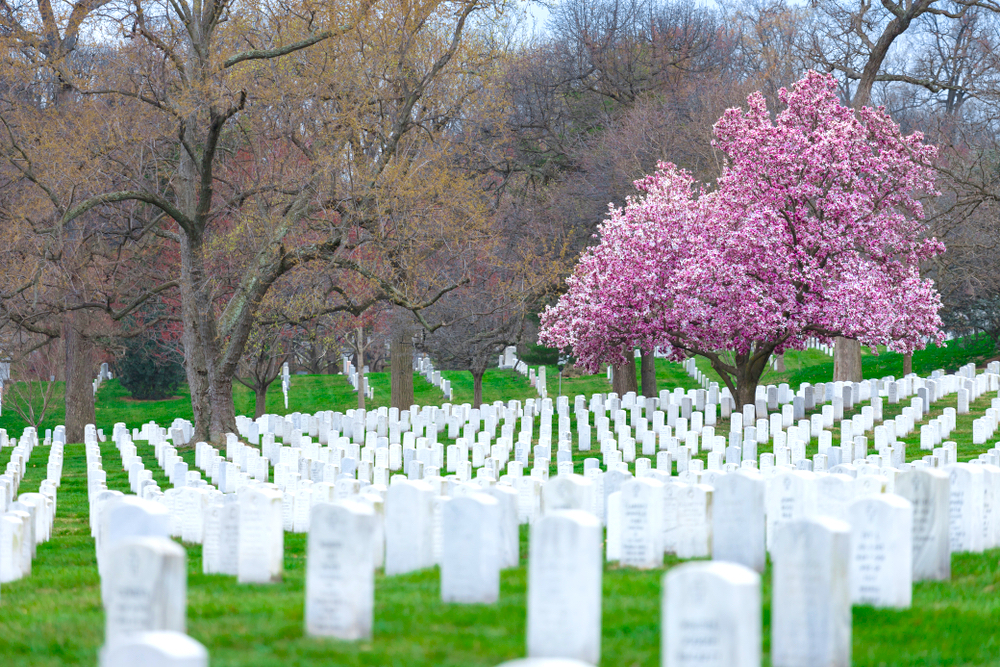 George Boone came to visit Washington, D.C. from North Carolina on Honor Flight to pay respect to his late wife's resting place at Arlington National Cemetery, a United States military cemetery. Boone, a B-24 pilot during World War II, was shot by Nazis in 1943 and held as a war prisoner. The elderly gentleman was overwhelmed by the compassionate experience at the cemetery.
His son, Jon, who had accidentally left behind his wheelchair, asked him if he could walk with assistance, but Boone said it wouldn't be possible.
Being unable to walk down the trek by himself from the car, the veteran thought he could only pay his respects to his beloved wife from a distance.
"I just sort of gave up on the whole thing and thought I would have to visit her from that distance," Boone told FOX 5.
WOW: World War II veteran George Boone wanted to see his late wife's grave at Arlington National Cemetery. There was…

由 FOX 26 Houston 发布于 2018年4月30日周一
It was then that the two volunteers offered to carry Boone to the grave, reported CNN.
They lifted the veteran in their arms and held him up for almost 10 minutes to let him complete his prayers. Jon recorded the beautiful "reunion" of his dad and mom.
In a report by CNN, Jon recounted what the volunteer said: "This is my honor and privilege. I'm going to carry you. Wrap your arms around my neck, I've got you, and off they went."
"Without a doubt, it gives you so much pride to be an American," Jon said.
Watch the touching moment in the video below:
You may also want to watch this video
This war veteran has been homeless for decades—but it's going to change