7 New York "Staycations"
May 16, 2014 4:23 pm Last Updated: May 16, 2014 4:23 pm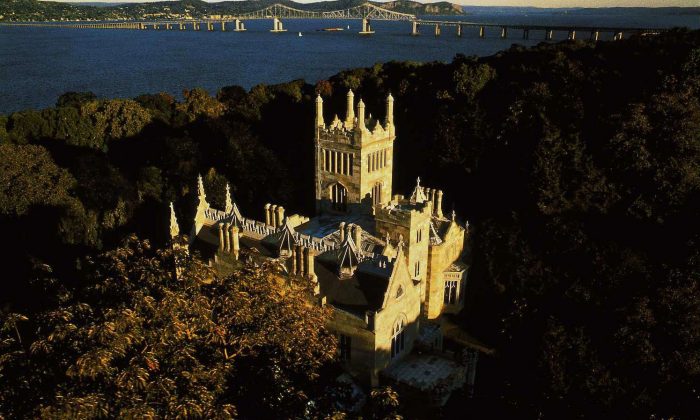 NEW YORK—With the weather getting warm and summer break coming up, it's not too early to start planning for vacation. Instead of looking afar for history and beauty, try a "staycation"—a place in the backyard of New York City that can be accessed without a car. Good for short or longer trips, here are a few economical and time efficient places to visit.
1. The Catskill Mountains in western New York are a great way to get out of the city and back to nature. With hundreds of miles of trails and waterways, the Catskill State Park is a great place for hiking, biking, boating and nature watching.
From New York City you can take the Shortline or Trailways Bus from the Port Authority to different towns in Catskill Mountain Park and access trails or waterways from there.
Website: GreatWesternCatSkills.com
2. Other parks with access to trails, places to fish, and picnicking can be found along the Hudson River at certain stops on Metro North's Hudson line.
Website: ScenicHudson.org
3. Also on the Hudson is the Lyndhurst mansion. Built in 1938, this lavish gothic style mansion was at different times the residence New York City Mayor William Paulding, merchant George Merritt, and wealthy railroad tycoon Jay Gould. The mansion was passed down to Gould's family after his death and was given to the National Trust for Historic Preservation by his daughter in 1961. The mansion is about 1.5 miles from the Tarrytown station on Metro North's Hudson Line and can be reached by foot or taxi.
Website: Lyndhurst.org
4. Another New York historical sight is the birthplace of Franklin D Roosevelt, the 32nd US president. You can visit his home, the Vanderbilt mansion, and visit the Presidential Library and museum in Hyde Park seven days a week. Take the Hudson Line on Metro North and get off at Poughkeepsie. A free shuttle bus will take you to the sites and bring you back the same day.
Websites: FDR Library and Museum; Vanderbilt Mansion
5. Also in Hyde Park is the Culinary Institute of America, one of the most prestigious culinary schools in the world. Travelers can eat French, American, or Italian food at the restaurants on the campus or visit the bakery for desserts.
Website: CiaRestaurantGroup.com
6. The Walkway Over the Hudson is an all-pedestrian bridge connecting Poughkeepsie on one side with the town of Lloyd on the other side. It was once a railway bridge which sat vacant due to a fire in 1974, until it was renovated and reopened in 2009. At 1.28 miles long, it is the longest pedestrian bridge in the world. During the summer months it offers a great view of the Hudson river, Fourth of July fireworks, and the Hot Air Balloon Festival on July 4-6. An elevator to the bridge is opening soon.
Website: Walkway.org
7. Lastly the crumbling remains of the Bannerman Castle on Pollepel Island are a remnant of the US's colonial history. Formerly owned by Frank Bannerman, a wealthy ammunition merchant from Brooklyn, it was partially destroyed by fire in 1969. Take Metro North's Hudson Line and get off at Beacon to catch a ferry or rent kayaks to visit the island.
Website: BannermanCastle.org
Holly Kellum is a special correspondent in New York.